On March 19 at 1:30 pm "Arizona Women Journalists: 100 Years of Change" will be presented by Pam Knight Stevenson and held at Sedona Winds in the Village of Oak Creek. The program is funded by Arizona Humanities Council and the Friends of Sedona Library.

On March 24 at 3 p.m. Sedona i-Talks will be presented at the library. They are short talks about ideas — innovation, information, or inspiration — which will be given by Sedona residents. Sedona i-Talks is a program co-produced by OLLI and the Sedona Public Library.
By Virginia Volkman, Library Director
Sedona AZ (March 13, 2012) – If you find it more and more difficult to read standard print because of vision loss or a physical impairment or you know someone who does, the library can help you find another way of reading.
Talking Books are audio books recorded for individuals with visual impairments or physical limitations. The collection of talking books, magazines and equipment is loaned to anyone who cannot hold, handle or read conventional printed matter due to vision loss or physical disability.
These audio books are now available in digital format on flash cartridges and the talking book player has been streamlined for easy operation. Sedona Public Library has a player which we would be happy to demonstrate for you.
There is no charge for the books, equipment, supplies or mailing. This special service is provided by the federal government through the Library of Congress, in conjunction with the Arizona State Braille and Talking Book Library, a division of the Arizona State Library.
An extensive collection of Braille and recorded books and magazines is available. Bestsellers, classics, mysteries, poetry, history, biographies, religious literature, children's books, and foreign language material are loaned.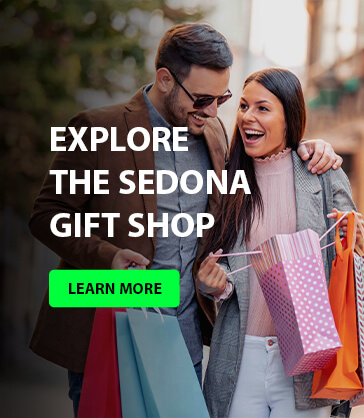 Also available by phone and online are audio newspapers, including the Arizona Republic, Arizona Daily Star, Associated Press AZ, and 300 audio newspapers from across the United States.
Sun Sounds of Arizona Audio Information Service is a free, 24-hour radio service to most areas of the state, reading newspapers, magazines (some Spanish), and even grocery ads for the visually and physically disabled.
In addition, over 20,000 audio books are available from the National Library Service Braille and Audio Reading Download (BARD) website. Over 50,000 titles are available for download from the Greater Phoenix Digital Library (GPDL) including audio books, e-books, eFlicks, and music.
An application for this free library service is available at the Sedona Public Library or by contacting the Arizona State Braille and Talking Book Library at 602-255-5578 or 800-255-5578. It can also be found at www.lib.az.us/braille. The mission of the Talking Book Library is to provide books, magazines and other library resources in alternate formats for all Arizona residents whose visual or physical disabilities prevent the use of conventional print materials.
The application asks you to check off the qualifying disability. The visual or physical disability may be either temporary or permanent. By law, preference in lending of books and equipment is given to veterans. The application must be signed by a certifying authority, which includes doctors, registered nurses, optometrists, the professional staff of hospitals, and in the absence of any of these, certification may be made by professional librarians.
When an individual has established eligibility for service, the state library will contact the applicant by phone. An information sheet will be sent to determine reading interests, the number of books desired, and other information necessary for good library service.
The Sedona Public Library is a private, 501(c)(3) non-profit corporation, supported by donations and grants. Your tax deductible donation may be sent to: Sedona Public Library, 3250 White Bear Road, Sedona, AZ 86336.