Cottonwood AZ (December 30, 2011) – On February 14th the State of Arizona celebrates its 100th Birthday.  Cities and towns all over the state will commemorate the 'Centennial' with special events in February and throughout the year.  The City of Cottonwood welcomes the official Arizona State Historian, the official Arizona State Balladeer, and Wyatt Earp himself, in several special events during the month of February.  Mark your calendar for one or more of these special Centennial events, brought to you by the City of Cottonwood, Old Town Association and Old Town Center for the Arts. 
Festivities begin on Saturday, February 4th at 3:00 pm with the 'Centennial Birthday Party' at Old Town Civic Center.  At 7:00 PM Cowboy singer, humorist, storyteller and State Historian, Marshall Trimble will present a special 'Centennial Concert' at Old Town Center for the Arts. Known throughout Arizona, Marshall brings history to life with his music and storytelling, delving into the fascinating tales of Arizona and the west.  Marshall who has been called 'Arizona's Will Rogers' has appeared throughout the United States as an ambassador of good will for the State of Arizona.  Renaissance man Dan Engler, editor of the Verde Independent, known for his talents as a writer, photographer, and storyteller will lend a unique perspective, from his years of involvement with the 'town newspaper' and showcase his talents as a singer-guitarist-songwriter.
The Bootlegger's Ball is the perfect opportunity to 're-live' Arizona's early history. Attendees are encouraged to dress in period costume, for this event in Cottonwood's historic Civic Center in Old Town On Saturday, February 11th from 6:00 – 9:00 PM.  A band will provide entertainment and dance music and refreshments will be available.
One of Arizona's most iconic figures is Wyatt Earp.  Since the famous 'Gunfight at the O.K. Corral' Wyatt Earp has been a fixture on the historical Western scene, but it's hard to sort the myth from reality. On Sunday, February 12th at 3:00 pm at the Old Town Center for the Arts join Earp's grandson, Wyatt Earp, for the highly acclaimed one-man play 'Wyatt Earp: A Life on the Frontier, The Story Hollywood Didn't Tell.  A Life on the Frontier is set in the mid – 1920's when an elderly Wyatt Earp tells of his adventures during the final days of the American frontier from Arizona to Alaska.
The bells will be ringing all over the State of Arizona in celebration of the actual date of Statehood on Tuesday, February 14th at exactly 2:14 pm.  Verde Valley residents can take part by attending Cottonwood's 'Bell Ringing Event' at the Cottonwood Recreation Center.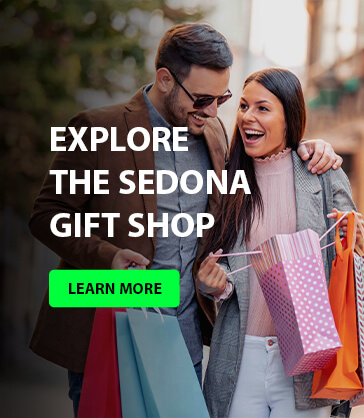 To top off the festivities in February, Dolan Ellis will appear at Old Town Center for the Arts on Friday, February 17th at 7:30 pm.  Arizona has truly been blessed for more than 45 years now, having Dolan Ellis as its Official Balladeer.  A Governor-appointed position, eleven Governors have made Dolan their appointment.  His voice, a strong baritone that is either powerful or sensitive as the song calls for, seems to get better as the years go by.  He plays a beautiful 12-string guitar that adds versatility to his one-man shows, that also include a beautiful slide presentation. He is an accomplished storyteller, one who can tell humorous stories and jokes with the best of them.
The Cottonwood Civic Center is located at 1298 N. Main Street.  Old Town Center for the Arts Is located at 633 N. 5th Street (5th Street & Main), the Cottonwood Recreation Center is located at 150 S. 6th Street.
Tickets for Marshall Trimble, Wyatt Earp and Dolan Ellis are available online at showtix4u.com. Tickets are also available two weeks before the show in Cottonwood at: Jerona Java Café, Desert Dancer; and in Sedona at: Crystal Magic, and Golden Word Bookstore. For more information, visit www.oldtowncenter.org. or call 928-634-0940.