Sedona AZ (February 13, 2019) – The Arizona Community Foundation and its donors are pleased to announce grant and scholarship distributions for the third quarter of its fiscal year. Between October 1 and December 31, 2018, a total of $15,660,117 was awarded from funds of the Arizona Community Foundation and its six statewide Affiliates in Cochise, Flagstaff, the Gila Valley, Sedona, Yavapai County, and Yuma.
The nearly $15.7 million in both discretionary and advised grants and scholarships were awarded in five strategic priority areas:  Health Innovations, Community Improvement & Development, Environment & Sustainability, Arts & Culture, and Quality Education.
Health Innovations: A total of $5.3 million was awarded to 682 organizations and programs in the areas of health, health care, medical research, and a variety of human services. Among the distributions for the quarter were: $60,000 from the Geneva Fund to TGen Foundation's Center for Rare Childhood Diseases providing salary support for the Clinical Director and $75,548 from the PSS Family Fund to the HonorHealth Forensic Nursing Program.
DONOR HIGHLIGHT:
HonorHealth forensic nurses perform more than 2,300 examinations annually; most cases are related to domestic violence and sexual assault. While the majority of these exams are tied to crimes that occur in Maricopa County, the health system also is a statewide resource for communities that lack access to forensic nursing specialists. The $75,548 grant from the PSS Family Fund covered the purchase of patient monitoring items, lighted speculums, mobile exam kits, digital camera systems, and swab dryers.
Community Improvement & Development: A total of $785,000 was awarded to 105 programs in this category, which includes housing, community and neighborhood development, financial literacy training, legal assistance, and crime prevention programs. Among the grants awarded this quarter were: $10,000 from the Gertrud J. Moody & Robert C. Moody Yuma Fund to support the City of Yuma Parks & Recreation department's Mexican Culture Film Series, and a total of $70,000 from ACF's Communities For All Ages initiative fund to support Phoenix Community Alliance's Hance Park Strategy Development and the NALEO Educational Fund's "Hagase Contar" 2020 Census Campaign.
Environment & Sustainability:  A total of $929,000 was awarded to 170 organizations and programs in the areas of environmental education, renewable resources, conservation, and animal welfare. Among the distributions for the quarter were: $50,000 from the Lynne P. Power Fund to the Alliance for Companion Animals to support the Fix.Adopt.Save initiative and $10,000 from the Krumweide Family Foundation to support the Phoenix Zoo's Pride Campaign.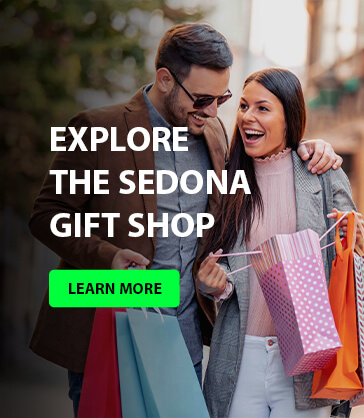 Arts & Culture: A total of $1 million was awarded to 144 artistic and cultural organizations across Arizona. Among the grants were: $69,800 from the Rosenbluth Family Charitable Foundation to the Phoenix Holocaust Association for an education program and exhibit with Father Patrick Desbois, $36,150 from the Wellik Foundation for artist housing at the Del E. Webb Center for the Performing Arts, and $20,000 from Carstens Family Funds to the George W. Bush Foundation for education and military programs.
Quality Education: During this quarter, a total of $3.8 million was awarded in scholarships and education-related grants. Among the grants were: $50,000 from various funds to support Valley Leadership's Valley Impact Maker program and $50,000 from the Eleanor B. Rosser Field of Interest Fund to the Phoenix Public Library Foundation for improvements in the early literacy area at Desert Sage Library.
DONOR HIGHLIGHT:
In a move to develop and build the organization for the future, Valley Leadership staff and board of directors developed the Pivot Toward Impact plan with the intention of creating a leadership pipeline committed to meaningful results on the most pressing issues facing Arizona. The Pivot includes a comprehensive change in the organization's programming; deeper engagement of alumni and partners; an increase in intentional partnerships and collaborations; and the creation of Impact Maker Teams that will ultimately exact real change for Arizona's most vital concerns. ACF is one of five local philanthropic partners who will collectively invest $1 million over three years to build capacity for Valley Leadership as they launch the Valley Impact Maker program.
College scholarships accounted for $279,000 of the quarter's total and were awarded for the benefit of 111 students pursuing higher education. College scholarships are awarded to Arizona students to attend a wide range of colleges, universities, and technical schools in Arizona and across the United States.
In addition to these grants, 30 nonprofit organizations with agency endowments managed by the Arizona Community Foundation received their annual distributions during the third quarter of ACF's fiscal year, accounting for the remaining $3.7 million distributed during the quarter. 
The $15.7 million awarded across all categories represents 1,504 grants and scholarships. Some grants are awarded at the discretion of the Arizona Community Foundation with input from board committees and diverse community panels, while others are awarded through donor advice. All grants are approved or ratified by ACF's Philanthropic Services Committee whose members include ACF board representatives and other community leaders.
Established in 1978, the Arizona Community Foundation is a statewide family of charitable funds supported by thousands of Arizonans. With five regional offices serving communities across Arizona, ACF is among the top 20 community foundations in the nation with more than $938 million in trust and endowment assets, and is certified under the National Standards for U.S. Community Foundations. Since inception, ACF and its affiliates have awarded more than $719 million in grants, scholarships, and loans to nonprofit organizations, schools, and government agencies. More information is available at www.azfoundation.org.