Sedona AZ (November 9, 2017) – The Arizona Community Foundation is pleased to announce its grant, scholarship and loan distributions for the second quarter of its fiscal year. Between July 1 and September 30, 2017, a total of $19,000,044 was awarded from funds of the Arizona Community Foundation and its six statewide Affiliates in Cochise, Flagstaff, the Gila Valley, Sedona, Yavapai County and Yuma.
Funds totaling $17,625,044 in both discretionary and advised grants and scholarships were awarded in five strategic priority areas:  Health Innovations, Community Improvement & Development, Environment & Sustainability, Arts & Culture and Quality Education.
Health Innovations: A total of $3.71 million was awarded to 407 organizations and programs in the areas of health, health care, medical research and a variety of human services. Among the distributions for the quarter, TGen Foundation received $40,000 to support concussion research and Love Tree Farm received $25,000 from the Healthy Food Fund.
Community Improvement & Development:  A total of $6.21 million was awarded to 160 programs in this category, which includes housing, community and neighborhood development, financial literacy training, legal assistance and crime prevention programs. Among the grants awarded this quarter were: $65,500 from the Arizona Firefighters Collaborative Fund in the form of 62 grants to cover payment for firefighters from across the state to attend the Arizona State Fire School and a total of $100,000 to the Center for the Future of Arizona and the Phoenix Union High School District for the Participatory Budgeting civic engagement initiative.
Environment & Sustainability:  A total of $1.33 million was awarded to 88 organizations and programs in the areas of environmental education, renewable resources, conservation, and animal welfare. Among the distributions for the quarter, the Desert Botanical Garden received $300,000 to fund the master plan for their future Children and Family Garden and K9 Konnection-Wickenburg's No-Kill Animal Shelter received $46,000 from the Wellik Foundation, a supporting organization of the Arizona Community Foundation.
Arts & Culture: A total of $592,862 was awarded to 106 artistic and cultural organizations across Arizona. Among the grants were: $50,840 to the Arizona Museum of Natural History Foundation in support of Native Cultures of Western North America, The Evelyn and Lou Grubb Collection.
Quality Education: During this quarter, a total of $4.76 million was awarded in scholarships and education-related grants. Grand Canyon Youth received $45,000 from the Flagstaff P12 Fund for The Watershed Collective Project in order to create an integrated continuum of outdoor experiences for students in grades K-12. Among the $520,186 in distributions to the Arizona State University Foundation was a $93,376 grant from the Ellis Center for Educational Excellence for the Rural Arizona Water Education Program, in partnership with Smithsonian Institution's Water/Ways exhibition. $38,490 was distributed through ACF and the Madison Education Foundation in the form of 42 teacher mini-grants from revenues collected via the sale of Extraordinary Educators Specialty License Plates.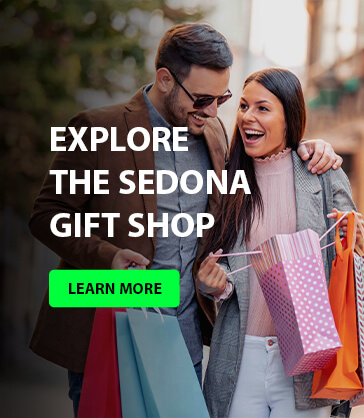 College scholarships accounted for $2.16 million of the quarter's total and were awarded for the benefit of 613 students pursuing higher education. College scholarships are awarded to Arizona students to attend a wide range of colleges, universities and technical schools in Arizona and across the United States.
In addition to these grants, 29 nonprofit organizations with agency endowments managed by the Arizona Community Foundation received their annual distributions during the fourth quarter of ACF's fiscal year, accounting for the remaining $1 million distributed during the quarter.
The $17.6 million awarded across all categories represents 1,630 grants and scholarships. Some grants are awarded at the discretion of the Arizona Community Foundation with input from board committees and diverse community panels, while others are awarded through donor advice. All grants are approved or ratified by ACF's Philanthropic Services Committee whose members include ACF board representatives and other community leaders.
Through its Community Impact Loan Fund, the Arizona Community Foundation will invest an additional $1,375,000 in loan funding to Neighborhood Outreach Access to Health (NOAH). The loan—funded through a partnership between ACF, Phoenix IDA, and the Phoenix Community Development & Investment Corporation—will be used to modernize and equip two of NOAH health clinics in medically underserved communities. NOAH's Palomino and Venado Valley Health Centers will see an increase in patient capacity and accessibility including the expansion of the following services: comprehensive medical, dental, behavioral health, substance abuse, geriatric health and chronic disease management.
ACF has emerged as a national leader in impact investing through the creation of the Community Impact Loan Fund. This charitable vehicle works alongside traditional grantmaking accomplishing two important goals: producing measurable social impact; and building resources for future investing. Working together with a variety of capital partners, grantmakers, and nonprofit leaders, the multi-million-dollar Community Impact Loan Fund produces capital solutions that are more robust than grants alone.