Rural Development Investment Fund to support community infrastructure projects
Phoenix AZ (January 18, 2021) – The Arizona Community Foundation (ACF) and the U.S. Department of Agriculture Rural Development (USDA RD) have launched a public-private partnership to support rural Arizona. ACF will provide $5 million in a revolving line of below-market rate financing to help rural communities access approximately $40 million annually in USDA funding for infrastructure projects that will improve water systems, schools, affordable housing, firehouses, parks, and related needs. 
Similar in design to ACF's highly recognized affordable housing predevelopment loan fund, the Rural Development Investment Fund will provide low interest, short term financing to infrastructure projects that the USDA RD has made a firm commitment to fund. These loans will be offered for 12 to 18 months to address predevelopment costs that are very difficult for small communities to finance. The funding will cover expenses related with planning, site testing, architectural renderings, engineering, legal preparation, and other work required for projects to get off the ground. Once planning is completed, projects will then qualify for full funding from the USDA, with some receiving several million dollars to improve community infrastructure.
"This partnership is a great example of what can be done when public and philanthropic entities work together to solve major problems and improve the quality of life in rural communities and towns that are often overlooked by major funders," said Jack Smith, USDA RD Arizona State Director. "Neither the Arizona Community Foundation nor the USDA could get these projects off the ground on our own. But by working together and leveraging our individual skills, we're now able to solve problems that have needed attention for many years.""This partnership reflects the very best in government and philanthropy," said Steve Seleznow, ACF President & CEO.
"This is a win for rural communities desperately in need of infrastructure improvement. Over many years, this program has the potential to unlock hundreds of millions of dollars in federal funding that will greatly improve lives in rural Arizona."
The first loan of $400,000 has already been made to the Bouse Water District. Bouse, a community of just over 1,000 located in La Paz County in western Arizona, will upgrade and expand its water system to meet Arizona Department of Environmental Quality standards. These changes will also accommodate the growth the area has experienced over time. Among the work to be done is the replacement of the undersized water lines and a system upgrade with the installation of drive-by meters. New construction will also include a treatment system for arsenic removal, an operations building, a new well, and a 70,000-gallon water storage tank.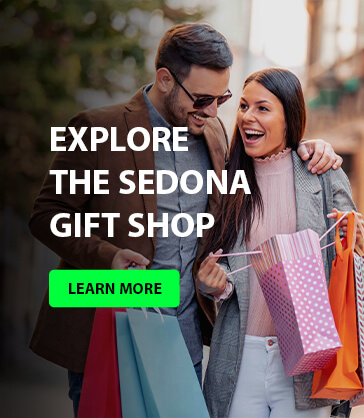 "This is great news for rural Arizona," Smith emphasized. "Ensuring access to clean water and functional wastewater treatment is necessary for the health and wellbeing of our rural communities and helps to spur economic growth. When rural Arizona prospers, all of Arizona prospers. Our Partnership with the Arizona Community Foundation is an enhanced service for our rural clients needing a financial bridge to move projects onward to development." 
Established in 1978, the Arizona Community Foundation is a statewide family of charitable funds supported by thousands of Arizonans. With five regional offices serving communities across Arizona, ACF is among the top 25 community foundations in the nation with more than $1 billion in trust and endowment assets, and is certified under the National Standards for U.S. Community Foundations. Since inception, ACF and its affiliates have awarded more than $850 million in grants, scholarships and loans to nonprofit organizations, schools, and government agencies. More information is available at azfoundation.org.
USDA Rural Development provides loans and grants to help expand economic opportunities and create jobs in rural areas. More information is available at rd.usda.gov/az.