Verde Valley News – The Arizona Community Foundation and its donors are pleased to announce grant and scholarship distributions for the first quarter of its fiscal year. Between April 1 and June 30, 2022, a total of $32,296,382 was awarded from funds of the Arizona Community Foundation and its six statewide regional offices in: Cochise, Flagstaff, the Gila Valley, Sedona, Yavapai County, and Yuma.
"During our first quarter, ACF donors have continued to show why Arizona philanthropy matters," said ACF President & CEO Steve Seleznow. "It's because of them, and the resiliency of our state's nonprofits, that we're able to champion those we serve."
The $32.3 million in both discretionary and advised grants and scholarships were awarded in five strategic priority areas: Health Innovations, Community Improvement & Development, Environment & Sustainability, Arts & Culture, and Quality Education. 
Nearly $7.2 million of that total was dedicated to supporting 584 small businesses and nonprofit organizations impacted by the COVID-19 pandemic. These grants were funded through ACF's ongoing partnerships with Maricopa County and the City of Phoenix to deliver COVID-19 relief. 
Health Innovations: A total of $7.1 million was awarded to 773 organizations and programs in the areas of health, health care, medical research, and a variety of human services. Among the distributions for the quarter were: $80,000 from Carstens Family Funds to Habitat for Humanity Central Arizona to support the Veteran Home Repair Program. 
Community Improvement & Development: A total of $2.5 million was awarded to 178 programs in this category, which includes housing, community and neighborhood development, financial literacy training, legal assistance, and crime prevention programs. Among the grants awarded this quarter were: several grants from the Summer Youth Program fund including $3,700 to fund Summer Youth Enrichment at the East Valley Jewish CC and $5,000 to TigerMountain Foundation for the Youth Garden to Market Social Enterprise program. 
Environment & Sustainability: A total of $3.6 million was awarded to 108 organizations and programs in the areas of environmental education, renewable resources, conservation, and animal welfare. Among the distributions for the quarter were: $10,000 from the Reed Fund to Grow Education Outdoors, which will support transportation for a Villa Montessori kayaking trip to the Hoover Dam.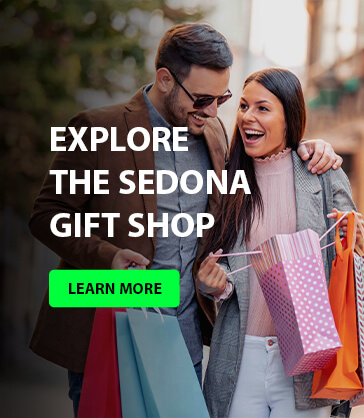 Arts & Culture: A total of $1.5 million was awarded to 138 artistic and cultural organizations across Arizona. Among the grants were: $250 to the Free Arts for Abused Children of Arizona. The gift came from the Colbert Charitable Fund as a tribute/in honor of gift. This award is to honor the generous spirit, the inspiring teamwork and engaging leadership displayed by Dr. Jan Elsea, Chair, Resilient Legacy Committee, and Ms. Bridgett Costello, Director of Development, in support of the exceptional work being done by Free Arts for Abused Children. 
Quality Education: During this quarter, a total of $5.6 million was awarded in scholarships and education-related grants. Among the grants were: $2,500 from the Hilby Family Fund to the Camelback High School Alumni Association for a special scholarship award to a Camelback High graduate. 
College scholarships accounted for $1.5 million of the quarter's total and were awarded for the benefit of 414 students pursuing higher education. College scholarships are awarded to Arizona students to attend a wide range of colleges, universities, and technical schools in Arizona and across the United States. 
In addition to these grants, 72 nonprofit organizations with agency endowments managed by the Arizona Community Foundation received their annual distributions during the first quarter of ACF's fiscal year, accounting for $4.85 million distributed during the quarter.
The $32.3 million awarded across all categories represents 2,514 grants and scholarships. Some grants are awarded at the discretion of the Arizona Community Foundation with input from board committees and diverse community panels, while others are awarded through donor advice. All grants are approved or ratified by ACF's Donor & Community Engagement Committee whose members include ACF board representatives and other community leaders.
Established in 1978, the Arizona Community Foundation is a statewide family of charitable funds supported by thousands of Arizonans. With five regional offices serving communities across Arizona, ACF is among the top 25 community foundations in the nation with more than $1.1 billion in trust and endowment assets, is certified under the National Standards for U.S. Community Foundation and has received the highest 4-star rating from Charity Navigator for 12 years. Since inception, ACF and its affiliates have awarded more than $1.1  billion in grants, scholarships and loans to nonprofit organizations, schools, and government agencies. More information is available at azfoundation.org.