By Dana Starkovich
Sedona AZ (February 29, 2012) – At our March 14 meeting, we plan to take you on a journey through what made Sedona's architecture = SEDONA architecture. It is a story of our people-not just our buildings. It is the story of; opportunity, need, outside influences and the environment.
Forgot your watch…you won't need it for this trip. We'll time-travel through 100+ years of Sedona's architectural past: From caves to tenthouses, from log cabins to stick-built, and from native red rock to mid-century modern. Our trip will be illustrated with dozens of fabulous historic photos. We'll layout for you the origins and drivers of construction and design choices made by our early pioneers and developers.  The what & why of the materials & styles they chose and some stories behind Sedona's historic structures and why they have their own unique charm. This history is the foundation of Sedona Style!
But wait there is more!! The City's Historic Preservation Commission Chairperson, Brynn Unger, will introduce us to our town's 23 Local Historic Landmarks, 4 of which are also on the National Register of Historic Places, and give us a quick tutorial in Historic Preservation 101.
What is the difference between a Local Historic Landmark and a property on the National Register of Historic Places?
What are 'historic significance' and 'historical integrity' and what are the criteria historic preservationists apply when deciding what should be preserved and what no longer has a story to tell.
Brynn will dispel the myth that a historic landmark needs to be frozen in time, inside and out, and finally she'll share the City's current list of 'Most Threatened' . These are significant historic properties in the City limits and why we should all care what happens to them.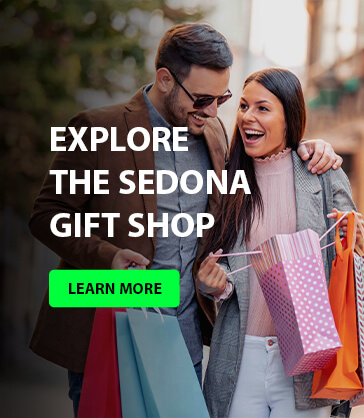 Finally, we will also introduce you to a panel of owners of designated Local Historic Landmarks. Their informal comments will reveal Why they decided to pursue protective designation for their historic property, what it means to them to be temporary stewards of a piece of history, and they will share some of the ups & downs of that stewardship, from their experiences.
Oh – and we have issued a formal invitation to some of the women from Sedona's past who have first hand stories to tell about the buildings they built here. If they are able to join us, we'll be time-traveling back to the days when each lived and built here – from the 1880s to the 1960s. Their first-person stories are about – dreams – loss – love – and creativity.
This meeting will be at the Creative Live Center, 333 Schnebly Hill Road, Sedona, AZ.  Meet and greet begins at 9:30 a.m. and the program begins at 10:00 a.m.
The Sedona Women invite all women in the Verde Valley to attend.  To learn more about The Sedona Women organization and membership, please visit its web-site at www.TheSedonaWomen.com.