Sedona AZ (April 20, 2016) – On Friday, April 29th at 5pm, the Pumphouse Poetry and Prose Project is pleased to host travelling authors Molly McCaffrey and David Bell.  McCaffrey and Bell just happened to be touring through the southwest and the Pumphouse felt quite lucky to snag them for this show.
David Bell is an award winning best selling author whose debut novel in 2011 Cemetery Girl won the prestigious Le Prix Polar International de Cognac.  He followed his initial success with a string of popular novels such as The Hiding Place, Never Come Back, The Forgotten Girl and his newest Since She Went Away.  Bell writes tales of urban suspense and mystery, thrilling stories of disappearance, murder, and revealed secrets.  A teaser for Since She Went Away reads "Three months earlier, Jenna Barton was supposed to meet her lifelong best friend Celia. But when Jenna arrived late, she found that Celia had disappeared—and hasn't been seen again. Jenna has blamed herself for her friend's disappearance every single day since then. The only piece of evidence is a lone diamond earring found where Celia and Jenna were planning to meet, leading the national media to dub Celia "The Diamond Mom…"
David Bell grew up in Cincinnati and after a series of odd jobs in odd locations returned to pursue advanced degrees in higher education. He currently teaches at Western Kentucky University while enjoying the second career the critical and commercial success of Cemetery Girl made possible for him.
Molly McCaffrey received her B.A. in journalism and graphic design from Indiana University during the golden era of Bobby Knight and not long after the first Gulf War. It was in college when she met her future husband, bestselling novelist David Bell.  She is the author of a collection of short stories How to Survive Graduate School and other Disasters, about everyone from graduate students to Girl Scouts and teenagers to retirees. These stories all have one thing in common: they are stories about surviving the disasters and dysfunctional relationships we all have with friends, family, and lovers.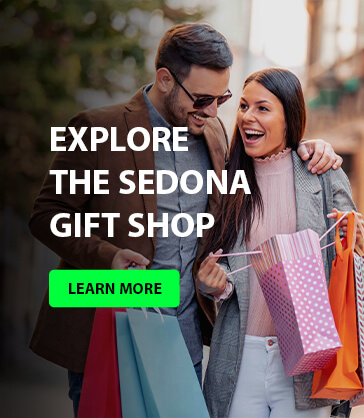 The story "Pictures of the Day I was Born," is the only true story in How to Survive Graduate School and Other Disasters based on two photographs, one of which went on to become the cover shot for her new book You Belong To Us.  McCaffrey was born in a catholic Hospital on the East Coast in 1970 and there are only two photos from the first six weeks she alive.  The day after her birth she was transferred to an orphanage where she remained until she was adopted by her parents, Mike and Penny McCaffrey.  You Belong To Us tells the story of McCaffrey's experience meeting her biological family just after her thirtieth birthday.  The book follows more than a decade in the lives of her unconventional family and asks the question that lies at the heart of adoption: Do we belong to the people with whom we share our blood? Or do we belong to those who raise us?
Award winning poet Elizabeth Oakes said "I would think book lovers in Sedona and all across the Verde Valley would flock to Pumphouse for the chance to meet and greet and listen to a bestselling author in such a small and intimate setting."  Oakes added, "McCaffrey's memoir is riveting."
The Pumphouse Poetry and Prose Project is pleased to host authors Molly McCaffrey and David Bell, Friday April 29th from 5 pm to 6:30 on the southernmost end of the Creekside Plaza parking lot on the steps of the historic stone pumphouse beneath the shade of the sycamore trees.  Pumphouse Poetry and Prose Project is sponsored by Cocopah North and Trailhead Tea who provides wonderful refreshing beverages for the audience.  Author and energetic organizer Elizabeth Oakes is also a Pumphouse sponsor.  Sound is provided by Gary Scott Music Productions.  Pumphouse Poetry and Prose events are hosted by Gary Every.