Celebrating Four Decades of Treasures
Featuring Sedona Schnebly's Great-Granddaughter
Sedona AZ (January 12, 2012) – Keep Sedona Beautiful, Inc. will launch its 40th Anniversary with its Annual Awards of Excellence Luncheon at Los Abrigados Resort & Spa on Sunday, February 19, 2012 starting at 11:30. This will be a commemorative luncheon when KSB will recognize the most significant achievements in the greater Sedona area over the past forty years that have sustained KSB's mission of keeping Sedona beautiful.
The celebrated Lisa Schnebly Heidinger will be the guest speaker. An Arizona native, Lisa's love of Arizona is as deep as her roots here; her great-grandmother, Sedona Schnebly, was the inspiration for the name of the town's first post office founded in 1902. Lisa, in turn, named her daughter, Sedona, and her son, Rye Schnebly. "I suppose in my great-grandmother's day, keeping Sedona beautiful didn't involve much … at that time people were still earnestly attempting to put a stamp of civilization on the wilderness, rather than preserve the wilderness from civilization," Heidinger said. "Today, what Sedona offers us all, more than any other single thing, is beauty. It isn't only beasts and children that need protection. It is beauty."
Lisa's current offering is the official book of the Arizona Centennial entitled "Arizona: 100 Years Grand" in celebration of Arizona's birthday on February 14,2012. This book was a six-year labor of love — "a rich sampling of characters, achievements and some whimsical experiments … a birthday gift to us all," according to www.az100yearsgrand.com.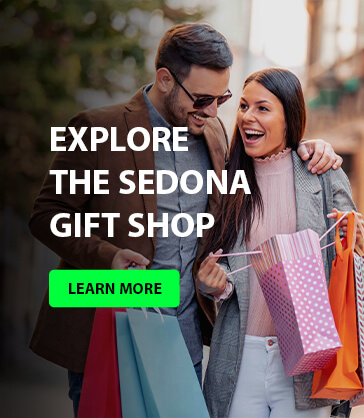 In addition to writing our State's official centennial book, she serves on the Arizona Historical Advisory Commission and the Arizona Centennial Commission, as well as the Centennial Foundation Board. For thirty years, she has been a journalist, researching and recording Arizona's stories, first as a newspaper and television reporter, then as a columnist and author. She has written six books and countless articles about Arizona's land, its people, and their stories.
The public and members alike are invited to attend this much-anticipated historical review and recognition of what has kept Sedona so special over the last 40 years. Space is limited and by reservations only. Individual luncheon tickets are $35 and a table of 10 is $325. To make reservations, call the KSB office at 282- 4938 or email your reservations to ksb@esedona.net.
Keep Sedona Beautiful is a nonprofit organization that, by acting through the stewardship of its members and volunteers, is committed to protecting and sustaining the unique scenic beauty and natural environment of the Greater Sedona Area. For more information about Keep Sedona Beautiful, please visit www.keepsedonabeautiful.org and/or call 928.282.4938.