Sedona AZ (February 19, 2018) – Join Kenn Trout and His Verde Valley Friends along with the bluegrass magic of Reno and Sheila McCormick for a special Acoustic Journey two set "Music in the House" show at the Sedona Hub, Friday, March 2nd.  These wonderful musicians have a great collection of tunes for your listening pleasure.   Tickets are $10 at the door and online at www.showtix4u.com.  The show starts at 7pm and doors open at 6:30 p.m.
This is Kenn Trout's second time back to the Music In The House series, having played to an enthusiastic packed crowd in 2017.  Kenn's smooth delivery, tasteful guitar licks and off beat Ohio humor take the audience on a magically light and breezy musical trip through the '70's and '80's.  And he has his own special way of getting everyone involved, musicians included!  Inspired by the great song-writers Jackson Browne, John Prine and Jimmy Buffett, Kenn and His Verde Valley Friends Matt Fabritz and Greg Gould on percussion, Kris Baldwin on bass, Mark Gifford on electric guitar, and Rob Gibbs on acoustic guitar and banjo, take the audience on a nostalgic trip down musical memory lane. "I've always figured it made sense to let those great song writers do the really hard work," Kenn says. "Then I just pick good songs and then we all get out of the way."
Kenn was born and raised in the farmlands of northwestern Ohio, and his dad bought him his first guitar, a $28 arch-top, double F-hole acoustic, from the Sears & Roebuck catalog when he was twelve years old. "The strings were so far from the frets it made my fingers bleed" he recalls. He played with and fronted several country and country-rock bands during the 80's and 90's, and his effortless guitar licks have an old shoe comfort that fits just right.  He is a regular member of the music family at the Thanks-A-Latte weekly music night in Camp Verde and can be found now and then rocking out Jim Andruses Cowboy Camp in McGuireville. Kenn and his wife, Lora, live "on the wickiup mesa" overlooking Lake Montezuma with their four-legged best friend, Molly.
Reno and Sheila McCormick join Kenn with their own unique blend of bluegrass, western, country and folk music. They have been performing around Arizona and throughout the West for nearly four decades, appearing at Telluride Bluegrass Festival in the 80's and various California Festivals in the 90's. The duo has enjoyed playing at festivals and numerous venues in Arizona these past 13 years with various bands including Mars Hillbillies (of Flagstaff), the Back Porch Bandits (Phoenix), Blue Moon Trio (Flagstaff) and Copper Canyon (Verde Valley). They even spent time recently as singing cowboys at the Blazin' M Ranch in Cottonwood.
Their musical tastes range from Bill Monroe to Seldom Scene, Gordon Lightfoot, George Strait, Emmy Lou Harris to the Eagles and many stops in between. The duo sings heartfelt tunes with Sheila playing upright bass and multi-instrumentalist Reno playing his favorite instrument, acoustic guitar. They might even take a turn with Kenn Trout and his Verde Valley friends.
The Sedona Hub is the rapidly growing new live performing arts venue offering performance, classes and rehearsal space to those whose passion it is to entertain, teach and hone their skills as live artists. Visual artists' work is featured in the Artspace and special events that include the live performing arts are welcomed.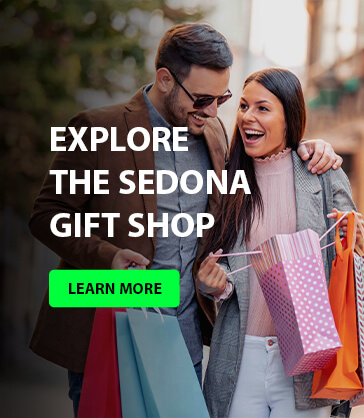 Don't miss this special "Acoustic Journeys" show with Kenn Trout and His Verde Valley Friends along with the bluegrass magic of Reno and Sheila McCormick at the The Sedona Hub Friday March 2nd  at 7pm.
Where: The Sedona Hub (525B Posse Grounds Rd, next to the Skate Park)
When: Friday, March 2nd, 7pm (door open at 6:30pm)
Tickets: $10 at the door and online at www.showtix4u.com.
For more information: http://www.sedonahub.org, call The Sedona Hub at 928-282-1660 or email info@sedonahub.org.