Sedona AZ (January 18, 2019) – The Sedona Heritage Museum is hosting a special presentation on Thursday January 31 at 10:00 a.m. entitled "Amazing Irrigation Ditches of Oak Creek" with water specialist Sharon Masek-Lopez.
With a generous gift from a member, the Sedona Heritage Museum recently completed a documentation of more than 20 historic irrigation ditches along Oak Creek – from the top of the canyon to the Cup 'O Gold area. Sharon Masek-Lopez did the work and she will be presenting a summary of what she learned at this special presentation. 
Sharon spent over 6 months doing research and walking many miles along the difficult banks of Oak Creek to complete this study. "I went into the project thinking there had been a dozen irrigation ditches. Amazingly, I discovered 24 ditches; 16 of which are still in use today at least partially" said Sharon when asked about the breadth of her work. "Dynamite-blasted tunnels, cable-suspended flumes, and pipelines anchored against cliff faces are a few examples of the many ways our pioneer ditch builders overcame topographic challenges to get water to their crops. Ingenious re-purposing of everything from wagon wheels to Model T car parts also shows up in their construction methods".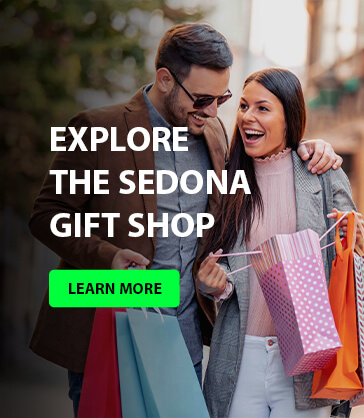 Sharon Masek Lopez is principal of the H2O Consulting whose mission is to advance watershed protection and sustainable water resources management. She has worked in the field of water resources in Arizona for more than 20 years, including positions with Arizona Department of Water Resources, The Hopi Tribe, Northern Arizona University, and Oak Creek Watershed Council. She sits on the board of the Verde River Institute and serves as president of the Arizona Hydrological Society Flagstaff Chapter.
    The Museum is located at 735 Jordan Road in Jordan Historical Park in Uptown Sedona and is open daily 11:00 a.m. to 3:00 p.m.  For more information, call 928-282-7038.