Business on Board, Lifecycle Capacity Building, Social Return on Investment;
Themed Webinar Series Planned in February, March, April
Phoenix AZ (February 4, 2021) – The Alliance of Arizona Nonprofits has scheduled training workshops in 2021 for nonprofit organizations to build capacity and measure social return on investment and social impact and for business professionals to learn how to be effective in service on nonprofit boards of directors.
"One of our most-important contributions is to leverage the expertise, knowledge and experiences of the state's diverse professional networks to benefit the nonprofit community's growth and well being," said Michael Barry, Director of Capacity Building at the Alliance.
In addition to capacity-building trainings that include Business on Board, Social Return on Investment and Nonprofit Lifecycles, the Alliance provides monthly sector updates and has scheduled complementary events this year in Phoenix, Flagstaff and Tucson as well as the annual statewide conference in August. More information can be found at www.arizonanonrprofits.org.
Also, the Alliance will be scheduling webinars under the following themes: "Marketing Your Mission" in February; "Advocating for your Organization" in March; and "Volunteerism" in April.  More information will be available on the website.
The three main capacity building opportunities are:
Whether you are thinking about committing to board service or already serve on a board, this workshop will give you the tools you need to be effective in your role. Business On Board (BOB) is designed to teach professionals and community members what they need to know before joining a nonprofit board or to give a much-needed refresher to current board members and other organization leaders.
Expert speakers provide attendees with critical knowledge about nonprofit board service, including nonprofit overview, fiduciary role, legal role and fundraising role. Dates for the Zoom-based trainings are May 6, Sept. 23 and Nov. 4. Cost is $59 for Alliance members and $89 for nonmembers. Scholarships are available courtesy of Vitalyst Health Foundation. Register: https://arizonanonprofits.org/page/BusinessOnBoard.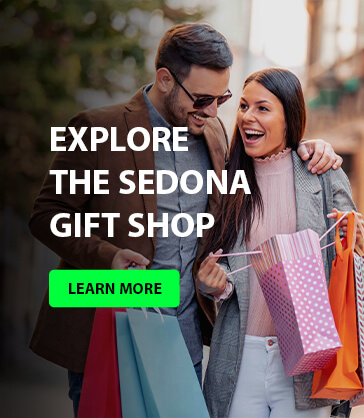 Social Return on Investment.
As donors and funders become increasingly focused on evaluating their investments based on outcomes, not just inputs and outputs, it is critically important that nonprofits understand how to effectively calculate and communicate the social return on investment (SROI) of their programs to bring their storytelling to life and their fundraising and grant writing to another level. 
This hands-on, half-day session takes a closer look at what Social Return on Investment (SROI) is, why it is important to communicate, and how to begin formulating your own unique SROI message. 
The session will be conducted by Dr. Anthony Evans, Staff Director and Senior Research Fellow at L. William Seidman Research Institute. Dates are April 29 and Sept. 16.  Cost is $39 for Alliance members and $69 for nonmembers.   Scholarships are available. Register: https://arizonanonprofits.org/page/SROI.
Based on the award-winning book, Nonprofit Lifecycles: Stage-based Wisdom for Nonprofit Capacity, the workshop is ideal for executives and board members of nonprofits small and large, seasoned, or just-starting out. 
In addition to learning about your organization's capacity using the four "table legs" and developing your own Capacity Improvement Plan, you will work on a case study that reinforces the morning's educational content, and receive a do-it-yourself diagnostic tool for assessing each organization's own capacity. 
Workshop dates are March 24, May 11 and Sept. 29.  Cost is $69 for Alliance members and $99 for nonmembers.  Scholarships are available.  Register: https://arizonanonprofits.org/page/Lifecycles.
For more information about the Alliance of Arizona Nonprofits, go to www.arizonanonprofits.org.