Oscar Winners, Familiar Faces, 145 Films Will Fill The Week

Sedona AZ (December 5, 2011) – Academy Award winners, up-and-comers and old friends will complement and enhance the weeklong experience surrounding the 145 films to be screened at the 18th annual Sedona International Film Festival, from Feb. 18-26.
Turner Classic Movies host Robert Osborne returns with his favorite classic films; Academy Award-winning producer, artist and costume designer Kathleen Glynn (Bowling for Columbine, Farenheit 911) will moderate and host this year's workshops, one of which, "Composing Music for Film," will be led by Oscar-winning lyricist and five-time nominee Don Black (Born Free); Oscar-winning screenwriter Robert Moresco (Crash) will be in town as will actress Lea Thompson. And that's just the beginning.
Advance-sale passes for the weeklong festival and workshops are now available online with 20 percent discounts on most packages ordered before Dec. 31, 2011.
Workshops, which are open to the public, will be scheduled every morning from Tuesday through Saturday during Festival week when the 145 full-length features, shorts, documentaries, animated films, foreign films and student films will be scheduled.
"We are in the process of finalizing entries and appearance commitments from directors, actors, screenwriters and producers whose names will certainly create a buzz," said Executive Director Patrick Schweiss. "The momentum is building."
Among the early highlights of this year's Festival will be an appearance by Kevin Clash, the puppeteer featured in the documentary, Being Elmo, which won the Special Jury Prize for Documentary at the 2011 Sundance Film Festival. The film is narrated by Whoopi Goldberg.
This year, a special midweek jazz concert in partnership with the Arizona Music Festival will feature the renowned Brubeck Brothers and the screening of the new biographical film, In Good Time, The Piano Jazz of Marian McPartland on Wednesday, Feb. 22 at the Sedona High School Performing Arts Center.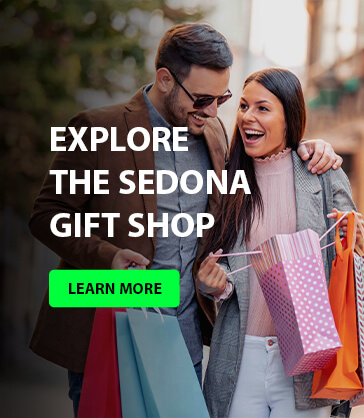 Priority Platinum and Gold Passes and 10 and 20-ticket packages are on sale now. Priority Pass holders are the first to be able to select tickets to the individual films as well as other benefits.
Platinum Passes are $600 before Dec. 31 and $695 after that date. Sedona Film Festival members pay $570 for advanced purchase. Platinum Passes include priority tickets and seating, access to the Filmmaker/VIP Lounge and all receptions, parties and the Awards Ceremony on Sunday, Feb. 26.
Gold Priority Passes are $340 before Dec. 31 and $395 after. Members pay $323 in advance. Gold Passes include priority tickets and seating to all films.
Ticket packages are $190 in advance for the 20-ticket package, $200 after Dec. 31 and members pay $180. The 10-ticket package is $95 in advance, $100 after Dec. 31 and members pay $90 in advance. Full-time students can get the 10-ticket package for $80.
Packages, other than for full-time students, can be purchased online at www.sedonafilmfestival.com or through the Festival Box office at (928) 282-1177. Student packages must be purchased through the Box Office and student ID's are required.
Individual film tickets will go on sale in February.
For more information, visit www.sedonafilmfestival.com .