Sedona AZ (March 15, 2017) – Longtime community partners the Arizona Community Foundation of Sedona and Enchantment Resort have developed an innovative approach to corporate philanthropy that aims to protect the unique local environment. In conjunction with Enchantment Resort's 30th anniversary celebration, the Resort is pleased to announce that over ten percent of the fees from guided hiking and biking activities will be set aside in the Boynton Canyon Preservation Fund. This investment will provide philanthropic support to activities that honor and preserve the land and its cultural heritage. The Resort is located at the mouth of Boynton Canyon, considered a significant archaeological area, a sacred Indigenous landscape and gateway to the Red Rock Secret Mountain Wilderness of the Coconino National Forest.
The Boynton Canyon Preservation Fund, established nearly two decades ago by Enchantment Resort through ACF of Sedona, was born out of a desire to honor and preserve the surrounding red rock landscape. "We are proud of the preservation efforts that have been maintained through the Fund," said Enchantment Resort Managing Director, Bruce Grosbety. "In order to continue supporting local environmental and cultural projects in Boynton Canyon for years to come, we needed to find a way to make our funding of these efforts sustainable."
Up to $36,000 could be added to the Fund each year through this new model that sets aside five dollars from every guided hiking and mountain biking fee and turns guests who explore the landscape of Boynton Canyon into micro-philanthropists that are helping to preserve the unique values of the canyon. This idea of 'ecotourism' is especially important in Sedona, where the spectacular, but fragile, landscape is the backbone of the hospitality industry. Enchantment Resort and their community partners are at the heart of the effort to maintain Sedona's status as an international destination through sustainable tourism. Enchantment Resort understands that this level of stewardship is critical and encourages others in the hospitality industry to make an investment of their own.
"The Boynton Canyon Preservation fund is an example of philanthropy at its best," said Tracey McConnell, ACF of Sedona Regional Philanthropic Advisor. "The Arizona Community Foundation of Sedona is proud to support Enchantment Resort in making meaningful investments in our community according to their unique vision."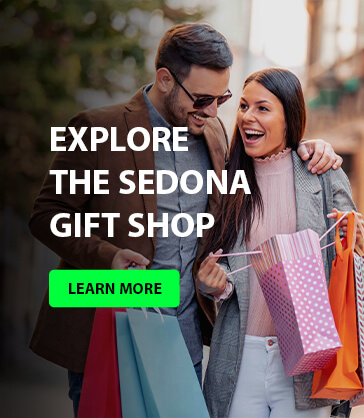 In addition to strengthening its commitment to the surrounding environment, Enchantment Resort is honoring its 30th anniversary in 2017 with the introduction of new guest activities including indigenous cultural programming. As part of the year-long celebration and a commitment to visitor education, the resort launched its Canyon Conservationists Program geared towards families staying at the property. Developed by Enchantment Resort Activities Director, Felicia Filep, the Canyon Conservationists Program offers a variety of activities and lectures focusing on saving bee populations, organic gardening and composting, nature walks, recycling and much more. The program is complimentary to guests throughout the spring break season in an effort to spread knowledge about the protection of Sedona's spectacular natural and cultural environment.  For more information, visit www.enchantmentresort.com/things_to_do_sedona/canyon_conservationists.
For more information about ACF of Sedona's support of local conservation efforts and corporate philanthropy projects like this one, contact Tracey McConnell at 928.399.7218 or TMcConnell@azfoundation.org.