Sedona AZ (February 9, 2012) – Sedona's Studio Live hosts a poetry slam Saturday, Feb. 18, starting at 7:30 p.m. featuring longtime Phoenix poet Aaron Johnson and hosted by Sedona poet Christopher Fox Graham.
All poets are welcome to compete for the $100 grand prize. The prize is funded in part by a donation from Verde Valley poetry supporter Jeanne Freeland.
The slam will the third of the 2011-12 season, which has been more moving, more energetic and more intense because this year as poets compete for a slot in Sedona's first National Poetry Slam Team.
After four years of collaborating with the Flagstaff and Phoenix metro area poetry slam scenes, the Sedona scene has the reputation and strength to send its own team to the 2012 National Poetry Slam in Charlotte, N.C., in August. The eventual four-poet team will share the stage with 300 of the top poets in the United States, Canada and Europe, pouring out their words in a weeklong explosion of expression.
Aaron Johnson
Aaron Johnson likes pinball machines, shortbread cookies, graphic novels, and skateboard competitions. However, Johnson is most likely to found at a poetry slam or rock show, smoking cigarettes and drinking coffee. As a young teen, he worked at Arby's. It was where he saw a lefthander chop off his thumb in a roast beef slicer. Being a lefty too, Aaron was permanently scarred for life and began writing and performing poetry.
Johnson was the 2001 International Poetry Interpretation champion. From 2002 to 2005, he studied communication theory and English at Northern Arizona University in Flagstaff, participated and coached award-winning speech and debate team.
In 2004, he founded Boardwalk Open Mic and published "Irony Stinks," then "Watering the Poetry" chapbook in 2005. He also participated in his first the National Poetry Slam, held in Albuquerque, N.M., alongside Graham, Logan Phillips and Meghan Jones.
He was the 2006 Southwest Shootout Regional Slam director and represented Flagstaff at the Individual World Poetry Slam.
After moving to Phoenix in 2008, he formed the musical act "Spoken Circus" alongside Megyn Neff and Marykate Glenn, won the Phoenix Grand Slam and represented Phoenix at IWPS.
He published "Chainsawsmoking" in 2009 and was the KABAM! Book Festival featured author in Kingman. Alongside Ed Mabrey, Myrlin Hepworth and The Klute on the Phoenix National Poetry Slam Team, Johnson's team semi-finals at the 2009 National Poetry Slam in Minneapolis.
In 2010, he returned to the KABAM! Book Festival as a featured author and joined the First Friday Night Live writing staff and promotion crew as well as founding the Pink Slip Poetry Slam in downtown Phoenix.
KABAM! Book Festival brought him back as a featured author a third time in 2011 and he created Encyclopedia Show: Arizona.
In 2011, his chapbook "Roach Killer for Her" was translated into Spanish and he became director of First Friday Night Live at The Firehouse in Phoenix. He also founded Lawn Gnome Publishing.
This year, he has been asked to return as a featured author to KABAM!, been a featured performer at The Encyclopedia Show: Arizona, serves as producer and writer of First Friday Night Live Writer and opened Lawn Gnome Bookstore. He was also featured painter for February's Solo Art Exhibition at Jones Gallery, and city of Phoenix Public Art Grant Recipient for "Dumpsterdiving Haiku" to be installed on Phoenix's busy 7th Avenue and McDowell intersection.
Aaron has performed in theatres, bars, poetry slams, high schools, universities, art galleries, comic book stores, street corners, book stores, living rooms, and in 45 states, in just the past four years.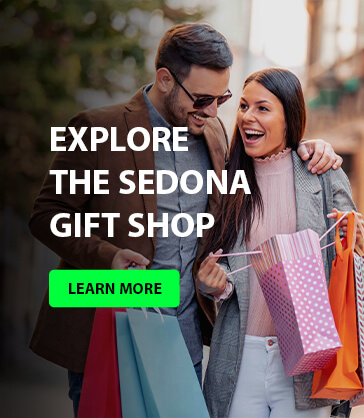 Sedona Poetry Slam
To compete in the slam, poets need at least three original poems, each three minutes long or shorter. No props, costumes or musical accompaniment are permitted. All types of poetry are welcome.
The Feb. 18 slam will be hosted by Graham, who represented Northern Arizona on the Flagstaff team at five National Poetry Slams between 2001 and 2010.
Contact Graham at foxthepoet@yahoo.com to sign up to slam.
Sedona National Poetry Slam Team
Competing poets earn points with each Sedona Poetry Slam performance between Dec. 3 and Saturday, May 5. Every poet earns 1 point for performing or hosting and 1/2 point for calibrating. First place earns 3 additional points, second place earns 2 and third place earns 1.
Based on points, the top 12 poets in May are eligible to compete for the four slots on the Sedona Poetry Slam Team, which will represent the community and Studio Live at the 2012 National Poetry Slam in Charlotte, N.C.
All poets are eligible in the slamoff except those already confirmed members of or coaching another National Poetry Slam or College Unions Poetry Slam Invitational or Brave New Voices team. Poets can compete for multiple teams during a season and still be eligible to compete in the Sedona team.
Future slams will take place on Saturday, March 10, featuring Seth Walker from Austin, Texas; Saturday, April 7, featuring Mesa poet Bill Campana; and May 5, featuring Brooklyn, N.Y., poet Sean Patrick Conlon.
For poetry slam standings, videos from past slams, and updates, visit foxthepoet.blogger.com.
What is Poetry Slam?
Founded in Chicago in 1984, poetry slam is a competitive artistic sport. Poetry slams are judged by five randomly chosen members of the audience who assign numerical value to individual poet' contents and performances.
Poetry slam has become an international artistic sport, with more than 100 major poetry slams in the United States, Canada, Australia and Western Europe.
Tickets are $7 in advance and $12 the day of the event, available at Golden Word Books and Music, 3150 W. SR 89A, and online at studiolivesedona.com.
Studio Live is located at 215 Coffee Pot Drive, West Sedona. For more information, call (928) 282-2688.