Jerome AZ (July 25, 2016) – A warm and sultry night filled with art, music and gallery hopping is in store on August 6 for First Saturday Art Walk in Jerome. Visit 25 galleries and studios throughout this charming mountain town from 5:00-8:00PM. A free shuttle runs during the walk, from Mark Hemleben, Seeds, Sterling Fine Arts and Anderson Mandette at The Old Jerome High School up to Main Street and the gallery of Patrick Lincoln and Made in Jerome Pottery at the top. Caduceus will be Open until 9pm with special wine by the glass and special offerings for first Saturday Art Walk. The Spirit Room hosts music later in the night and Ezra Anderson will be playing at The Mile High Grill.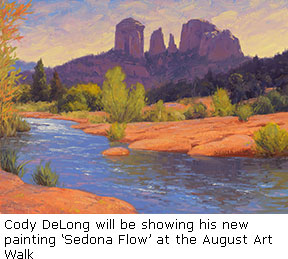 Cody has been busy bee this month doing a little remodeling of the gallery, stop in and see the changes, as well as some great new paintings he's unveiling just in time for Art Walk! He also just finished revamping his website, it's pretty cool, check it out – CodyDeLong.com Cody DeLong Studio is located at 300 Hull Ave. between the visitors center and spook hall. CodyDeLong.com
Zen Mountain Gallery continues its "Summer Under 100" with August Art Walk. Throughout the summer the gallery will focus on works of art from its thirty plus local artists which cost $100 or under. Throughout these months when Arizona temperatures can go above 100 degrees it is a great time to come to Jerome where it is cooler and find art that is affordably priced under $100. Zen Mountain Gallery is a collection of fine art, jewelry and pottery from top local artists with a contemporary and contemplative focus. Please join Zen Mountain Gallery for Art Walk, our Summer Under 100, and a glass of wine.
"Soul Food: Places and Spaces to Nourish the Spirit"
Treat yourself to a Soulful experience on Saturday, Aug.6 from 5-8 pm at the Jerome Artists' Cooperative Gallery where you can meet and talk with the artist. Enjoy soulful company, snacks and beverages during Jerome's First Saturday Art walk. Mike Koopsen has always been passionate about the natural world and the beauty that surrounds us. As a photographer, it is one of the reasons he moved to Sedona.
"I hope my images will inspire others to seek out a richer, more personal connection with the natural world, increase everyone's awareness of the fragile and precious nature of our environment, and the need to protect it so future generations can enjoy the wonder I have been blessed to experience."
Jerome Artists' Cooperative Gallery is located at 502 Main St. 928-639-4276 .
Pura Vida Gallery will be showcasing the fluid designs of Nancy Hilborn during the August 6th Jerome Art Walk. Her Ebony-glazed ceramics are soft & eye pleasing – as well as Oven, Microwave and Dishwasher safe. Her fully functional pieces are meant to be used as a beautiful backdrop for the colorful appetizers of summer evening parties. Join Pura Vida for chocolates and champagne during the evening of the Art Walk and see Nancy's pieces in use.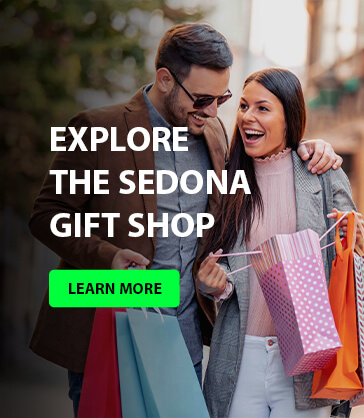 The month of August at Yester Day's Fine Art Gallery is all about monsoon season in northern Arizona, with a rather august and master oil painter, Roy Swenson, being featured once again for his large canvases that portray clouds in great detail, with dramatic use of light and shadow, all in the beautiful colors of the southwest. Combined with these sky images are the waters of places like Lake Powell, which coexist with solid rock landscapes in wonderful contrast.
Having been an artist all his life, Swenson also was a Navy pilot who may have seen into the heart of cumulous clouds many times on his missions over distant seas. Remembering these scenes throughout his later work as a mechanic, musician, and family man, he has reproduced those magnificent images of clouds, water, and light for his contemporary paintings of Arizona now. Art lovers will enjoy and find inspiration from Swenson's paintings of clouds in an otherwise chaotic world. Yester Day's Fine Art Gallery is located in the lower Jerome art district, at 509 Main Street.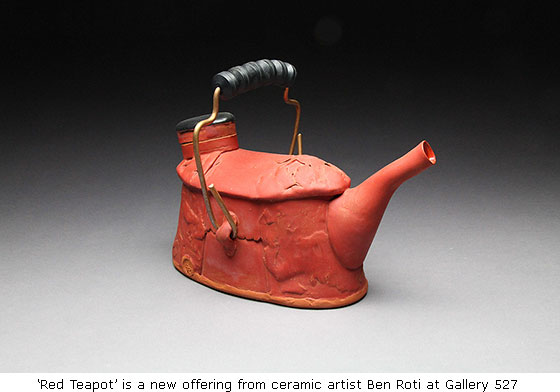 Gallery 527 in Jerome hosts the traditional 'Dog Days of Summer ' Show with featured work by the stable of impressive local artists. Susan Pitcairn has a few new plein air paintings, Sharron Porter displays two new pieces of her textural mixed media creations and Julie Bernstein Engelmann continues her exhibit of abstract colorful work. Ben Roti has a full range of functional ceramic pieces that include whiskey sets with flask and cups, mugs, vases and vessels. Come for the art, interesting conversation and good refreshments. For more information contact Donna at 928.301.3004 or visit jeromeartwalk.com.