Jerome AZ (July 22, 2015) – A warm and sultry night filled with art, music and gallery hopping is in store on August 1st for First Saturday Art Walk in Jerome. Visit 25 galleries and studios throughout this charming mountain town from 5:00-8:00PM. A free shuttle runs during the walk, from the newest studios at The Old Jerome High School up to Main Street and the galleries of Patrick Lincoln and Epiphyte Glass Studio in The New State Motor Company. In the High School, stop by to meet accomplished artist Novie Trump at her gallery Flux and up town, visit The Western Heritage Gallery for a look at beautiful Jerome made furniture. Music at The Mile High Grill and The Spirit Room, delicious restaurants and delightful lodging make this a perfect place to spend the weekend. New Age Drinks presents a special event at Spook Hall throughout the day and evening of Art Walk.
New Age Drinks is thrilled to present the Snake Gulch Project, organized by New York-based artist Ryan Chin. Chin assembled a group of five other New York artists—Ida Badal, Ingrid Hansen, James Miller, John Szlasa and Michael Uttaro—to join him in an intensive weeklong residency with New Age Drinks to produce artwork that engages with the history, landscape and environment of Arizona. Over the course of the week, the artists have worked individually and collaboratively in the studio, and New Age Drinks has taken them on a variety of excursions around Northern Arizona, including trips to Jerome and Snake Gulch. The project culminates in a special one-night-only exhibition of paintings, sculptures, drawings, documentary photographs and video. The exhibition at Spook Hall will be open all day on Saturday, August 1st and an engaging artist talk and Q&A session begins at 6PM. Formerly located at the Old Jerome High School, New Age Drinks has reestablished itself as an artist-run curatorial and residency program dedicated to bringing groundbreaking artists from around the world to Northern Arizona as a catalyst for meaningful exchange between the artists, the environment, and the people of the region.
Zen Mountain Gallery welcomes fine art jeweler Matagi Sorensen back for August Art Walk with a completely new collection of his jewelry. Matagi has been busy in the last several months exhibiting at the Heard Museum in Phoenix, the Eiteljorg Museum in Indianapolis, and the Prescott Indian Market at Sharlot Hall in Prescott. Matagi's standing in the world of Native American jewelry has become quite significant with him receiving numerous awards for his designs which embody his Yavapai Apache heritage while simultaneously expressing a contemporary aesthetic which is sleek, clean and completely modern. Matagi, originally from the Verde Valley and a graduate of Northern Arizona University has exhibited and lectured throughout the United States and in Europe. Zen Mountain Gallery is pleased to represent Matagi Sorensen in his home area. Please join us for art walk for a chance to purchase something from his collection of new designs.
Pura Vida Gallery will debut new work by jewelry artist Patricia Locke. Dazzling color combinations and fresh new designs make Patricia's work a favorite for many customers. Join Pura Vida for champagne and chocolates from 5-8pm on the evening of the Jerome Art Walk
Still testing its wings as the newest gallery in town, Yester Day's Fine Art Gallery will offer visitors a chance to meet and buy directly from local artist Mary Gardner at the upcoming Jerome Art Walk held Saturday, August 1. Gardner will display her antique button jewelry and Jerome area nature photographs, as well as gastronomically delight everyone with her vegan appetizers.
Gardner moved to Jerome from Wisconsin, where she ran her own jewelry gallery on Lake Superior. Her jewelry work features ornate Victorian buttons she collects, as well as rounds of colorful fabric under glass in her more contemporary "Nancy Collection." The elegance of her bracelets, earrings, and necklaces reveals why they were her Midwestern store's top sellers. In her photography, Gardner digitally enhances the color saturation before printing her photos onto linen fabric, which she mounts on canvases or canvas board and then hand-sews the borders with glass and crystal beads. Last but not least of her talents, Mary's culinary skills feature healthful ways of eating. Sample hors d'oeuvres that are as pleasing to look at as to eat. Yester Day's Fine Art Gallery is located at 509 Main Street in the Lower Jerome Art District, just up the road from Zen Mountain Gallery and Gallery 527, and across and down the street from the Jerome Artist Cooperative.
Made in Jerome Pottery has just opened the kiln and will feature new work by Jane Moore. Expect beautiful, locally made ceramics, refreshments and possible music at this landmark Jerome gallery.
Gallery 527 welcomes The Dog Days of Summer featuring the talented group of local artists. Ceramics by Mary Phoenix and Brandi Lee Cooper, Photography by Ken Chesler with Polaroid Transfers by Donna Chesler, Jewelry by Marian Ward, Encaustics by Ardis Harsche, Plein Air painting by Susan Pitcairn, pastels and oils by Ramona Stites, abstract acrylics by Julie Engelmann Bernstein, and fused glass by Lorraine Fexas make up the core of this eclectic gallery filled with treasures and finds. Sculpture, wood, beaded mixed media, found objects and blown glass all add to the mix to create a small space filled with something to interest every art lover. Come for the art and stay for the conversation. There is always lots of excitement at this Jerome favorite. For more information on Jerome Art Walk, visit jeromeartwalk.com or call Donna at (928) 301.3004.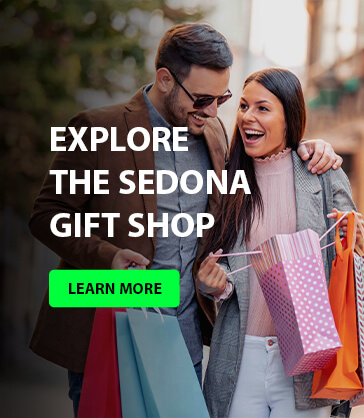 The Jerome Artists Coop Opens the 3-Woman Art Expo, SCATTERED on Aug 1st.
To Scatter: throw or spread loosely over wide area; to send off, to disperse in different directions.
For one trio of Jerome Cooperative Gallery members- Watercolor/Mixed Media artist, Judy Jaaskelainen, Glass Fusion artist, Isabel Mathieson and Traditional Batik artist, Judy Yescalis, the term 'scattered' aptly describes much of their creative lives from beginning to end… from idea to production of finished art.
On Saturday, August 1 from 5-8pm, the public is invited to enjoy opening night of the 8-week exposition, SCATTERED, at the Jerome Artists Cooperative. The expo will feature jewelry and functional glassware, both framed and ready-to frame wall art and cards as well as a delightful adventure in Collaborative Art. Food and wine will be available and Clarkdale favorite, jazz pianist, Janice Paul who is known for her personalized jazz styling will provide the entertainment.
Judy Jaaskelainen resides in Northern Arizona and is an award winning, juried member of the Northern Arizona Watercolor Society. While she is primarily known for her watercolors, Judy has also enjoyed experimenting with new techniques that she has learned over the years, primarily from her friend and mentor, Patty Mikles. Her current works include watercolors, mixed media, acrylics, and collage. A quick glance at a very long list of ongoing 'Series' in the Jaaskelainen portfolio reveals her sense of humor, a penchant for political activism and a very 'scattered' approach to choosing subject matter:
Like many other artists, Isabel Mathieson 'scattered' her creative attention for many years while sampling a variety of media. But, in the end, the "amazing, always challenging process" of Kiln-formed Glass won her heart. Isabel is quick to point out that the process of creating in glass is more complex than most people realize. A piece of functional kiln-formed glass art, for instance, requires two or more firings; the more intricate the design, the more specialized each firing becomes. "It is rather exciting to open a kiln to see if your vision materialized; it feels like Christmas morning when you open that gift you have been waiting for. If it meets your expectation, you are delighted. If it doesn't, re-purpose the piece. If it is a total failure, it's back to the drawing board!" Her collection for the SCATTERED exposition will include jewelry and functional art pieces- plates, platters, candy dishes, business card holders, crosses, and "whatever strikes my interest."
Friends and colleagues of Judy Yescalis will agree that the term 'scattered' appropriately describes this energetic, always-on-the-go Batik artist who is currently living a double life in two states and two cooperative art galleries. The traditional Batik process that Judy uses is a complex and extremely time-consuming undertaking that requires a large studio space, much patience and a work station to facilitate each of the major steps in the procedure: -freehand sketching of design on fabric (from personal sketches or photo), application of wax to fabric design on stretcher bars, dipping fabric in cold water dye baths and -after many repetitions of waxing, dipping, rinsing and drying- the final step of removing all wax from finished batik with a hot iron.
All three artists will be available on opening night to answer questions, explain processes and share artistic insights. For more information, contact the Jerome Artists Cooperative Gallery <http://www.jeromecoop.com Email <mailto:Info@jeromecoop.com Phone (928) 639 4276 in Hotel Jerome 502 Main Street – Open Daily: 10am-6pm.