Celebration of Life for Tony Carito.
September 13th, 2014 12:00PM
The Sedona Performing Arts Center at Red Rock High School
A love donation is requested to help pay for the cost of renting the space.
$5 to $10 suggested donation
By Shaeri Richards
Sedona AZ (September 1, 2014) – Tony Carito: the colorful man with the big heart and the smile to go with it.  The unofficial mayor of Sedona, with his trademark orange fedora, offering old-timers and newcomers alike a warm S
edona welcome where ever he would meet them. Between his daily rituals in Sedona's coffees shops and restaurants and his creative offerings as an artist, entertainer and comedian, almost everyone in town knew Tony.  And to know Tony is to love him; he has a vibrant presence, full of laughter, full of song.  He can entertain you with his wit, comfort you with his compassion, or just be there with you—present to whatever might be going on.
That's why it was such a shock to learn on Friday afternoon that Tony was gone. The news of his death cascaded through Sedona on a wave of disbelief as people began discovering via facebook, e-mail, text and word of mouth that our special Tony had passed away.
"What happened?" friends asked in anguish.   " I just saw him."  "He looked so sparkling and alive."  Spontaneous memorials erupted all over Sedona as people gathered to mourn him, to celebrate him, to try to understand. Eighty people held hands in the parking lot outside the grand opening of Lulu's Chocolate Lounge on Friday night.  Thirty people gathered at Jose's for an impromptu celebration in the afternoon on Saturday.  An altar was set up for Tony at the Hoppy Grape Lounge as Mixtress Hava worked her DJ magic Saturday night.  (A formal celebration of  life is scheduled for September 13th at 12:00 PM at the Sedona Performing Arts Center.)
To say Tony was a creative person is an understatement. He lived and breathed creativity. First there's Scarfarti  Tony's unique art form in which he would create high-resolution photographs of brightly painted chiffon silk. (You can see some of his work hanging in the "Hideaway House" restaurant on Hiway 179.)
There's improv: Tony participated in many Sedona improvisational theater troupes, starting with The Vortex Players back in 1988, Off the Top in the early 90's, the Abandoned Minds starting in 2002, and finally Zenprov where he's been shining his comedic light since 2012. 
There's singing, which was Tony's joy.  He once mused that he would love to live in a world where all communication took the form of song, and every word co-existed with it's own melody. Tony could make up a song in the moment that would both touch your heart and blow your mind.
Tony loved music and nightlife and was often spotted enjoying entertainment in Sedona wherever it might happen.  Guitarist Anthony Mazzella says he would sometimes invite Tony up on stage after his shows at  Casa Rincon (now the Barking Frog) and give him the mic. "He would just start dancing and rapping away at lord knows what and crack us all up.  He was the only person ever to do that at my gigs and the only person I would ever let do that."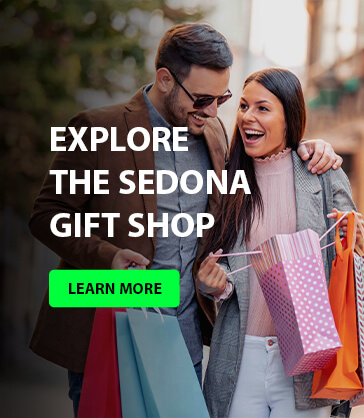 Most recently Tony came back to his love of writing.  It started with the 24-hour theater project in Sedona back in May where he teamed up with Red Earth Theater producing artistic director Kate Hawkes to write one of the 10-minute plays, which she directed. They enjoyed it so much that they decided to work together on the upcoming production of Recycling with a Unicorn, an original show written to perform at Sedona Recycles in the outside space as benefit for the theater and the recycling center. The show (scheduled for Saturday September 6th and 13th and Sunday September 7th and 14th at 7:30 PM) will be a tribute to Tony and his creative spirit.  More information can be found at this link: http://www.redearththeatre.org/events/
Tony Carito was born September 28th 1950 and spent most of his childhood in Reno, Nevada with his parents and older brother John.  Tragedy struck for him in the early 80's when his brother died of a heart condition around the age of 35.  His father and mother also passed away within the next few years and Tony was left alone.  He wandered for a while until he found Sedona, which became his new home in 1984 and many of us became his new family.
We still don't know exactly how Tony Carito died. We know that he reported having laryngitis on Tuesday the 26th and was unable to attend rehearsal for the play.  We know that he was unresponsive to texts and phone calls for a couple of days. Finally Friday morning a friend called the police and had them check on Tony.  They found him in the bed where he had apparently died in his sleep.
Tony was a late night person and would often entertain himself by posting and sharing with people on Facebook (since Friday his page has been filling up with tributes, a testament to how many lives and hearts he has touched during his years in Sedona.) His final post on August 24th was pure Tony: "Let's get into nowness addiction, wherein the moment is everywhere and everything, evaporating the past and future before our very eyes, leaving us swinging in a hammock of love."
Yes, Tony.  We are swinging with you in love.  May your spirit soar. 
Tony Carito
September 28, 1950 – August 29, 2014