Sedona AZ (April 26, 2016) – The "Music in the House" performance series and the Sedona Posse Grounds Hub are pleased to present two outstanding and eclectic young singer/songwriters, Ryan Biter and Adalia Tara on Friday, April 29, 2016 at 7 p.m. (doors open at 6:30 p.m.).
Ryan Biter is an singer/songwriter with a smooth and soulful voice, and a growing catalogue of original music. Ryan picked up the guitar in his teens and has been writing and performing ever since. He is strongly driven by the desire for the guitar to be its own unique voice, playing both lyrical and percussive and adding an elegant texture to his music. Ryan's influences include musicians like Paul Simon, Martin Sexton, Michael Hedges, and James Taylor. He is at home in a variety of styles, and has a sincerity and passion that draws you in song after song. Ryan recently released his first album entitled, "Under After Avenue," an homage to his eclectic style, and includes everything from sweet waltz to funky, breezy pop; socially-conscious jazz throwbacks to brooding modern blues, all along taking you on a journey through the crossroads of life.
Adalia Tara bares her whole heart when she writes and performs. Adalia's style is distinct and versatile, from resonating, deep bluesy lows to sweet, ethereal highs, her voice commands the space. Her evocative lyrics are at the center of her soulful sound, offering insight into her personal truths and aspirations. Adalia's writing style has been influenced by classic artists such as John Lennon, Neil Young, and Billy Holiday to more modern artists like Radiohead and Feist. No matter where her musical journey takes her, Adalia's intention and motivation for creating music is unchanging. Through her music, she hopes to bring benefit to others, inspire and encourage positive change, and convey messages of hope and compassion. For Adalia, music is her heart and offering; it's not only how she gives back, it is a part of her spiritual path that is ever unfolding.
Ryan hails from Flagstaff, and Adalia from Sedona. Ryan regularly plays the Flagstaff music circuit, accompanied by percussionist Kendra Peterson. His music is available online on iTunes and Bandcamp.com.
Adalia performs in and around Sedona and has played at numerous local events including the Sedona International Film Festival, Illuminate Film Festival, World Wisdom Days, International Day of Peace, and Gumption Fest, as well as many private events and weddings. This past fall, she premiered her debut music video at the Mary D. Fisher Theatre, which she co-produced and directed with the talented, Jeremy J. Hawkes. The video played at this year's Sedona International Film Festival and has been accepted by other film festivals around the country.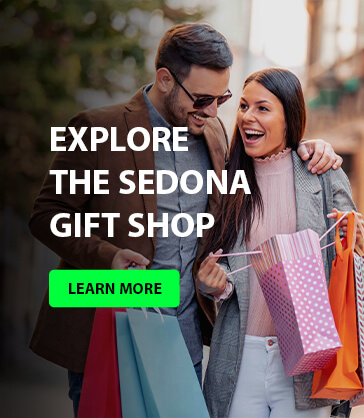 Currently, Adalia is finishing up a new album to be released this year. To see a current schedule of her live shows, watch her music video, and hear her upcoming new music, check out Adalia's Facebook fan page at Adalia Tara Music and her website, AdaliaTara.com.
The Sedona Posse Grounds Hub is a rapidly growing new live performing arts venue offering performance, classes and rehearsal space to those whose passion it is to entertain, teach, and hone their skills as live artists. Visual artists' work is featured in the Art Space, and special events that include the live performing arts are welcomed.
Don't miss this wonderful Music In The House/Sedona Posse Grounds Hub event with Ryan and Adalia in a very special concert in the intimate space at the Sedona Hub on Friday, April 29, 2016 at 7 p.m.
Where: The Sedona Hub (525B Posse Grounds Rd, next to the Skate Park)
When: Friday, April 29, 2016 at 7 p.m. (door open at 6:30 p.m.)
Tickets: $10 at the door
For more information, contact the Sedona Hub at 928-282-1660 or info@sedonahub.org, or visit http://www.sedonahub.org.