Arizona law requires dogs and cats to be up-to-date on vaccinations.   
Prescott AZ (August 18, 2020) – Pets are family. Take care of them by making sure they have a rabies vaccination. It could be a lifesaver and is required before a dog license is  issued – https://ycsoaz.sheltertrack.com/Public/Home. 
It is important to note in cases where your pet has never been vaccinated and was exposed or bitten by a rabid animal, a 120-day quarantine is required in an approved facility at the owner's expense by law. 
Background on Rabies from the Center for Disease Control (CDC) –
A rabies vaccine can prevent rabies. Rabies is mainly a disease of animals. Humans get rabies when they are bitten or scratched by infected animals. Wild animals like bats, raccoons, skunks, and foxes are the most common source of human rabies infection in the United States. Most rabies deaths in people are caused by bites from unvaccinated dogs. Rabies infects the central nervous system. After infection with rabies, at first there might not be any symptoms. Weeks or even months after a bite, rabies can cause general weakness or discomfort, fever, or headache. As the disease progresses, the person may experience delirium, abnormal behavior, hallucinations, hydrophobia (fear of water), and insomnia.
If a person does not receive appropriate medical care after an exposure, human rabies is almost always fatal.  Rabies can be prevented by vaccinating pets, staying away from wildlife, and seeking medical care after potential exposures and before symptoms start.
*** In Yavapai County before a license is issued for any dog, the owner or a veterinarian must present proof of the vaccination by a veterinarian that documents owner information, a description of the dog, and the date a revaccination is due. 
What if your pet is bitten by a rabid animal?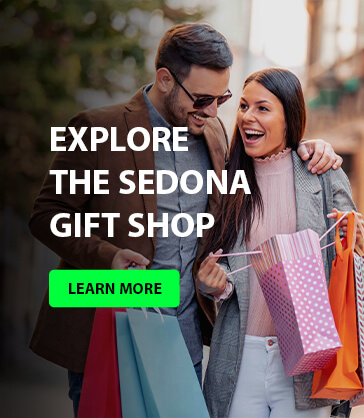 The Arizona Department of Health Services is given the authority by state statue to regulate the disposition of animals that have been exposed or bitten by a rabid animal. If this occurs, the procedure is as follows: 
Determine whether the dog or cat is vaccinated against rabies.
Find out if the wild animal to which the dog/cat was exposed is available for rabies testing.
If the wild animal is not available for testing, presume the wild animal is positive. 
If the wild animal tests positive for rabies (or presumed positive), proceed as follows:
If the exposed dog/cat is currently vaccinated against rabies or overdue for a booster vaccination but has appropriate documentation of previous vaccination regardless of when the previous vaccination was given:
Notify local animal control.
Immediately take the dog/cat to a veterinarian for medical evaluation and booster vaccination.
Owner needs to provide veterinarian with appropriate documentation that shows the animal has been previously vaccinated with an approved rabies vaccine. 
Confine the dog or cat under the owner's control and observe closely for 45 days. The animal should be kept in a building, pen, or escape proof enclosure. The animal should only be removed from confinement on a leash and under supervision of a responsible adult. 
At the first sign of illness or behavioral change, the animal should be taken to a veterinarian, and the health department and animal control should be contacted IMMEDIATELY.
If the exposed dog/cat has never been vaccinated against rabies:
Notify local animal control.
Consider immediate humane euthanasia OR;
Animal control will quarantine the animal for 120 days (4 months) in an approved facility run by either a veterinarian or an animal shelter. 
The owner is responsible for payment of all expenses related to the quarantine. This cost can be significant and is completely outside the purview of Animal Control personnel.  
A veterinarian should vaccinate the animal against rabies upon entry into isolation or one month prior to release to comply with pre-exposure vaccination recommendations. 
The quarantine is completed 120 days after the exposure.
So don't wait! – Take these simple precautions to protect you and your pets through licensing and maintaining a current rabies certificate. 
Resource – https://www.azdhs.gov/preparedness/epidemiology-disease-control/rabies/index.php
Recent rabies news – https://twitter.com/azgfdTucson/status/1236124456461824001?s=20