By Shaeri Richards
(July 23, 2018)
Civics:  The study of the rights and duties of citizenship and how government works.
I've never really been a civics girl.  I say that a little shamefully, because I have a part that feels I should be.  I feel being active and informed is the mature, responsible thing to do in our society.  Yet I have so many interests and pursuits that actually bring me pleasure, I could never quite bring myself to use my free time sitting in City Council meetings and reading long articles about city budgetary practices.  I'm guessing that I'm not alone.
This all changed for me about a month ago, when I heard that many of our City non-profits like the Humane Society, the Sedona Library and Sedona Recycles were at risk of losing their funding because of something called Home Rule. What the heck?  I wanted to do something, so a friend sent me a flyer and I posted it on my Facebook page and tagged a bunch of my friends suggesting that they read the flyer, educate themselves and consider voting YES on Home Rule.  I was surprised to get a whole lot of push back.  A man named Dana Varney came at me with so much information and data that it made my head spin.  If I responded with a comment in favor of Home Rule, he hit me with even more information that I frankly had no way of proving or disproving. I was even told that the flyer I posted was created by a Super PAC (Political Action Committee).  Yikes! A Super PAC in Sedona! It all felt very strange.  
Back in the 80's I spent 10 years as a radio news reporter, so I decided to dust off my reporting skills and investigate.
First I wanted to know about the PAC.
The Players
As it turns out there are two PACS at play in the Sedona Home Rule battle.  (Neither of them are Super PACS.) The creator of the flyer I posted on my Facebook Page is called Arizona Elections 18.  The PAC was founded by Steve Segner to support progressive candidates for the State Legislature; they are also supporting home rule.
Here is part of the mission from their website.
We want to shine a spotlight on local government because we recognize the importance of who our state and local elected officials are.
This group is non-partisan but it is political and has liberal and progressive values.  We value public education, economic development, and infrastructure. We also value democratic participation.

Here's AZ Elections 18 sign:
The second PAC is called Arizona Liberty.  It was created by Mike Schroeder and Dwight Kader.  They are against Home Rule and are proponents of something called Permanent Base Adjustment, which I will get to a little later.
Here is part of the mission statement from their website.
http://arizonaliberty.us/aboutus.html
We believe in fiscal responsibility (balanced budgets), efficient and responsive Government – Local, State and National. We also believe that LESS government is better than MORE government so individual liberty and freedom may flourish.
Here is Arizona Liberty's Sign:
Dana Varney and his wife Donna Joy are also working tirelessly to end Home Rule.  They have a website called http://sedonacity.com which is full of charts, graphs and data.
The City of Sedona is not allowed to take a position for or against Home Rule, but it is their job to inform the public about it and how it works. 
The City's website has a wealth of information.  You can even click on a tab called Meetings -Video and Audio and watch a recording of every single Council meeting going back for years. I watched a few.
You can access it here: http://www.sedonaaz.gov/  
How I did my research
I really wanted to understand the arguments for and against Home Rule, so I spent 1 to 2 hours interviewing each of the players including Steve Segner, Mike Schroeder,  Donna Joy , City Manager Justin Clifton, and Former Sedona Mayor Rob Adams. And because the Sedona Chamber has become so tied up with the Home Rule debate, I interviewed Chamber President/CEO Jennifer Wesselhoff as well. 
I also attended several forums, watched the necessary (and long) City Council meetings, downloaded the budget, read lots of articles, and even watched a League of Arizona Cities and Towns webinar on Home Rule.  Whew. I learned a lot.
The Issues
It's been a little quieter in Sedona these past weeks.  Summer monsoons are here, for the most part, traffic is flowing with ease, and sometimes you can even get a table at The Hudson without a reservation.  Yet there's no question that Sedona has troubles. We saw it in spades over Spring break this year where we witnessed a number of days when traffic was backed up from Tlaquepaque half way to the Village of Oak Creek in the mid-morning, and backed up late afternoon in the other direction, from the "Y" all the way back to CVS Pharmacy on 89A  We see it in the lack of affordable housing for families and the working people of Sedona. (I feel sad when I hear from friends that they need to find a place to rent, as I know it's not going to be easy.) We see it in the lack of money to fund our school system because enrollment is down, quite possibly because families with kids can't afford to live here anymore.
I've been living in this wonderful town since 1992, back in the days when there was one stoplight; little to no traffic, and you could easily spend an hour skinny-dipping in Oak Creek and never see a soul.  It was a lovely and special time in Sedona, yet Home Rule or not, those days are gone. And I can't see how they are coming back.
Sedonans sitting in traffic have plenty of time to fuel their anger, and when it comes to an election, anger can easily be harnessed and focused toward a result (social media is great at that.) I feel it's important to really think about that result and what we want it to be.
What does Home Rule have to do with it?
I want to move for a moment from the realm of fact, to that of perception.   In reading the various social media posts opposing Home Rule, I came away with the perception that something nefarious was going on in Sedona, that the City was mishandling its funds, doing something wrong, illegal or generally bad. The posts led me to feel that the City had passed a run-away budget and that something had to be done to rein the City in. That something was to end Home Rule. First I wanted to find out if the City was really doing something bad. And secondly, would voting no on Home Rule really end the traffic problems?
How the City Works
I'm sure this is kindergarten stuff for a lot of folks who may be reading this article, but I'm writing for people like me who never paid much attention to the City and how it operates, so hopefully you will find this helpful.
Sedona has two governing tools that I find important to share: a City Manager and a Community Plan. I'm going to start briefly with the Community Plan, which can be likened to a blueprint to bring forth the vision of Sedona that residents want to see.
Community Plans are mandated in Arizona and must be updated every 10 years. The current version of the plan began with a steering committee back in 2010 that gathered the community together for input with 10 public meetings, 8 topical workshops, 7 public hearings, 51 Newspaper articles and more. 600 people attended the meetings, 750 idea forms were submitted and 400 questionnaires returned. Over the next few years, a plan was drafted, more meetings and open houses were held to get feedback and finally the Council approved the plan in 2014. So there was plenty of opportunity for engagement. I dimly remember the process happening, but as usual I was busy pursuing other things. However, it sounds like lots of people did get involved.   In a few more years, the process for updating the plan will begin again.
You can download the entire Community Plan at the City's website and read it in detail, or a PDF summary of the plan. I did both. In general I like what I see. Sedona residents came up with a vision which includes 6 major outcomes: Commitment to Environmental Protection, Housing Diversity, Community Gathering Places, Economic Diversity, Reduced Traffic and Access to Oak Creek, with sustainability as the overlying goal for the entire plan.
You can download the Community Plan here:
http://www.sedonaaz.gov/your-government/departments/community-development/community-plan
Now the Community Plan is not law. It does not require the Council to spend any money to implement the plan, however it is the document that sets out the directives of the residents of Sedona, and is meant to serve as a guide for City officials as they do their daily planning and implement City policy.
 The City Manager
Sedona has a City Manager/Council form of government, which according to the League of Arizona Cities and Towns is the current trend for city management and the most prevalent form of municipal government. The League says, "the system is not perfect, but it is designed specifically to make sure professional municipal employees are responsive to the public and that government resources are spent in the most efficient, objective manner possible."
The Council hires the City Manager (in our town his name is Justin Clifton.) Then, usually on an annual basis, the Council sets priorities that will be the foundation for policy decisions throughout the year. In addition, they deal with any other issues that may arise. The City Manager oversees the day-to-day business of the city and makes recommendations on how to implement Council priorities and policies with the over arching vision of the Community Plan serving as a guide. The Council then votes on the options provided by the City Manager and staff, always discussing them first and often modifying them.
Although the Mayor runs the Council meetings s/he has no more power than the other Councilors, each sharing an equal vote.
Elected officials like the Council and the Mayor are supposed to guide the policy direction and priorities of the City based on the directives of the residents as expressed in the Community Plan, and the City Manager is supposed to find the best ways to enact them. Theoretically the City's job is to implement the vision of Sedona's residents. Which begs the question, are they doing a good job of it?
City Spending: Should it be more or less?
Home Rule is ultimately about spending.   It is a methodology by which the city structures its budget.  As I look into the arguments on both sides of Home Rule, they seem to boil down to this particular issue. The Arizona Liberty PAC and its supporters favor tighter governmental controls and less spending. The Arizona Elections 18 PAC and its supporters favor the current level of spending as expressed through the city's budget and directed toward the city's goals.
Here's where Home Rule comes into play.  Home Rule is also known as the Alternative expenditure limitation.   You might ask the question, alternative to what?   Back in 1980, the state was worried about local government spending getting out of control, so they set a formula to control expenditures—a base that would be adjusted each year according to population and inflation.  This base forces cities to limit their spending to a certain amount based on the formula, no matter how much money they may have available to spend.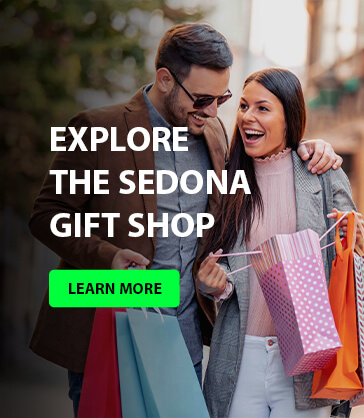 The framers of this law also knew that the base formula wouldn't work for all cities for all time, so they offered an option called the alternative expenditure limitation: Home Rule.  Home Rule lets Arizona's cities set their own budget limits.  Like the name implies, they control their spending from home. The state still requires a balanced city budget, but each city under home rule can decide what their available resources are, (their limit) and how they would like to spend them.  Since it does give municipalities more freedom, the state requires Home Rule to be approved by the voters every four years. And here we are. Home Rule is on the ballot along with the Mayoral and Council election on August 28th.
If Home Rule were to fail, it would force the city manager to drastically cut Sedona's budget and the services the city can provide. Not because we don't HAVE the money, but because under the 1980 state formula, we would not be allowed to SPEND the money we already have.  Sedona has been operating under Home Rule for the past 22 years.
There is another option.  It's called the Permanent Base Adjustment.
The Petition
There was a push on Sedona social media recently to get people to sign a petition that would allow a Permanent Base Adjustment on the ballot in November. The effort succeeded in collecting the necessary signatures by the deadline of July 9th, and Sedona residents will indeed be voting on the Permanent Base Adjustment at that time.
This is new. It's believed to be unprecedented. From what the City knows there has never been a situation in Arizona where both options were being put to the voters during the same election cycle.
What is a Permanent Base Adjustment? With a Permanent Base Adjustment, control of the City's spending limit goes back to the State, rather than remain in local hands as with Home Rule. Remember that 1980 formula I spoke about earlier.   The Permanent Base Adjustment updates the base number to a current level and then adjusts it yearly for population growth and inflation.
At their June 26th Council meeting, the Sedona City Council discussed the Permanent Base Adjustment as an option, and whether it might be a better way to set Sedona's budget in the future.
Most of the Council agreed that it was something to look at down the road, but Mayor Sandy summed up the discussion this way, saying, "If we are going to do a permanent base adjustment ever, we need to do it right. We need to do a very careful job of evaluating that number, knowing where it's coming from.  I don't want to do it in a hurry. I don't want to do it by July 9th.  I don't think it's responsible to do that."
There is a Permanent Base Adjustment that Sedonans will be voting on in November. The number associated with that adjustment was NOT set by the City, but by the petition supported by those in alignment with the Arizona Liberty PAC. The number is 36 Million dollars, that would be the limit. In fiscal year 2018, Sedona actually spent 39.6 Million dollars, 3 Million dollars more than what's recommended by the Permanent Base Adjustment. In fiscal year 2019 the projected budget is even bigger. If Home Rule fails, and the Permanent Base Adjustment passes, cuts will have to be made, or a special election held to enact a budget override. Every election held costs the City about $25,000.00.
The more I researched, the more I had found myself asking questions. If Arizona Liberty believes in less government spending, why do they want to set up a scenario where the City may have to spend 25 grand on a special election?   And why did they set the Permanent Base Adjustment so low—low enough to require the City to hold special override elections to handle necessary spending.
I watched a webinar by the Arizona League of Cities and Towns about this very topic, and they recommend setting the Permanent Base Adjustment at a figure high enough to cover all potential future scenarios and costs so that you don't have to hold elections all the time. For example, the City of Surprise, AZ has an actual budget of $200 Million dollars and a Permanent Base Adjustment of over a Billion, just in case they need to build roads and do other things. On first view, this may seem extravagant, but other cities follow similar practices. Remember the Permanent Base Adjustment doesn't determine what a city WILL spend—only how much it CAN spend. Sedona has plenty of money to meet her budget requirements.  We are a financially healthy city.
Why is this all of this happening?
There's a lot more that I've learned about Sedona's budgetary practices, and you can find a lot out for yourself. I learned that the City is very transparent. You can attend meetings and watch them on video. You can download budgets and review them. There is ample opportunity for public comment and there is even a Citizen Budget Review Committee directly involved in the process. Plus, the City has regular independent audits, and for 17 years has received a certificate of achievement for excellence in financial reporting from the national Government Finance Officers Association.
The fact of the matter is the majority of residents don't seem concerned about the budget. I watched the City Council meeting from both this year and last year where the budget was approved. Before approving the budget at both meetings the Mayor opened the floor for public comment, but no one had anything to say. No one was there.
What people do care about is traffic in Sedona. This is where it gets tricky. The Arizona Liberty PAC is tying Home Rule to this very important issue of traffic. They are suggesting that voting down Home Rule and stopping the City from spending its budget will solve our traffic problems. Is this true?
Sedona in Motion
I was not aware of this a month ago when I started all of this research, but the City has a traffic plan called Sedona in Motion. Remember, traffic reduction is one of the 6 major outcomes citizens highlighted in the Sedona Community Plan. Sedona in Motion, also called SIM, is the result of that directive from the citizens.  
This plan comes from two years of work including citizen engagement, surveys, environmental studies, design and traffic engineering studies and all the things necessary to comply with Federal and State law regarding traffic. As usual the City has done an incredible job of documenting everything they have done, you can sign up for e-mail updates about the plan to be delivered directly to your inbox, and you can learn everything you want to know here:
http://www.sedonaaz.gov/your-government/projects-plans-citywide/sedona-in-motion-transportation-master-plan
Is it a good plan? Some would say yes, others would say no. What I can tell you is that it is a somewhat flexible plan. For example, there has been a strong outcry from Sedona citizens about a component of the plan that calls for building connector roads through neighborhoods. I have been told that this aspect of the plan is no longer a priority. Residents spoke, the City listened.
There are other aspects of the plan that are currently being considered and debated and public comment is open. If you, like me, have spent plenty of time in traffic pondering the cause of your current back-up, you can download and look at the plans and drawings and see what you think. I can see how some of the proposed changes will make a difference.
Voting no on Home Rule could potentially stop the implementation of the Sedona in Motion plan because it would prohibit the City from spending the money to pay for the plan, money that is already available and in the budget. In order to see the Sedona in Motion plan move forward, it's important to vote yes on Home Rule.
So how can it be said that voting no on home rule would reduce traffic?
Now we come to the crux of the matter. I have been told that the ultimate goal of getting voters to turn down Home Rule is the defunding of the Sedona Chamber of Commerce and Tourism Bureau. Mike with the Arizona Liberty PAC told me he wants the chamber to get zero dollars from the City. He believes that there is a correlation between traffic and the destination marketing the Chamber has done over the years and he wants to put it all on hold.
Getting voters to turn down home rule and setting the number for the Permanent Base Adjustment below the actual expenditures in last year's Sedona budget is a way to force the City to cut dollars to the Chamber. But, there's no guarantee that the forced budget cuts would ultimately be implemented in that manner. The budget is in the hands of the City Manager, he will make recommendations, residents can have input, and the Council will ultimately decide.
I don't feel the strategy of ending Home Rule is the best way to accomplish the goal of reducing traffic.
Is traffic the Chamber's fault?
There are a lot of people in Sedona who are feeling really angry toward the Chamber. That's a fact. We do have traffic here in Sedona, and a lot of folks do come up from Phoenix to enjoy the Sedona experience, just like we go down to Phoenix to enjoy theirs. It just so happens there are many more of them.  
During the recession when many Sedona businesses were hurting, the Chamber started destination marketing to help area businesses by encouraging Phoenix residents to come up for overnight visits. Did this contribute to the problem? Probably. At the time businesses were struggling and the Chamber was doing its job of bringing in tourists to support the economy. Perhaps it was not the right choice. The Chamber does acknowledge the problem, and they have not done any such marketing for over a year. Nor do they plan to in the future.
Meanwhile, listening to those that aren't happy with the Chamber, I got the impression the Chamber was up to no good, that somehow, they were involved in cronyism and elicit deals.
This is a small town. We know each other. Although I've never been a Chamber member, I did volunteer as the emcee for a marketing breakfast known as Good Morning Sedona, something I did for 24 years.  I've never socialized with Chamber President/CEO Jennifer Wesselhoff,  but I introduced her speaking segment at the breakfast over the years, and I always found her to be a pleasant person.
I honestly didn't know much about what is happening at the Chamber, but if something really out of line was going on, I wanted to find out. I spent an hour and a half with Jennifer as I did research for this article. It was by far the longest exchange we've ever had. She was very forthcoming with budgets, documents, forecasts and plans. I have a huge folder full. She is also available to meet with any Sedona resident who wants to connect.  In fact, citizens are invited to an open Chamber coffee chat on the topic of your choice every Monday morning at 9:00AM. If you have questions for Jennifer, go and ask them.
The Chamber is both a Chamber, and a Tourism Bureau, with the Tourism Bureau being in charge of Destination Marketing. There is controversy about how the chamber is funded, and it's beyond the scope of this article. But I did look into how other cities do it, and there are those that fund their chambers in a similar fashion. Most notably for me was the Aspen Chamber Resort Association. It is also both a chamber and a destination marketing organization for a town with an even smaller population than ours. Their budget is comparable to the budget for the Sedona Chamber, so it seems to me to be within reason.
In recent years the chamber has changed it's focus from a Destination Marketing Organization (DMO) to a Destination Marketing and Management Organization, a (DMMO).  Sedona may not need marketing, but we do need management.  In light of that the Chamber has paired up with ASU to develop a Sedona sustainable tourism plan, which feels in alignment with the direction of our own Community Plan.  You can read about it here:
https://sedonachamber.com/sustainability-in-sedona/sustainable-tourism-finding-balance/
Do we need the services of a Destination Marketing & Management Organization?  Is their budget too high? I can't answer those questions, but I do know that most cities big and small have some version of one, and many of them receive city funding. I do feel these decisions can be handled through public hearings and through the regular budgetary process, not by ending Home Rule.
Where do we go from here?
Yes, Sedona has problems that we need to solve. The question is how. I support continuing to work with-in the system that we have. It may be a slow system. In some ways it has to be. Any action the City takes requires citizen input, public hearings, debates and meetings. A plan has to be developed; then it has to be enacted. We are not a dictatorship, that's how government works.
Implementing the recommendations of the Community Plan takes money.  The current focus of which is the traffic plan, Sedona in Motion.  If we want to address traffic in this town, I feel SIM is a well thought out, well studied starting point.  It may not please everyone, but it is a plan on the table that we can work with.
The good news is that we can all participate and our voices can be heard. We can do it together. Not everyone will get what they want, but we are a democracy and the majority will rule.
After my research, I want to keep moving forward. I don't see that limiting the City's spending power by ending Home Rule will solve our problems.
I plan to vote yes on Home Rule. And now I'm going back to my piano.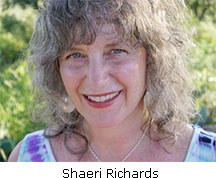 For those of you who don't know me, I am a Sedona Author, Filmmaker, improv actress, zen artist, hypnotherapist, & musician. And I love Sedona.