An Inspiring Vision for a Sedona Gateway
By David Gill
Sedona AZ (May 16, 2013) – Columbus, Indiana would be just another small Midwestern town except for the vision and cooperation of people who wanted to make Columbus the best community they could create. Public and private partnerships and community pride have earned Columbus national recognition for embracing the concept that the built environment is crucial to a quality community.  Because of the world class architecture for which the city is known, the American Institute of Architects ranks Columbus sixth in a list that includes Chicago, New York City, San Francisco, Boston, and Washington, DC, for architectural innovation and design.
Located a few miles off Interstate 65 in central Indiana, Columbus wanted to announce its presence to all interstate travelers through the creation of a remarkable and memorable, award-winning arch structure that the city fathers call their Front Door Bridge.   A second world class bridge was placed directly on their entryway to the city.  This second bridge is fully suspended and the 40 cables that support the structure are in the shape of a fan.  Unlike standard highway overpass bridges, both of these bridges are known as "drive-through" bridges, which by their very configuration leave the traveler with a favorable memory of their travel experience.
The residents of Sedona deserve the same high quality for its roadway improvements.  Arizona Department of Transportation (ADOT) has finalized its Design Concept Report and Environmental Assessment for one of our "gateway entrances", the interchange of SR179, our all American Road, and I-17.   Based on that Report, it is very likely that ADOT will rebuild the entire interchange, with new longer and wider bridges, new intersection configurations, and interchange lighting.   The broad scope of that imminent work opens a rare door of opportunity that, due to the improvements' economic life, will not come along for another fifty years.
It is with this background that eleven prominent Sedona area agencies approved and adopted a resolution asking the ADOT to schedule the interchange design and construction at the earliest possible moment.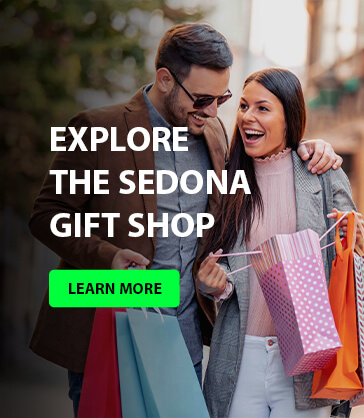 The adopting agencies include the Big Park Regional Coordinating Council, the City of Sedona, the Arizona Office of Tourism, Keep Sedona Beautiful, Sedona Chamber of Commerce, Sedona Gallery Association, Sedona Village Business Association, All American Road, Sedona Lodging Council, Sedona Verde Valley Lodging Council, Sedona Village Lodging Association and the Hilton Sedona Resort & Spa.
The Resolution, submitted to ADOT at the Public Hearing in Flagstaff on Friday, May 10, endorses the vision expressed in the body of public and agency comments provided by Sedona area residents and businesses, included as Appendix J in the Final Environmental Assessment, which comments are summarized below:
A comprehensive public involvement process with multiple design charrettes to ensure that the final design meets with community expectations and in which we have broad pride of ownership.
An experienced context sensitive design team selected by ADOT, to include an acknowledged, recognized and experienced bridge architect on the design team, to develop and submit alternative designs of the interchange for community input.
Landscaping professionals who understand the high desert vegetation and environment.
Lighting designers familiar with Dark Sky community requirements and who are familiar with architectural lighting in the field of transportation improvements, emphasizing aesthetic lighting over traditional high mast safety lighting.
A Native American design character reflective of our regional Yavapai Apache heritage.
An interchange design that a) has either a remote park and ride, or strictly discourages any vehicle parking in the vicinity of the interchange; and b) exit ramp designs that promote deceleration when leaving the interstate.
An interchange design that offers "no refuge for refuse".
Although timing is uncertain due to our current national budget debates, failure to become involved may lead to just another standard, utilitarian highway interchange.  The residents of the greater Sedona area, as caretakers today of these magnificent vistas, aspire to a higher legacy for ourselves and for those who come to visit.  We need to set our own standard for excellence, asking others to join us, to ensure that our Red Rock Country is forever dignified by a worthy and inspiring portal.