By Tommy Acosta
Sedona, AZ — Holy Mackerel Batman! While everybody talks about how being the mayor of Sedona is like being a glorified council member with the ability to direct meetings, etc., there are powers that can be allotted to the mayor that can almost be perceived as frightening.
Did you know that Sedona's mayor, can, by proclamation, declare a local emergency to exist due to fire, conflagration, flood, earthquake, explosion, war, bombing or any other natural or manmade calamity or disaster, as well in the event of the threat or occurrence of riot, rout or other acts of civil disobedience which in the mayor's opinion endanger life or property within the city?
And after the declaration of such emergency, the mayor can govern indefinitely by mandates and impose all necessary regulations to preserve the peace and order of the city, including but not limited to:
Imposition of a curfew in all or any portion of the city;
Ordering the closing of any business;
Closing to public access any public building, street or other public place;
Calling upon regular or auxiliary law enforcement agencies and organizations within or without the political subdivision for assistance.
Who would have thought the mayor could have such power, including the ability to close businesses if they believe it best to do so, without council consent or approval?
Rather than listening to promises that may or not be kept, shouldn't we be paying attention to what our future mayor would to do in an emergency without the approval of the council like the mask mandate imposed during the height of the pandemic?
This is serious business. We need to know how our future mayor would act facing any of the aforementioned emergencies.
With the economy tanking and the possibility of cities running out of food and sustenance, one can envision people heading north to find food, coming into Sedona and disrupting our way of life.
So how far would any of the mayoral candidates be willing to go?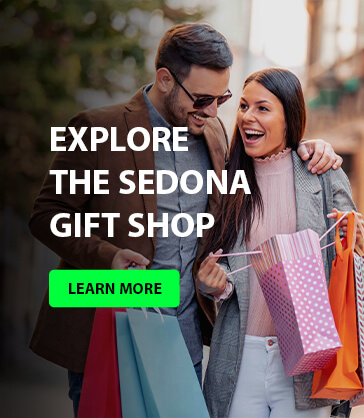 Do they have plans on how to deal with such emergencies as the sole leader and decision maker on how to handle them?
I'll bet no one has considered this yet. We need to know how "Draconian" each candidate may be willing to go. We need to understand the character of the candidates and not just the platforms they are running under.
These are the most important questions to answer.
Will they rule by proclamation without seeking council input or support? Remember, it's not the council's privilege to vote to declare a state of emergency. This is all the mayor's right and domain.
Will they consider the council, and work as a team to thwart peril?
When deciding whom to elect the people need to know how each of the candidates would act. This is the most important issue of all to consider in this coming mayoral election. Which one is the true leader?