Sedona AZ (November 21, 2012) – Everyone knows you should have a daily dose of fiber, so come on over to the Fiber Art Sedona (FAS) Open Studio Tour this Thanksgiving weekend, November 23-25th,, Friday to Sunday from 10:00am to 5:00pm in 6 different art studios in Sedona. Maps can be found in at the Visitor center in Uptown Sedona, as well as local resorts, the Sedona Art Center and online. This is not just any Open Studio. These are all professional artists who work in fiber, integrating other media into their work. The Studios are Margaret Anderson, Dee Durkee, Shirley Eichten Albrecht, Wendy Bialek, Pam Gunning, Elnajean Beyst- Martonyi and Nancy Robb Dunst.
Margaret is a quilter, who recently was one of the 10 invitees to National Art Quilts Invitational. "Margaret Anderson builds up layer upon layer to create a remarkable luminosity of color." Dorothy Twining Globus, Curator of Exhibitions, Museum of Arts & Design, New York, NY. All of her quilted works are hand painted and stitched.
In contrast to 2 this dimensional work, Dee Durkee creates 3 dimensional fabric vessels, adorned with beads, twigs, and found objects. Durkee, the Founder of Fiber Arts Sedona, also creates exceptional fabric jewelry, painted journals, artifact pins, hand dyed tissues & tags, quilted wall to mention a few items. Her studio is chalk full of artwork ranging from $8 to $800. It is always An adventure to enter her space; often you can hunt around and discover special hidden treasures.
Shirley Eichten Albrecht also creates vessels in the shape of traditional woven baskets, Gourds and wall works constructed of natural fibers. When viewing her work, you can feel her earthy connection to nature. On occasion she may add a feather, antler, beads or a piece of leather to a piece and her colors run from muted tones to bright reds and blues. Walking into her spacious studio, you see luscious kinds of natural fibers and organic found objects.
New to the group is Wendy Bialek, who is a master weaver with over 4 decades of experience in creating one-of-a-kind works of textile art for use in interior design, as well as selected wearable art projects. Her unique works have graced dozens of homes, public spaces and exhibits across the United States. Bialek's passion for creating with quality and integrity has led to what she calls "weaving with intention"—taking in the desires and personality of the client, the use of the piece and the atmospheric influence desired.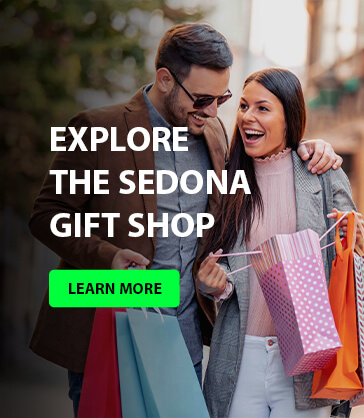 Walking into the studio of artist Pam Gunning is like entering a rich and textured painting; her creativity is woven into every fiber of her life style. In her studio she has beautiful cones of colored silk, rayon and cotton, and creates beautifully woven shawls and scarfs for personal wear. While she works on a large Swedish loom, she is surrounded by hundreds of cones of colorful threads….a rainbow of inspiration to see.
For Elnajean Beyst Martonyi, this will be her first showing. Martonyi is a fiber paper artist, who designs books, envelopes, collages and decorated eggs of great variety. Her hand pulled papers often contain a variety of recycled or natural fibers; from "junk" mail envelopes to artichoke leaves, candy wrappers to onion skins, and celery fibers to grasses, seeds and weeds, they all find a new life in her creative hands.
Sharing this temporary studio will be Nancy Robb Dunst, who is a mixed media artist, showing numerous kinds of work, from fiber mobiles, to nature works, to And some of her well known "slips". Dunst was recently accepted into United States Artists; a professional organization whose purpose it is to support and fund established artists on a national level. Entering this studio area, will be a free for all of fiber.
These are just a few of the kinds of work you will see in these studios. Although these artists are all known for particular kinds of art, you are always surprised at what you will find in the nooks and crannies of these art spaces, ie: pins, cards, mobiles, posters, models, etc. For more information contact Margaret Anderson at 203-4355 or margaret@mandersonart.com. For an on line map go to redrockbaskets.com, click on Events.