Jerome AZ (June 23, 2015) – First Saturday Jerome Art Walk celebrates the Fourth of July weekend in artistic style as galleries and studios open the doors for an evening of summertime enchantment. From the lively Old Jerome High School to Made in Jerome Pottery at the other end of town, delightful surprises abound in this artist colony high on Cleopatra Hill. Restaurants will be offering delicious fare and the charming hotels and Bed and Breakfasts will be welcoming visitors on this holiday weekend. Cool evenings at a mile high beckon guests from the steamy Arizona valleys and lovely art is as much a draw as the respite from the heat. The town shuttle provides free transportation all evening so be prepared to park and let someone else do the driving, if you choose not to walk. With 26 galleries and studios all open in this magical town, one of a kind art is everywhere. Festivities on July 4th begin at 5:00PM with doors open until at least 8:00 PM. For more information visit www.jeromeartwalk.com or call Donna @(928) 301.3004. A sampling of what is in store for the art lover follows.
Cody is back from his annual River trip through the Grand Canyon, this year taking 12 of his painting friends with him on a 10 day expedition. Stop by the Studio to see the new works that have resulted. Also Cody has been recently featured in two books, and two magazines, including a 5 page feature article in Plein Air Magazine. He will have some signed copies available, but in limited quantities so come early. Cody DeLong Studio 300 Hull Ave between Spook Hall and the Visitors Center. CodyDeLong.com
In his poem "Ulysses," Alfred Lord Tennyson wrote, "…Age has yet his honor and his toil…Some work of noble note may yet be done." From an inspired age 59 on, Roy Swenson–Yester Day's Fine Art Gallery featured artist for this Fourth of July's Art Walk–has been doing just that. Purple-heart veteran of the Vietnam War, retired business owner, and happily married father of three grown children, Swenson no longer "moonlights" in art, but professionally paints southwestern landscapes literally day and night. His realistic, larger-than-life, "self-illuminating" scenes of Lake Powell, Grand Canyon, and high desert scenery feature burgeoning clouds, water amid aridity, and invitations to walk inside each locale and turn around, which is what one will do when seeing that Swenson also creates complex metal sculptures of trains once powered by steam. Honors and sales flow from his now very collectible artwork that he produces at his studio in his Verde Valley home. Yester Day's Gallery is in the Lower Main Art District beside Zen Mountain Gallery and Gallery 527.

Flux Studios and Gallery at The Old Jerome High School is excited to announce the launching of their new Visiting Artist Program, a program that hosts visiting artists for artist residencies ranging from two weeks to three months. The Visiting Artist Program is a continuation of the popular Visiting Artist Program which Flux Studios hosted in Washington DC for the past eight years before relocating to Jerome, AZ this past fall. Philippa Whiteside is the first artist to be featured in the Visiting Artist Program in Flux Studio's new location in Jerome, AZ. She joins the studio from northeast England for a three-month artist residency.
Pippa Whiteside is an English ceramic artist combining ceramics with textile elements, specializing in sculptural porcelain forms that explore themes of femininity and beauty. While here, she intends to explore the addition of color to her work by adding colored stains to porcelain to create an array of delicate effects in her porcelain objects. Philippa Whiteside studied Art and Design at Preston College (2005-07) and went on to gain a BA Hons in Glass and Ceramics at the University of Sunderland (2007-2010). Philippa has been awarded numerous grants and featured in publications, both print and online, including Ceramic Review.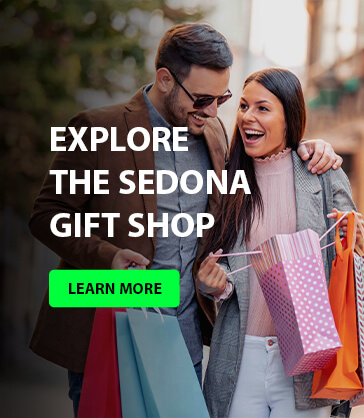 New Age Drinks will be on hiatus for the month of July while they prepare to host seven visiting artists for a special project launching at Spook Hall on the August 1st Art Walk. In the meantime consider a studio visit with New Age Drinks artist-in-residence Travis Iurato. To arrange a visit contact the gallery at info@newagedrinks.org or 928.821.4601. And make sure to follow them on Facebook, Instagram (@NewAgeDrinks), and online at www.NewAgeDrinks.org over the month of July to keep up with the project.
Pura Vida Gallery will celebrate the July 4th Art Walk with new designs by jewelry artist Barbie Levy. Barbie creates popular necklaces and earrings using sterling silver wire and colorful glass tubing – resulting in beautiful and affordable pieces resembling Frank Lloyd Wright designs. Join Pura Vida for champagne and chocolates on the evening of the July 4th Art Walk.
Arts & Independence at the Jerome Artists' Cooperative Gallery on July 4th! Throughout the year, select members of the Jerome Artists' Cooperative Gallery present new works in the featured artist room at the Gallery. Every summer, however, during the month of July, the entire membership displays new or existing work that is representative of the show's theme. With the Fourth of July falling on Jerome's First Saturday Art Walk this year, the membership voted to entitle the show, "Arts & Independence." Many of our members have come up with interesting visuals for our theme of "Arts & Independence" such as using a red, white & blue palette; an artist's interpretation of the American flag in ceramics; a batik-digital horse collage representing freedom; and our very own "in house" graphic designer displaying an amusing twist on our Forefathers signing the Declaration of Independence. Please join us as we celebrate "Arts & Independence" at the Jerome Artists' Cooperative Gallery. Art Walk Saturday, July 4 from 5-8 PM. Refreshments will be served. The show runs July 3 to July 29. Jerome Artists' Cooperative Gallery at 502 N. Main St. 928-639-4276 or info@jeromecoop.com <mailto:info@jeromecoop.com> .
Zen Mountain Gallery is featuring works of art under $100 from many of the galleries 30 plus artists for July Art Walk. This is a great opportunity to purchase a great piece of art for a great price from a local artist.
Gallery 527 continues showing new work by Rhonda Zwillinger. Her beaded weavings are fascinating mixed media creations. Ceramic artist Brandi Lee Cooper is expected to open her kiln the week before Art Walk and deliver new work from her first 4 months of her residency in Kansas. Her collectors are anticipating the July 4th event with great excitement. Abstract artist Julie Bernstein Englemann has created some new paintings that have created a buzz in the gallery. The vibrant colors and joie de vivre of this work is an exciting expression of Julie's view of the world. It is still unknown if the poets will make their yearly visit for The Stain of Politics reading that has been a tradition for 7 years. Ramona Stites also has been very prolific with new paintings that include a wonderful closeup of an agave. Come and be inspired at this lovely gallery of local artists. Art Walk is from 5 to 8pm. For more information, contact Donna at 928.301.3004.