Sedona to Have 4th Annual Women's March on January 18, 2020
Sedona AZ (January 9, 2020) – Organizers of Sedona Women's March have announced the 4th annual march for January 18, 2020, starting at 1PM.  Marchers will gather behind the Sedona Arts Center 15 Art Barn Road, in Uptown Sedona.   In a departure from past years, the march will follow an Uptown route, looping back to the Sedona Arts Center where a rally will be held on the plaza between the main gallery and the Art Barn. 
"We are thrilled to have Arizona Secretary of State Katie Hobbs scheduled to join us as keynote speaker at the rally, and that Mayor Coral Evans of Flagstaff and State Senate candidate Felicia French will be marching with us" said Ellen Ferreira, one of the event organizers.  "These women embody our march message of being involved, speaking out, and the power of community and of voting", she said. 
The Uptown location was chosen to coincide with the Sedona Arts Center's special presentation of its 31 Women Artists exhibition featuring the contemporary art of women.  The show offers homage to Peggy Guggenheim's original Exhibition by 31 Women in NYC, in 1943.  That show was intended to bring greater awareness to women artists.
"It seemed like a natural fit to combine a rally about the power of women with a show that demonstrates the impact women have had in every realm of art" said Holli Ploog, President of the Sedona Arts Center. "The Sedona Women's March brings all kinds of people together, and that is the same thing art can accomplish," said Ploog. 
The march has become an annual event following the 2016 presidential election, when marches took place in cites all across the nation and the world.
"The first march in 2017 was in response to the anti-woman, anti-immigrant, anti-tolerance climate that had developed during the 2016 presidential campaign and for the need for women to stand up, be visible, and get active.  Now, in 2020, we are facing another election and that visibility and activism is more important than ever" said Toby Friedman, who became involved with organizing the marches following the 2017 march.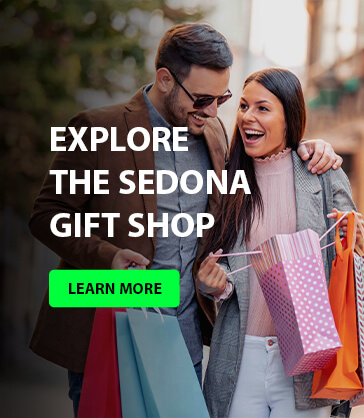 "There are so many issues that we need to address, like reuniting families that have been torn apart, climate change, improving education, and equality for all.  We march to show we are here, we care, and we are active," stated Peggy Chaikin, one of the original organizers. 
Since the original march, which was part of a national movement all around the country, there has been a surge of activism that has resulted in new organizations being formed and in a record number of women and progressive candidates running for political office at every level – and winning. 
"We are at an all time high in terms of representation, and great strides have been made in diversity among elected officials on the national and state level, but more is needed.  To have your voice heard, you need to be seated at the table," Friedman added.
The march will be immediately followed by the rally featuring Hobbs, Evans, French, music, and speakers from local organizations addressing a variety of issues, including the Equal Rights Amendment, which might be ratified this year if the Virginia State Legislature votes as expected and becomes the 38th and final state needed for the amendment to be added to the U.S. Constitution.
Voter registration information and information regarding local groups that are active on a wide variety of issues will be available. The march is open to everyone and signs will be available, although marchers are encouraged to bring their own, on the issues that are important to them.
For more information please contact womensmarchsedona@gmail.com