Local and National Favorites Headline Annual Old Town Blues Fest
Cottonwood AZ (March 27, 2013) – The best of Northern Arizona Blues musicians are coming to the Old Town Center for the Arts, in Old Town Cottonwood for The 3rd annual Old Town Blues Fest. Joe Neri of Joe Neri Music Productions, The Well Red Coyote bookstore, and William Eaton of the Old Town Center for the Arts, are pleased to announce the 3rd annual Old Town Blues Fest, to be held all day Saturday, April 6, from 2:00 to 10:00 pm, at the Old Town Center for the Arts in Cottonwood.
This year's event, attendees will see four local blues bands performing in the afternoon session and two nationally prominent bluesmen in the evening. The festival will accommodate the serious blues fans who will want to attend the whole festival, as well as those who just want to see the headliners during the evening. Attendees have a choice of purchasing an all-day pass or tickets for the evening headliners only.
The afternoon performers include the Bill Barns Trio, Don Whitcher & the Kings of the Border, the Bresnan Blues Band and Joe Neri & Blues Dawg.
Bill Barns fronts this power trio of experienced musicians and long-time Verde Valley residents. With Barns on guitar, backed by Mike Reed on bass and sax, and Ed Tortorello on drums, the Bill Barns Trio offers an exciting blend of country and urban blues.
Don Whitcher & the Kings of the Border is a band of seasoned musicians dedicated to the legacy and legends of Americana and Roots music, performing a mix of original and cover songs. Based in the Verde Valley, the band is fronted by Don Whitcher on lap steel guitar and backed by Joe Neri on guitar, Gregg Gould on bass and Wing Ryan on drums.
The Bresnan Blues band performs rock-inspired blues music with influences ranging from traditional blues, 50's rock and roll, jazz, and classic rock. The band presents orig-inal material, traditional blues classics with a fresh perspective, and blues-ified songs pulled from other genres. The Bresnan Blues Band is Dan Bresnan on guitar, Hutch Hutchinson on bass, and Gino Romeo on drums.
Blues Dawg is a contemporary electric blues band steeped in the traditions of Ameri-can blues and roots music. The band consists of Neri on guitar and vocals, Duane Ewing on sax, Hutch Hutchinson on bass and vocals, and Robert Church on drums. Its repertoire consists of both originals and covers, greatly influenced by the great blues masters of Chicago, Memphis, Texas and California.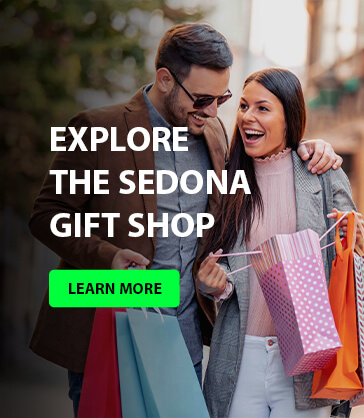 The evening headliners are Bobcat Jack (aka J.W. Everitt) and Alan James.
Bobcat Jack is the real blues deal, having honed his chops in Chicago with some of the legends of blues, including Willie Dixon, Mighty Joe Young, Luther Allison and Son Seals, as well as a close friendship with the late, great Hound Dog Taylor. A versatile performer and ardent student of American blues music, Bobcat Jack is at home performing solo or fronting a band.
Alan James is a proficient vocalist, guitarist, session player and song writer. He has performed throughout the United States and has opened for many well-known per-formers such as Joan Jett, B.T.O., Michael Bolton, Jefferson Starship and Rick Derringer. While in Chicago, he performed with many renowned blues men such as Willie (Big Eyes) Smith (Muddy Waters' drummer for 19 years) and bassist Kenny Kinsey, son of Big Daddy Kinsey. Backing Alan are Udi Cohen on bass and Tom "Doc" Glendenning on drums.
Schedule
2:00 – 2:45 pm Bill Barns Trio
3:00 – 3:45 pm Don Whitcher & the Kings of the Border
4:00 – 4:45 pm Bresnan Blues Band
5:00 – 5:45 pm Joe Neri & Blues Dawg
5:45 – 7:00 pm Dinner Break
7:00 – 7:45 pm Bobcat Jack
7:45 – 8:15 pm Mystery Guest
8:15 – 9:00 pm Alan James Band
9:00 – 10:00 pm Jam Session
The 3rd annual Old Town Blues Fest is sponsored by: Dan Bresnan, JoeNeriMusic Productions, Sedona Performing Arts Alliance, Quality Inn Cottonwood, Verde Valley Newspapers, and the Well Red Coyote Bookstore.
Old Town Center for the Arts Is located at 5th Street & Main in Old Town Cottonwood. Tickets for the Blues Fest are $23 all day tickets, and $18 evening show only, starting at 7PM. Tickets are available online at showtix4u.com. Tickets are also available in Cottonwood at: Orion Flour Gar-den Café and Jerona Java Café and in Sedona at Well Red Coyote Bookstore, and Crystal Magic. For upcoming events, visit www.oldtowncenter.org. For further information, contact Elena Bullard at 928-634-0940.