Sedona AZ (March 3, 2015) – The Sedona Arts Center's Juried Members' Show is its largest and longest-running members' exhibition—35 years and counting. This opportunity is open to any Arts Center member, whether a seasoned professional or an emerging artist. For emerging artists, this may be the first time they have submitted to be judged among their peers, making it a stepping stone toward greater professionalism.
A total of 63 artists submitted works this year and 126 pieces have been accepted into the show. Artworks are judged within their category by jurors who are selected for their expertise in one of eight categories. First, second and third prizes are given in each category, in both the emerging and professional groups, as well as selection of a single piece judged to be Best of Show. Awards will be announced at 6:00 p.m. on March 6, at the First Friday opening reception in the Arts Center's main gallery.
"This exhibition results in a dazzling variety of work and the opportunity for collectors to invest in a rising star," said Gallery Director Shirley Eichten Albrecht. 
This year the following jurors accepted the challenge to select the pieces that comprise the the 35th Annual Juried Members' Show: Judi Morgenson in ceramics; Karen Budan in drawing/colored pencil/pastel; Wayne B. Light in glass/jewelry; Cody Delong in oil/acrylic painting; Raleigh Kinney in watercolor/mixed media painting; Guy Schmickle in photography/digital art; Ken Rowe in sculpture; and Linda Goldenstein in wood/fiber/3-D mixed media. Thank you to all jurors for bringing your expertise to the exhibition.
Artists Demonstrations:
Julie Ronning Talbot (Watercolor),  Mar. 1, 8, 15, 22, 29,  1:30–4:30 p.m.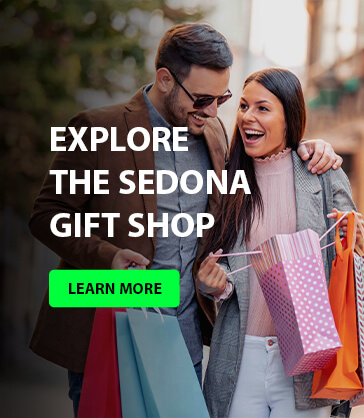 Helen Parker-Lande (Drawing),  Mar. 2, 9, 16, 17, 23, 30,  10:00 a.m.–1:30 p.m.
Judy Classen (Jewelry),  Mar. 4, 11, 18, 25 ,  10:00 a.m.–1:30 p.m.
Joan Roberts (Jewelry),  Mar. 4, 11, 18, 25,  1:30–4:30 p.m.
Mary Flaisig (Fiber),  Mar. 7, 14, 21, 28,  1:30–4:30 p.m.
Visit Sedona Arts Center first, where more than 400 artists follow their passion! Sedona Arts Center's Fine Art Gallery features a new themed exhibit each month with truly outstanding local artists. Our Fine Art Gallery is open daily from 10 a.m. to 5 p.m. with Opening Receptions every First Friday of the month from 5 to 8 p.m.  Sedona Arts Center is a 501(c) 3 nonprofit educational institution dedicated to nurturing creative discovery, learning and sharing through arts education and artistic development.
For more information call 928-282-3865 or visit SedonaArtsCenter.org.Gift certificates are also available for merchandise, courses offered through the school and gift memberships!