Sedona AZ (September 21, 2019) – Deborah Abingdon, General Manager of Sedona Airport is announcing the 2019 Sedona Airport's Family Fun Day will be held on October 5, 2019. The event will run from 9 a.m. to 3 p.m. and will be open to the public, locals and tourists to enjoy a day of community while meeting and greeting pilots who fly in and display their unique aircraft. According to Abingdon the Sedona Car Club will hold its 37th Annual Sedona Car Show with their popular competitive state-wide car show focused on classic cars and trucks. The car show runs from 10 a.m. to 2 p.m. This year's theme is celebrating the 30th year anniversary of the Mazda Miata.
A special feature of this year's Airport Day is the Young Eagles Flight program. The program is dedicated to giving youth ages 8–17 a free ride in an airplane to introduce and inspire kids in the world of aviation. EAA Chapter 856 from Flagstaff will be providing the experienced pilots and planes for flights on October 5 at Sedona Airport. Registration for flights will start at 8:30 inside the Terminal Building. Flights will start at 9 a.m. and run through the day. Children must be accompanied by a parent or guardian to sign the required forms. 
Warbird and aviation enthusiasts will get an exclusive look at one of the restored C-47 Dakota (military version of a DC3) aircraft that traveled  to Europe and back to commemorate the 75th Anniversary of D-Day and the 70th Anniversary of the Berlin Airlift. The C-47 known as "Besty's Biscuit Bomber" will fly to Sedona from  its home; in Paso Robles. In addition, Several World War II North American T-6 Texans and a T-28 Trojan will also be on display.
Besty's Biscuit is one of the most authentic World War II C-47s in airworthy condition. The Douglas C-47B Skytrain operated from every continent and participated in every major battle during World War II and was utilized in numerous roles, including hauling cargo, transporting troops, dropping paratroopers and towing gliders. 13,000 were built for the war effort. 64 are still registered to fly in the US.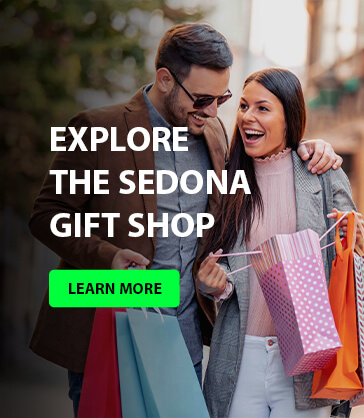 In the 75th anniversary reenactment of the D-Day invasion on June 6, Betsy flew  over Normandy Beach with historic "round parachute" paratroopers jumping into the French airspace on four separate flights from England. Over 800 C-47's participated in the invasion in1944. Betsy was not part of invasion, but was part of the European air effort, dropping paratroopers after the invasion. A video of their exploits and trip to Europe will be shown in the airport's terminal during their visit. 
One of the highlights of the 2019's Airport Family Fun Day will be the return of a B-25J Mitchell World War II bomber, the Executive Sweet which is based in Camarillo California. Executive Sweet has appeared in a dozen major films and numerous TV shows and commercials including a staring roll in the movie "Catch 22" as the Vestal Virgin. The aircraft was built in Kansas City in 1944.
John Garlinger, chief pilot for the Executive Sweet said the entire volunteer crew is excited about returning to Sedona. "We receive an unbelievable welcome from the people of Sedona," he said. "We take more people on their once-in-a-life flight in a real World War II aircraft than we do at any of our other appearances, many at communities much larger than Sedona," Garlinger stated. Rides will be for sale again this year. World War II veterans will be offered a "ride" in the B-25 as a gift from the volunteers who are escorting the aircraft to Sedona.
Sedona Airport GM Deborah Abingdon said that the airport and the Sedona Airport Authority is proud to be able to bring back Airport Day and the popular car show. She also noted the event's sponsors are paying for the cost of fuel for the B-25 and C-47 flying from California. Main sponsors include Guidance Air, Sedona Air Tours, Red Rock News and World Fuel, the fuel supplier to the airport.
Abingdon expects, in addition to the B-25J and C-47, one hundred or more classic automobiles and another 20 aircraft on display. The Sedona Fire District and other emergency service organizations will also display their emergency apparatus and vehicles. There will be several food vendors including the Civil Air Patrol serving burgers and hot dogs. The event is free to the public. Gate opens at 9 a.m. and the flag-raising by Civil Air Patrol cadets will be at 10 a.m. The Car show is from 10 a.m. to 2 p.m.