Sedona AZ (January 31, 2017) – Each year, the Sedona Fire District (SFD) recognizes its outstanding employees and community members for their efforts and impacts in increasing the overall professionalism and core values of the organization. SFD honored the 2016 award recipients at a banquet on January 28, 2017. Betty Johnson, SFD Human Resources Manager stated, "We are proud of the dedicated and professional team who work very hard each and every day. While all employees are high performers and worthy of recognition, we recognize those who were nominated by their peers. We take this one night to look back and honor the special events and people who help make Sedona Fire the great place that it is."
The process used for selecting this year's winners was employees nominated their co-workers and community members in specific categories of recognition in each area of the district; after nominations were received, an employee committee read through the nominations and developed a voting packet including nomination narratives submitted; these voting packets were then sent to the five SFD Governing Board members, who voted independently, based on the nomination information.
Distinguished Service Awards: These were given to two employees who retired in 2016 – former Finance Manager Sandi Schmidt and former-Fire Marshal Gary Johnson – recognized for their longevity with SFD. Schmidt had 30 years of service and Johnson served for 39 years – both were instrumental in the continuing success of SFD.
Administrative/Support Employee of the Year: Ambulance Billing Specialist Kris Ahern and Billing Clerk Amy Hedman received this award as employees within Administration, Community Risk Management, Telecommunications, Geographical Information Systems, or Fleet Maintenance who contributed significantly to the betterment of the entire organization. Ahern and Hedman collected revenues of $1,981,346 in ambulance billing, which was $381,346 over the projected budgeted revenue.
Community Service of the Year: This award was given to Jake Weber of Weber's IGA because he demonstrated outstanding dedication to the citizenry and community of Sedona and surrounding communities. Weber gives time and money to help community causes and, especially, helped SFD in 2016 with the 9/11 Memorial through personal and company donations of money and goods, and SFD's collection of Toys for Tots.
Outstanding Citizen Award: This award recognized and honored SFD community citizen, Wendy Tanzer, who exhibited outstanding achievement, community service, and citizenship. Wendy Tanzer was nominated by multiple SFD employees. She is a member of SFD's pension board, and served on the SFD 9/11 Memorial committee.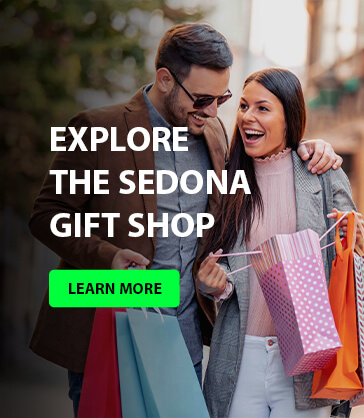 Customer Service of the Year: Firefighter Tyler Woo, Firefighter Gary Davis, and Captain Rodrigo Sanchez received this award for their work in public education on fire dangers to school children. This award is given to SFD employees who always keep the needs of the customer (internal or external) first while balancing interests of the organization. These three employees worked a total of 87 hours teaching local children in Kindergarten and 3rd grade. They covered topics such as Community Helpers, Role of Firefighters and Paramedics, and demonstrated the cardiac monitor and EMS equipment.
Unit Citation: This award was given to the C Shift Firefighter Crew at Station 4 for outstanding performance of their duties for SFD. On June 27, 2016, this crew rescued a mother and daughter hiking on the Brins Mesa Trail in Uptown when the mother fell ill with a heat-related emergency and had gone unconscious. The crew, consisting of Captain Jordan Baker, then-Engineer (now acting) Captain Jarrett Tarver, and Firefighter Millan Zorita double-timed it up the trail, while Firefighters Jessica Waltenburg and Marc Howard were flown to the patient in a DPS Ranger helicopter. The entire incident was orchestrated by Battalion Chief Jayson Coil.
Firefighter of the Year: This award is given to a non-officer who has made the most significant contribution to the District during the course of the year and the 2016 recipient is Engineer Michael Pace for his actions in a potentially tragic event on October 27, 2016. During a propane gas grill fire at Station 5, Pace was directed by his Captain Matt Fleece to extinguish the fire. Pace put out the fire single-handedly, without hesitation, saving the organization thousands of dollars in damage. Afterward, unaware that Captain Fleece had been injured, he found Fleece seriously burned in the station bays; he immediately began to assess and treat the injuries. In the hours and days after the incident, Pace continued to provide information and support for Captain Fleece's family.
Officer of the Year: This award was given to Captain Jordan Baker, an officer who made the most significant contribution to the District during the year for his dedication to training and mentoring his crew. Baker demonstrated many of the attributes of an exceptional leader trainer and set the example for what a company office should be at SFD. He ensured his subordinates were provided with an environment that allows them to excel. Additionally, he took a proactive approach to support the needs of the district by becoming qualified to act as Battalion Chief.
Fire Chief Award: This highly coveted – rarely given – award was presented to Engineer Mike Pace for his actions above and beyond the call of duty on October 27, 2016 at the Station 5 fire and rendering medical aid to Captain Fleece. This award is bestowed for only the most special of circumstances for an event or person that deserves the highest recognition from the Fire Chief for being a true example of what it means to be a Sedona Fire District first responder.