Sedona AZ (January 13, 2018) – On January 11, 2018 at approximately 7:45am, a 15-year-old male was rescued from the south aspect of Capitol Butte (aka Thunder Mountain) in Sedona by the Yavapai County Search and Rescue Team (YCSRT) Back Country Unit (BCU) aided by a DPS Ranger Helicopter.
The day prior, January 10, 2018, at approximately 9AM, the teen left home alone wearing only a small back with minimal water and food, leggings, shorts, a hooded sweater, baseball cap and running shoes.  His intentions were to summit Capitol Butte, a long time goal. Note: Capitol Butte is the most prominent landmass in the immediate vicinity just north of down town Sedona with little to no summit trails.  Once reaching the summit of the Butte, the teen became disoriented and could not find the route back down. At approximately 12:30 PM, the teen called 911 requesting help. At this time his phone was down to 1% battery life and communications with rescuers were brief before losing contact. When he called 911, his GPS coordinates were identified and he was told to remain stationary and allow rescue personnel to come to him.
At approximately 2:30 PM, the Verde Search and Rescue (VSAR) team was deployed in the area of Vultee Arch Road nearest to the teen's last known coordinates. Due to the low lying clouds and weather conditions at that time, DPS Ranger was unable to respond and assist in search efforts. After approximately 1 hour into the search, a concerned citizen called YCSO from the Andante trailhead and reported hearing a man yelling for help from the south side of Capitol Butte. A YCSO Forest Patrol Deputy arrived in this area and confirmed it was the stranded teen. The VSAR team was re-directed and the Back Country Unit (BCU) from the Yavapai County Search and Rescue Team (YCSRT) was called out to assist.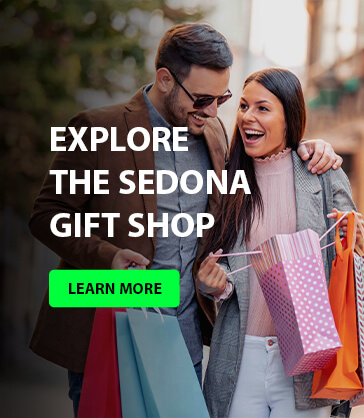 Ground personnel from both rescue teams began an attempt to reach the teen around 7 PM. After 3 hours, the weather lifted and DPS Ranger was requested as ground crews were unable to access the teen's location. During a flyover, the DPS Ranger observer indicated the teen was inaccessible by air or ground due to darkness. As a result, DPS Ranger lowered a backpack to the teen containing necessary supplies to survive the night including warm clothing, hand warmers, water and a radio. DPS Ranger then flew the search and rescue volunteers off the mountain for the night to rest for a daylight rescue. A YCSO Forest Patrol Deputy remained on scene throughout the night to maintain radio communications along with a visual observation of the teen until he could be rescued in the morning at first light.
This morning, at about 7 AM, DPS Ranger Helicopter responded back to Sedona where they were able to insert a YCSRT BCU volunteer to the teen's location and then air lift the pair to safety. This is a technique known as "short haul" and involves a long line cable attached a winch mechanism on the helicopter. The teen was returned back to the ground at the Andante trailhead unharmed, and reunited with his family.
The Forest Patrol deputy shared the following lessons learned from this incident:
NEVER HIKE ALONE!!
Never leave without telling someone where you're going, your intended route, how long you'll be gone and your expected return. 
Carry the appropriate equipment for current and expected weather and terrain.
Carry adequate communications I.E Fully charged cell phone, GPS, Radio, location transmitter.
STAY PUT ONCE YOU'RE IN TROUBLE, LOST AND/ OR HAVE CALLED FOR HELP!!