Two-day festival among the red rocks to feature 28 Arizona wineries, live music, food trucks, a plein air painting demonstration, and artisan vendors
Sedona AZ (August 16, 2021) – On September 25 – 26, 2021 the Sedona Winefest will be returning for its 12th annual celebration at the Sedona Posse Grounds Park (525 Posse Ground Rd., Sedona, Arizona 86336). The two-day wine festival will feature 28 Arizona wineries, music, food trucks, free chair massages, a Plein Air Painting demonstration on Saturday, the Sugar Thieves band live on Sunday and a variety of artisan vendors.
"Wine, art and music lovers come from across the state to join us for this weekend among the red rocks, as there is truly something for everyone to enjoy," said Sedona Winefest Founder, Sandy Moriarty. "With respect for the health of our attendees and festival staff we will be strictly adhering to the current CDC guidelines with respect to COVID-19 to ensure both a safe and enjoyable weekend for everyone."
The famous two-day festival among the Sedona red rocks, held from 11 a.m. – 5 p.m. on Saturday, September 25 and Sunday, September 26. In addition to tasting wines from 28 of the state's best wineries, this year's event ($35/person in advance or $40 at the door, which includes 6 wine tasting tickets and a commemorative glass) will also feature a Plein Air Painting demonstration from 11 a.m. – 2 p.m. on Saturday, organized by the Sedona Arts Center, food trucks, a variety of artisan vendors from across the state, and live music on Sunday from 1:30 – 4:30 p.m. The lineup will feature American roots music from The Sugar Thieves, along with a melting pot of styles including blues, jazz, country, folk, gospel and rock and roll.
Wine lovers are invited to enjoy the latest award-winning wines from 28 wineries across the state, as well as meet with some of the winemakers who will be in attendance from each of the state's wine growing regions.
Wineries that will be in attendance this year include: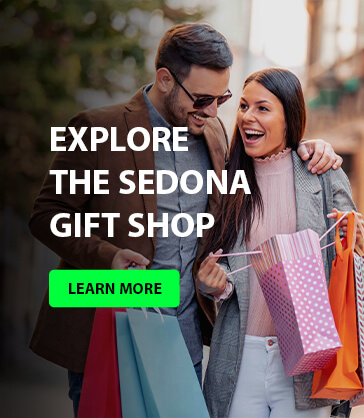 Food trucks at the festival will include Wild Stampede, Merkin Gelato Truck, Malta Joe's Baked Goods and Funky Pita.
Early bird tickets ($35/person including commemorative glass with 6 wine tasting tickets) are available for purchase at sedonawinefest.com or can be purchased at the door for $40/person per day. Non-wine drinkers will be charged a general admission fee of $10 for festival access. Kids under the age of 18, accompanied by an adult, receive free entry. Additional wine tasting tickets will also be available for purchase at the event.
For more information on the 12th Annual Sedona Winefest, visit www.sedonawinefest.com or email sedonawinefest2021@gmail.com.