Sedona AZ (November 29, 2014) – Potter's Hand Productions (PHP) announces the annual tradition of Northern Arizona's festive and most innovative Christmas experience, the 11th annual production of Pilgrimage to Bethlehem. Part of Holiday Central Sedona's events, Pilgrimage to Bethlehem is a free live performance, taking place in the outdoor courtyard at Tequa Marketplace, 7000 SR 179 in the Village of Oak Creek, Sedona 86351 on December 12, 13 & 14, 2014. This spectacular production is a multi-denominational community event.
This year is the world premiere of an original Christmas musical, The Star Became a Cross. The interactive Ancient Bethlehem Market, a hands-on event, is open from 3:00-4:30 pm, and the all new Christmas Musical is from 5:00-6:00 pm.
Valuable gifts are available in this year's drawing, at the conclusion of the evening, including a $500 Custom Footwear Gift Certificate from Earthwalkers Custom Footwear, Cottonwood; $150 Gift Certificate for a Zumba or Pilates class (winner plus 10 friends) at the Hilton Sedona Spa; $50 Decorative Cross from Arizona Custom Iron, Cottonwood; DVDs of Esther! For Such A Time As This; $75 Dinner for two at the Grille at ShadowRock, Hilton Sedona Resort and Spa; $85. "Mobius" hand-knitted designer scarf; $50 full service dog grooming OR $75 Doggie Day Stay from 4 Pawz Pet Grooming, VOC; $75 Gift Basket from Arizona Hydroponics and Organic Garden Center, Cottonwood; $25. Gift basket from Goat Milk Etc., Cottonwood; $25. Gift basket from Goat Milk Etc., Cottonwood; and two $25 Gift Certificates to Mongos Bar & Grill, Tequa (Sedona).
Free open seating is available or Reserved Seating is available online (or at-the-door as available) for a donation of $5 per seat. Please visit www.PottersHandProductions.com for more information. In addition, the DVD of Esther!, the PHP spring production, will be available for a discounted rate, at each performance of Pilgrimage to Bethlehem. This DVD is a submission in the 2015 Sedona International Film Festival.
Pilgrimage to Bethlehem is completely free to all who attend any one of the three performances. Actors, dancers and singers will mingle with the visitors, who will enjoy stepping back in time, while strolling through the outdoor Ancient Bethlehem Market. Guests will be given "shekels" (the local coinage), from which they can gain entrance to the ancient Biblical marketplace and "purchase" the many foods and wares therein. Upon entering the ancient time period of Jesus, attendees will enjoy the outdoor bazaar full of animated storytellers, exquisite craftsmen, colorful characters and fascinating shopkeepers.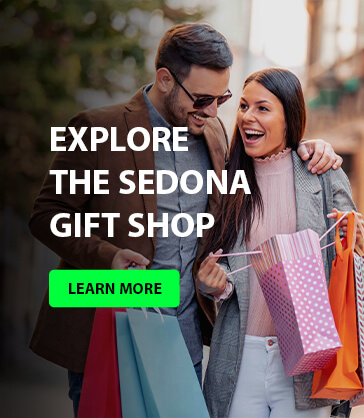 Visitors will marvel at the lavishly colorful Wisemen and their Entourage, as well as experience the appearance of the Angel to the Shepherds; be enthralled at the Inn Keepers' tales; avert the Roman Soldiers' harassment; and wonder at the humble stable which will shelter Mary, Joseph, and Baby Jesus.
At the conclusion of the Ancient Bethlehem Market, the audience will be seated outdoors for the annual Christmas Musical, which includes that most holy of moments, delivered through a live nativity celebrating the birth of the Messiah and Savior, Jesus Christ.
This year's live animals include horses, a camel (Saturday only), llamas, goats, chickens, and a donkey. Please leave all pets at home, except service animals.
Potter's Hand Productions is grateful to its financial sponsors, including the Law Offices of Joseph Montedonico, PLC (Cottonwood), Dr. Roy Daniels, DDS (Sedona), Wayside Bible Chapel (Sedona), Christ Center Wesleyan Church (Sedona), and others. Potter's Hand Productions is Sedona's Christian Community Theatre, now in its eleventh year of "Bringing God's Word to life, to encourage the faithful and reach the world for Jesus Christ."