Featuring Arizona Wines, Food, Art, Vendors and More!
Sedona AZ (September 11, 2018) – The Tenth Annual Sedona Winefest will be held on Saturday and Sunday, September 22-23, 2018, 11:00 a.m. to 5:00 p.m. at the historic Posse Grounds Park in West Sedona. Surrounded by green grass and the spectacular views of Sedona's red rocks, the event will be held in an all-weather circus-sized tent for all to enjoy.
The Winefest is designed to introduce attendees to a variety of fine wines from 20 Arizona wineries from across the state. The event includes local cuisine, art, music, a variety of vendors, and wine education seminars. In addition to tasting opportunities, wine will be for sale by the glass, bottle and case. There is no charge for parking.
The Winefest is featuring a "paint-out" on Sunday by local artists from the Sedona Arts Center, who will be painting from 12:00PM – 2:00PM to promote the SAC Plein Air Festival, which takes place in Sedona on October 13-20, 2018. Learn more at www.SedonaArtsCenter.com. The final art will be for sale upon completion of the Best of Show Judging.
Also featured both Saturday and Sunday at 1 p.m. is a short preview of jazz performances by nationally known artists Will Donato and JJ Sansaverino, who are performing at Sound Bites Grill as part of their Jazz it Up Sedona Music Festival Friday, Saturday and Sunday evenings, Sept 21 to 23. A special opening night party on Friday, Sept 21 at Sound Bites will feature a dinner buffet accompanied by local wines from Caduceus Cellars,  Chateau Tumbleweed and Alcantara Vineyards and music by the Louis Landon Jazz Trio. Information and tickets for the Music Festival and Opening Night party are available at jazzitupsedona.com.
Sedona Winefest is a two-day signature event and Fall tradition in Sedona, celebrating the burgeoning Arizona wine industry, and has grown to attract thousands of guests.  "The wine industry in Arizona has not only matured to produce award winning wines, but has experienced robust growth in recent years, to the delight and benefit of many," said Sandy Moriarty, president of Sedona Fair, Inc., the non-profit organization producing the event.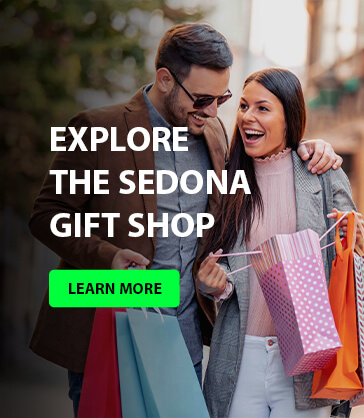 The Winefest features a selection of delicious and inviting foods to complement the wines. Throughout the tent, there are displays of goods and services from vendors including glass art, jewelry and wine barrel furniture. There is also the opportunity to win a wide variety of prizes in an hourly raffle. The Winefest is designed for both experienced and aspiring wine connoisseurs, with wine education seminars offered at no additional cost A special seminar this year will feature Andrew J Stover, CSW, named one of America's Top 40 Under 40 Tastemakers by Wine Enthusiast Magazine.
General admission tickets are available online at SedonaWinefest.com at the early bird price of $35 ($40 at door, if available). A ticket for both days is available online for $50. General admission includes an etched commemorative glass and six tasting tickets. Additional wine tasting tickets will be available on site. Online ticket sales continue through 5 PM on Friday, September 21, subject to availability.
As an encouragement to attend on Sunday which is less crowded, ticket prices are lowered to $30 if you use a promo code SUNDAY when buying the Sunday ticket online.
Sedona Winefest is made possible by the City of Sedona, Sedona Chamber of Commerce, Verve Events & Tents, and local media.  For more information on the Sedona Winefest including updated information, visit SedonaWinefest.com.