Sedona AZ (April 23, 2018) – Plant, Page, Jones, and Bonham; four names at the very top of hard rock royalty that four very talented women pay homage to… how can you go wrong? "Zepparella" as they call themselves will be performing in the Sound Bites Grill Celebrity Showroom on Thursday, May 3 from 7-9pm.
Zepparella is the All-Female Zeppelin Powerhouse. Vocalist Anna Kristina, Guitarist Gretchen Menn, Bassist Holly West, and Drummer Clementine have brought their passion for the sacred music of the greatest band in the world all over the US and Canada. Zepparella shows replicate the nuance and detail of Zeppelin's catalog while honoring the powerful improvisational journeys for which Zeppelin shows were renowned.
[soliloquy id="43644"]
Drummer Clementine is the founding member of ZEPPARELLA. From the beginning of her musical career, her goal has been to be onstage every night. The pursuit of that goal has led Clementine to constantly tour the US and Europe in projects as diverse as Bottom, AC/DShe, The House of More, The Solid, Francis Bakin, and Stars Turn Me On. She tackles the best rock drumming ever written with her own emotionally powerful style, bringing the Motown influence of the Bonham groove to the forefront. The profound musical connection established with the other band members creates the bond required to do this great music justice.
A standout in the relatively small field of female drummers, Clementine's intensely passionate performance style has made her an instant favorite of audiences throughout the United States and Europe.
It was under the tutelage of classical guitarist Phillip DeFremery, a student of Andrés Segovia, that guitarist Gretchen Menn began her path on the instrument. Playing with tireless passion and constantly seeking out new challenges, her projects are often unconventional, genre-bending expressions combining elements of classical, rock, progressive, jazz, and metal.
On influences, Gretchen has never tired of her initial inspirations including Eric Johnson, Steve Morse, Frank Zappa, and Jeff Beck. But she has loved Jimmy Pages guitar playing longer than she has played the guitar. It was through the music of Led Zeppelin that she found a gateway into music that resonated deeply with her, creating a love for guitar-oriented music, and, ultimately, the guitar.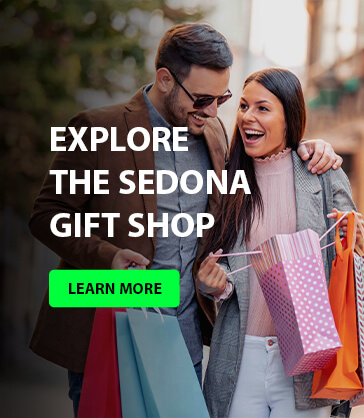 Holly West as a bassist in several Dallas based bands garnered attention for her stage presence, and striking appearance. She moved on to a power trio where her bass playing blossomed. Eventually ready for a new challenge, Holly ventured out on her own. Her hard work and incredible musical growth is on display for us on her album MOKITA. A shockingly mature song writing approach with the assist of a couple of seasoned pros on the tracks gives us one of the most promising debuts to be heard in years.
Singer Anna Kristina is a soulful, fiery, and rocking vocal powerhouse who has stepped into Zepparella's Plant spot for a second time. Anna was with the band for 5 years, became known for her performance in the bands 10 million-views. She took a 6-year hiatus, and now returns in 2018 to front the band. Her career has spanned acoustic, jazz, soul, rock, and her charisma and power delivers captivating performances every night.
About her brilliant harp playing she says: getting a chance to blow on the harmonica is an added bonus! Plant isn't just a singer he's a musician. He brings his blues background and natural percussive feel to his harmonica playing as well and I love getting lost in that. Playing the harp allows me to express on a whole different level and it's so freeing.
Now more than ever, Zepparella explores their own improvised magic within the framework of Zeppelins mighty songs! Sound Bites Grill is excited to have them perform. Doors open at 5:30pm for a 7pm show time. Tickets start at $15 depending on seating.
Sound Bites Grill is located at the Hyatt Pinon Pointe Shops in uptown Sedona. They are open for lunch and dinner daily. They offer patio dining and main restaurant dining in addition to their show room. For information, menus, reservations or tickets call 928-282-2713 or visit www.soundbitesgrill.com
When: May 3, 2018
What: Zepparella Tribute Band
Where: Sound Bites Grill Show Room 101 N Hwy 89a Sedona AZ, 86336 at Hyatt Pinon Pointe Shops Uptown Sedona. Cross Street Hwy 179
More Info: 928-282-2713 • www.soundbitesgrill.com