Sedona AZ (February 4, 2015) – Could laughter be the ultimate aphrodisiac?
Find out. Join Zenprov Comedy for the ultimate love fest of funny in "My Funny Valentine." The show starts 7:30 PM, Feb. 14 at the Mary D. Fisher Theatre in Sedona.

"Zenprov is the best comedy troupe in Arizona," said Mr. Patrick Schweiss, Executive Director of the Sedona International Film Festival. "People were laughing so hard their cheeks were hurting."
If you've never attended one of their live performances before, Zenprov Comedy is similar to the popular improvised TV show "Whose Line Is It Anyway?" The troupe performs fast-paced games and scenes created in the moment—always based on audience suggestions. Unlike sketch or standup comedy, nothing is scripted or prepared ahead of time. Best of all, it's never the same show twice. 


"The audience is half our show," said Derek Dujardin, director of the troupe. "For this Valentine's Day performance, we're going to focus a lot on love and relationships. We might interview a couple for five minutes on how they met and fell in love. Then re-play their love story as a science fiction film, a Western movie, and finally as corporate training video."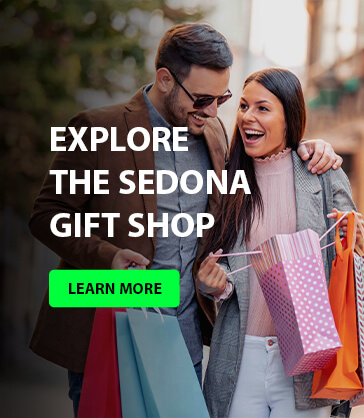 The group has added a whole new repertoire of improvise games, including "Improvised Love Poems," "Silent Movie Dubbing", and their own twisted version of the "Dating Game" that uses famous historical figures, in-animate objects, and zoo animals as contestants.
The super minds of Zenprov Comedy are Derek Dujardin, Shaeri Richards, Chris Redish, Bryan Cooperrider, Shaunn Cochran, Betty Testa, Linda Roemer and Mary Carder.


Tickets are $12 pre-sale and $15 the day of the show. This one-night-only performance is expected to sell out so please purchase tickets early. Purchase ticket online at www.zenprovcomedy.com, or in person at Crystal Magic in Sedona or Jerona Java Café in Cottonwood. 


The Mary D. Fisher Theater is located across the street from Harkin's Movie Theater on 2030 St. Rt. 89A. Doors open at 7:00 PM. Shows are family friendly (rated PG-13) and run approximately 90 minutes. Visit www.ZenprovComedy.com to learn more.