Sedona, AZ (october 16, 2014 )- YOUR EYES ARE YOUR WINDOWS TO THE WORLD, just published as an e-book, is a unique photography and educational book for young people anywhere around the globe, who want to improve their own lives.
Sedona, Arizona resident Beverly Copen states: "I believe that this little book with photographs and words and thoughts about life can make a difference in the lives of teens – in the United States and around the world. I created it a few years ago, and have had rave reviews from educators in schools and organizations that work diligently with young people after school. I don't believe there is anything like it."
Praise for YOUR EYES:
(1) "Beverly Copen is a true visionary. Whatever she touches becomes professional, important and deserving to be recognized." Carole Hyatt, best- selling author.
(2) "This remarkable little book is a visually stunning, thought- provoking educational tool for pre-teens and teens who are living in a world of intersecting cultures, global markets, social media and world-wide communications." Jack Watson, former White House Chief of Staff under President Jimmy Carter, and chair of the National Portrait Gallery Commission,
(3) "YOUR EYES is an innovative and creative book which provides a rich medium for students of all ages to explore themselves in relationship to others in the world. Ms. Copen asks all of us to open our eyes and mind to explore other cultures, to uncover our dreams and believe in ourselves by understanding our choices. As an educational leader in this era of internationalization, I endorse this book heartily for all educators seeking to globalize their curriculum and help their students become global citizens." Dr. Rosemary Papa, is the Del and Jewell Lewis Endowed Chair and professor, Educational Leadership, Northern Arizona University.
Copen adds, "I believe an introduction of an 11 minute video is valuable and the DVD is now available to buy. It can set-the-stage for this unique learning process in the book." The title of the video / DVD is 'Expanding Your Horizons'. The video was created recently and shown during her one -month solo art exhibit at the Phoenix based Herberger Theater Center Art Gallery.
Beverly Kievman Copen has lived overseas, worked and travelled in many countries, always with camera in hand. During the past 25-plus years she has discovered a deeper understanding of diversity and the importance of respecting people and their cultures. Already a published author of 3 books and a professional photographer, in this phase of her life she is, and has been, committed to using her photographic global images and love of writing to help educate young people, particularly teenagers, about how people live, work and play in different parts of the world.
While living in her hometown of Atlanta, Georgia, Copen was invited by a good friend, Dr. Sonya Roca, the founder and chancellor of Universidad Del Pacifico in Ecuador, to create a photographic book with a teacher's guide lesson plan for young people in her country. Dr. Roca said that she cannot change the minds of the adults in her university, but if she can reach the young people in Ecuador, then there is hope that her country will change for the better.
A year later, that book (the original version and lesson plan), "YOUR EYES ARE YOUR WINDOWS TO THE WORLD", was translated into Spanish, approved by the Ministry of Education, and made ready for publishing and distribution. Then a small "blip" occurred. The President of Ecuador and all of the Ministers were ousted in a coup. It is now several years later, and this revised and expanded book has just been published. Recently, I invited Dr. Roca to review the revised YOUR EYES book, and offer her thoughts. I could not say it any better:
                "The photographic world built by Beverly Copen is a tool to educate in values, understand the differences and similarities from one culture to another. It's an incentive for young people's interminable questions with regards to how other people live, and for adults to research these cultures in more depth. This leads the reader to an understanding of the different ways in which people around the world live; and thus to respect how people express joy, pain, sadness, anger, or religious beliefs and practices. To educate with a new mentality that is more open to equality of human beings, with respect to values, religions, traditions, ethnicity of each person is the only way to build world peace."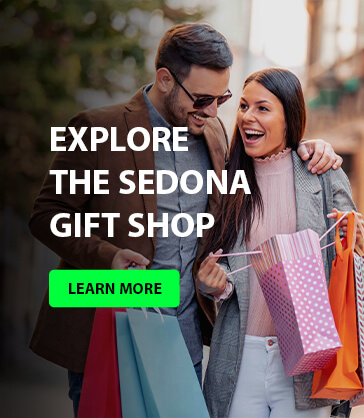 YOUR EYES is now available as an ebook through all major vendors including www.rowman.com and www.amazon.com. The book can also be previewed at Amazon.com. The book, including an extensive Teachers Guide and
Lesson Plan, is 103 pages.Rowman & Littlefield is one of the largest and fastest growing independent publishers and distributors in North America. Their distribution system for educational books is worldwide. R&L is now working with Copen to reach additional charter and other innovative, independent schools, parents who home study children, as well as local and national organizations that provide programs for after school activities – such Boys & Girls Clubs and Scouts, and for mentoring programs such as Big Brothers Big Sisters. Copen is now exploring the idea of focus groups of teens that could be held at local facilities, such as libraries; especially for those who do not have a computer or tablet at home. It is an ideal gift for parents or grandparents to buy for their grandchildren – regardless of age.
Author: Beverly Kievman Copen
Publisher: Rowman & Littlefield (www.roman.com)
For more information contact:
Beverly Kievman Copen / www.beverlycopen.com / beverlycopen@gmail.com
Rowman & Littlefield / www.rowman.com / 800-462-6420