CH'ÍHOOTSOOÍ, DINÉTAH, WINDOW ROCK, NAVAJO NATION – Yee Ha'ólníi Doo congratulates former Executive Director Ethel Branch on her appointment to the position of Navajo Nation Attorney General.
Branch was appointed as Navajo Nation Attorney General by Navajo Nation President Buu Nygren effective Tuesday, January 10 at 12 p.m.
As Executive Director of Yee Ha'ólníi Doo, Branch organized a team of indigenous matriarchs to provide relief to Navajo and Hopi communities during the COVID-19 pandemic starting in March 2020. The organization was successful in launching a GoFundMe account that became a top 5 grossing campaign on the platform for 2020. Under Branch's leadership the organization has dedicated over $12M in funds to direct relief for the Navajo and Hopi nations during the worst phases of the pandemic.
Yee Ha'ólníi Doo DBA the Navajo & Hopi Families COVID-19 Relief Fund has distributed over 10 million masks to the Navajo and Hopi people and served over 500,000 elderly, immunocompromised, and vulnerable Navajo and Hopi people. The organization has trained over 30 teams that included a network of almost 1,300 Navajo and Hopi volunteers.
Branch partnered with Made to Save to implement a vaccination campaign that reached over 807,000 Navajo and Hopi people. She worked with grassroots NGOs to provide firewood to the elderly, prioritized Native American vendors for purchase and distribution of food and PPE resources, and worked with regional tribal leadership to provide direct relief to Navajo chapters and Hopi villages.
Her work has been recognized by tribal, state, and federal leaders. Branch was recognized as one of the seven unsung heroes of the pandemic by Bill Gates.
In June 2021, the Phoenix Indian Center named her Woman of the Year. In May of 2022, the Chinle Chapter honored Branch and the Relief Fund with an appreciation dinner for partnering with the Chapter in relief efforts.
Branch's foresight in assessing the needs of tribal communities to thrive and succeed beyond the pandemic has included the development of community centers across the Navajo Nation.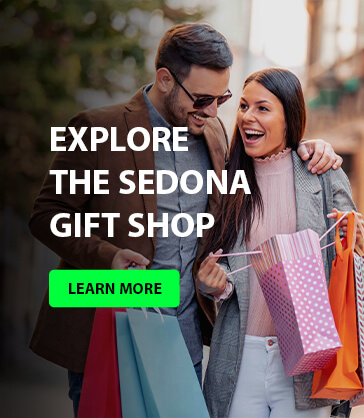 The Relief Fund launched its inaugural Tsé Bii' Ndzisgai Community Center in Monument Valley, Utah, in August 2021. The Center provides resources like a business center, library, conference room, and access to Starlink broadband for free to local community members. In its first year of operation, the Center provided these resources to over 1700 community members.
In January 2023, the Relief Fund launched its second community center, the Tooh Haltsooi Community Center in Sheep Springs, N.M.
"We want to help leverage the talent of our people by giving them the tools they need to succeed," Branch said. "It's about promoting small business entrepreneurship, social entrepreneurship, and providing our own people at the grassroots level with the tools and training they need to create the change they want to see in our communities, economically and socially."
These community centers are a step toward pandemic proofing tribal communities against the vulnerability that the Navajo and Hopi communities experienced during the COVID-19 pandemic.
Branch eased her transition to Attorney General by planning for interim leadership to provide continuity in programming, prioritization of the organization mission, and steady progress on current initiatives.
Former Yee Ha'ólníi Doo Direct Relief Program Manager Mary Francis has been named Interim Executive Director.
"This journey I've undertaken to better the lives of the Navajo People will continue as I enter into the position of Navajo Nation Attorney General," Branch said. "It's with great honor that I've accepted this position and I look forward to all the positive change that I'll bring to the Nation and the Navajo People in this capacity."
The staff of Yee Ha'ólníi Doo congratulates former Executive Director Ethel Branch as she enters into this new position that will serve the betterment of our Navajo People.