Prescott AZ (October 15, 2020) – Typically, the No Shave Campaign is utilized by public safety agencies around the country during the month of November with a goal to raise money for local charities. For the past few years, Sheriff Mascher has permitted the No Shave campaign to take place over several months towards the end of each year. This allows employees at the Sheriff's Office to 'No Shave' longer while increasing overall charitable donations. 
This year, on behalf of YCSO employees, the staff was pleased to select the Yavapai Regional Medical Center (YRMC) Foundation representing the YRMC BreastCare Center to receive $2500. This amount represents one month of contributions by employees with the timing of donations coordinated during October, Breast Cancer Awareness Month. 
On October 13, 2020, YRMC Staff was present to accept the check from Sheriff Mascher.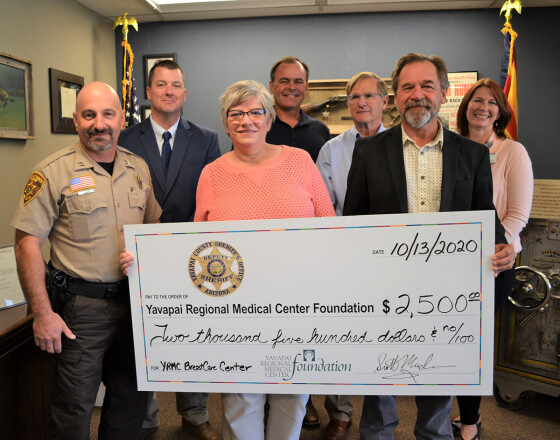 The YRMC BreastCare Center is located on the hospital's east campus in Prescott Valley. In addition to providing mammogram services for uninsured and underinsured members of the community, funds raised aid the YRMC BreastCare Center which offers essential health support with food, transportation, wigs and cleaning services to financially vulnerable patients undergoing treatment. The time during the recovery from breast cancer treatment is when patients are most vulnerable, and the needs are great.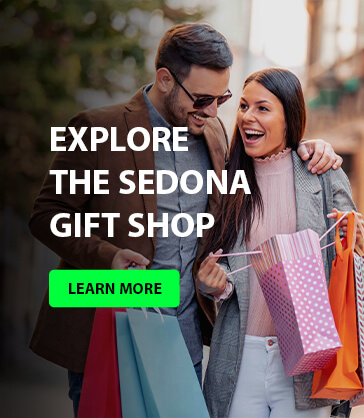 The YRMC BreastCare Center's multidisciplinary team of physicians, nurses, imaging professionals and volunteers continue to lead the way in providing comprehensive and coordinated breast care in a compassionate and supportive environment.   
For more details on the BreastCare center, click on this link: https://www.yrmc.org/services/breastcare-center?csrt=17030130243167191469
Please note: A few facts and stats regarding breast cancer for consideration-
1 in 8 women in the U.S. will be diagnosed with breast cancer.
Yavapai County has historically experienced a highest breast cancer diagnosis rate than any other county in Arizona.
Mammograms can help reduce the number of deaths from breast cancer by 30-40% among women 40-70.
Previously the reported breast cancer mortality rate was 24.5 per 100,000 population for Yavapai County in 2008, compared to 20.8 per 100,000 in Arizona.  A more recent analysis by the National Institute of Health and the National Cancer Institute found the rate at 21.0 per 100,000 population, a significant improvement over the prior period.