Cottonwood AZ (February 7, 2012) – Just last month the owners of Olsen's Grain were recognized as "Citizens of the Year" by Yavapai County Sheriff Scott Mascher. The Sheriff wanted to acknowledge Olsen's Grain for their continued donation of dog food to the YCSO K9 teams. The presentation, which took place at YCSO's Prescott headquarters on January 25th, was part of the annual agency awards ceremony.
In support of the recognition, K9 team supervisor Sgt. Jeff Jaeger wrote the following:
"Olsen's Grain has been donating food to not only the Yavapai County Sheriff's Office K9 Unit, but to all the law enforcement K9 units in Yavapai and Coconino County. This very generous contribution has continued for at least 10 years and costs about $30,000 annually.
Recently, I had the pleasure of delivering photographs of our four K9 handlers and their partners to all four Olsen's Grain stores in Yavapai County. I was extremely impressed with the appreciation shown by both managers and employees. The K9 deputies are constantly telling me how they are always welcomed into the stores and can't thank the Olsen's Grain staff enough for the continued courtesy.
On September 24, 2011, I experienced the Arizona Equifest held at the Prescott Rodeo Grounds. Olsen's Grain hosts the event and has invited all the law enforcement K9 units in Yavapai and Coconino County each year to provide K9 demonstrations. I was again impressed with the appreciation shown and the courtesy given by the Olsen family and their employees.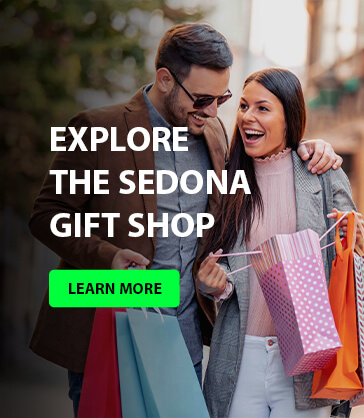 The Olsen's Grain family is a permanent part of the Yavapai County community and on behalf of the K9 team, we will be forever grateful for their contributions."
Sheriff Mascher presented certificates and plaques to representatives of each store and again thanked the family for their invaluable support of the YCSO K9 team.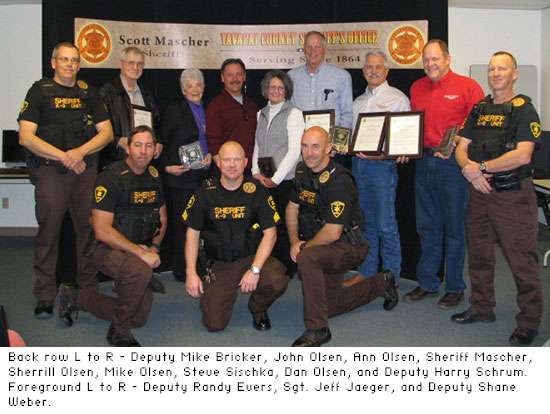 Citizens can contact the Yavapai County Sheriff's Office with information or questions at 928-771-3260