Prescott AZ (January 10, 2021) – UPDATE – On Wednesday, January 6, 2021, Brian Aurelio was stopped by detectives with the Arizona Department of Public Safety's Vehicle Theft Task Force in the area of 29th Avenue and Dunlap while driving a stolen 2020 Ford F-350 pickup. The truck was stolen during a commercial burglary of an Enterprise Rental Business in the area.  This truck was one of three trucks taken during the burglary.  Still outstanding are a white 2020 Ford F-550 with Arizona plate of CM18394, and the other was a white 2020 Ford F-350 with Arizona plate of CH98500. 
Remember Aurelio was wanted on several warrants for Burglary, Grand Theft, Resisting arrest, and many more.  He has charges pending for Kidnapping, Endangerment, and Resisting Arrest in Yavapai County, not to mention additional charges for this most recent incident. 
Aurelio is currently incarcerated in the Maricopa County Jail.  A great job by our partners in Law Enforcement with the Arizona Department of Public Safety.  
It is possible the outstanding vehicles could be in either Maricopa or Yavapai counties.  If anyone has any information on the two outstanding vehicles, they are encouraged to call Silent Witness at 1-800-343-tips (8477) in Maricopa County or 1-800-932-3232 (or yavapaisw.com) if the information is for Yavapai County. 
###
Prescott AZ (January 3, 2021) – It's day 3 of Yavapai Silent Witness' CATCH 22 program.  Today Yavapai County Law Enforcement is asking for your help in locating 47-year-old Brian Aurelio.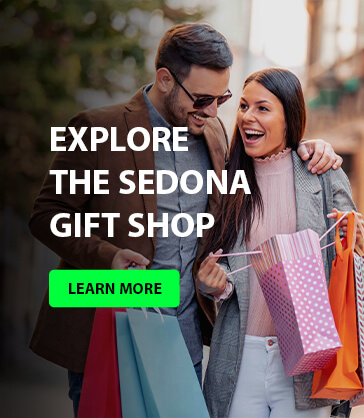 On September 23, 2020, around 8 AM, deputies went to a home in the 27000 block of E. Grandview, Congress, regarding a suspect vehicle spotted that was involved in an ongoing trespassing/vehicle theft case. As deputies approached the home, they saw 47-year-old Brian Aurelio look at them and run. Aurelio exited the home by smashing through a closed windowpane and apparently injuring himself evident by a pool of blood nearby. The deputies saw Aurelio jump a fence and enter a travel trailer parked on the property. As deputies neared the trailer, they heard a woman yell, "He's got a gun." Aurelio told the deputies he was not going to jail and intended to kill himself. As deputies attempted to converse with Aurelio, he came out of the trailer holding the woman around the neck as a hostage and indicating he was armed. Aurelio was able to access a quad vehicle parked nearby and took off with the woman as his passenger. 
With the help of air support from a DPS Ranger crew, an extensive search for Aurelio continued throughout the day.   Although he was not located, the woman he left with was found by Wickenburg Police Officers just before 3:30PM on Highway 93 at Scenic Loop Road. She told officers she had convinced Aurelio to let her go and was unharmed otherwise. 
 A short time later, the quad was located about a mile in from Highway 93 on Scenic Loop Road. It had been abandoned and Aurelio was not found. 
As a result, Aurelio has several charges pending to include Kidnapping, Endangerment and Resisting Arrest. There are additional charges for Aurelio in unrelated cases which include 3 counts of Burglary, Possession of Stolen Property, and 2 counts of Vehicle Theft.  
Aurelio is also wanted on a myriad of other warrants to include, a fully extraditable no bond warrant out of Idaho for resisting/obstructing, Carrying a Concealed Weapon, Escape, 2 Counts of Burglary, and Grand Theft;  A Warrant out of Coconino County for Burglary with a $5,125 Bond;  A warrant out of Mohave County for Interference with Criminal Proceedings; A warrant out of Pinal County for Driving Under the Influence of Drugs; Finally, two warrants out of Maricopa County for Larceny and a Probation Violation.  Aurelio is known to abuse drugs and to be an escape risk.  
Aurelio is described as a white male 5' 06" tall, 175 pounds, with Gray hair and Green eyes. His most recent address is on 136th Lane in Peoria, AZ.  He may have a substantial scar on his left arm from the above incident.  Aurelio may be armed.  
Due to the seriousness and pattern of his criminal activity, a reward of up to $650 is being offered for information leading to Aurelio's arrest.  To earn the reward, you must call Yavapai Silent Witness at 1-800-932-3232 or submit a tip at www.yavapaisw.com.  All tips are anonymous.  You never have to give your name.