Sheriffs Experts Agree: Ballastic Evidence Links Two Murders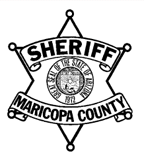 Phoenix AZ (January 10, 2012) – Maricopa County Sheriff Joe Arpaio said today that weapons experts from his office confirm that the murder of one of his veteran deputies and the murder of a couple in Sedona last week were likely committed by the same man using the same weapon.
In a press conference this morning along with Yavapai County Sheriff Scott Mascher, Arpaio said ballistic experts from his office confirm, after a careful and scientific analysis, that the cartridges taken from both crime scenes are a match.
"We have two murders within days of each other – within relatively close proximity to one another and both involving a high powered rifle," Arpaio says. "We believed from the outset, these killings were somehow likely connected."
The suspect in both slayings is Drew Ryan Maras, 30 years old, who was killed by return fire by two Maricopa County Sheriffs deputies early Sunday morning in Anthem.
Deputies were responding to a routine burglary call around 4am Sunday at a medical office in the north valley suburb of Anthem. When deputies arrived, they found a solitary van parked in the parking lot
Deputies pulled up next to the van in a marked patrol car with emergency lights engaged. Deputy Coleman then tapped on the van to rouse its sleeping occupant when suddenly the suspect sat up, opened the van slider door and immediately fired upon the deputy.
Two other deputies rushed to his aid and returned fire, killing the suspect.
Deputy Coleman was taken to John C. Lincoln hospital where he died shortly after arrival.
Investigation of the scene indicates that the suspect, Maras, fired 29 rounds, two of which hit and killed the deputy. Sheriffs deputies returned 41 rounds, killing the suspect.
An initial criminal investigation into the suspect indicates that Maras had no serious criminal violations in his past, only minor infractions. According to detectives who spoke to the suspects father in Chicago, Maras was a Marine Corps reserve, showed no signs of PTSD, may have been depressed but had barely contacted his family during the 18 months Maras lived in the Phoenix area, the father said.
Maras had a part time job which he lost recently, according to his father, and was living in the van going from camp site to camp site with his pit bull mix dog as his only companion.
This is the first Maricopa County Sheriffs deputy to be shot and killed in the line of duty since 1995. But nationwide, says Arpaio, police killings appear to be on the rise citing a 15% increase last year.
"We are ten days into January and already there have been three incidents around the nation where law enforcement officers have been shot and killed, including our own deputy," Arpaio said.
"It is fortunate, considering the weapon Maras used and the amount of ammunition he had, that we didnt lose all three deputies who responded to the scene."
The Yavapai County Sheriff's Office is encouraging anyone to call [928.771.3260] who might have seen this vehicle in the Sedona area around the time of the homicides – January 5 and 6. The vehicle is a 1998 Toyota Sienna mini-van, color similar to campaign, with Illinois license plates. This information may help YCSO establish a timeline for the suspect's activity in the Sedona area and contacts, if any, he might have had had. An AR-15 style rifle was recovered from the scene in Anthem.
Yavapai County Sheriff Mascher sincerely appreciates the large volume of calls received from members of the public who supplied leads to investigators following the discovery of the victim's bodies on the morning of January6, 2012. Investigators did locate the white truck originally broadcast as a possible suspect vehicle. The vehicle owner had been present in the area but was cleared of any involvement.
###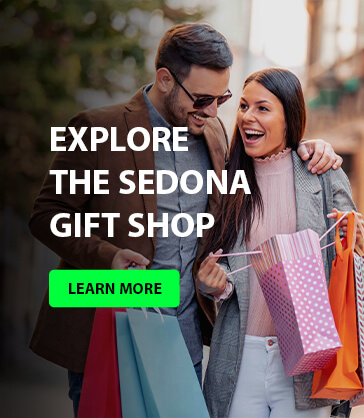 Sedona AZ (January 8, 2012) – UPDATE – Yavapai County Sheriff's Office detectives are enroute to meet with MCSO detectives in Anthem, Arizona, where a MSCO deputy was killed today during a burglary investigation. YCSO detectives will be requesting a comparison of ballistic evidence from the Sedona crime scene with evidence recovered during MCSO's ongoing investigation in Anthem. YCSO expects to have results sometime tomorrow. The suspect in the MSCO shooting was killed.
###
(January 8, 2012) – UPDATE – The victims have been identified as James Johnson, 63, from Jaffrey, New Hampshire, and Carol Raynsford, 63, from Nelson, New Hampshire.
Further details regarding the possible suspect truck — 1998 TO 2002 white Dodge or Chevy 1/2 ton truck with older white camper shell and faded white paint — has red ribbons hanging from rear view mirror. Use all cautions if vehicle is located as­ occupants are likely armed and dangerous. *****THIS DOES NOT PRECLUDE OTHER VEHICLES WHICH MAY BE INVOLVED IN THIS INCIDENT *****
###
January 7, 2012 – UPDATE – Detectives are releasing the following information – The caliber of rounds fired has been determined as .223 based on shell casings recovered at the scene. These rounds can be used in the firearms pictured below, including others which are not shown. If you have seen someone in possession of such a weapon exhibiting suspicious tendencies and associate those circumstances with actions related to this incident, please contact YCSO at 928-771-3260 or Yavapai Silent Witness at 1800-932-3232. A $1000 reward is being offered for any tip via Silent Witness resulting in an arrest. You can also email the Sheriff's Office directly at web.sheriff@co.yavapai.az.us.
YCSO has received numerous calls since media broadcasts began yesterday and we appreciate the leads provided by this information. Several callers reported seeing a pick-up truck, possibly white or gray, in the immediate area prior to the homicides being discovered. This does not preclude other vehicle types that might be associated with the homicides. Please continue to report suspect and suspect vehicle information if known.
Detectives would also like to locate persons associated with two different vehicles seen parked in proximity to the Subaru on the evening of January 5th and encourage them to call YCSO immediately.
The victims' vehicle is shown as reference for those who may recall seeing it parked in the scenic 89A pullout or other surrounding areas. The vehicle displayed New Hampshire license plates. Both victims are from New Hampshire. Detectives are not yet releasing names as there has been difficulty locating family members.
###
(January 7, 2012) – UPDATE – The bodies found in the vehicle were that of an adult male and female and both had succumbed to gunshot wounds. Deputies recovered shell casings and other evidence indicating one or more suspects had fired from outside of the red Subaru, striking both victims who were seated in the vehicle. Detectives are still in the process of confirming the identities of the victims and locating family members. The Subaru displayed out of state plates and was parked in a turnout area adjacent to the 89A, about 10 miles southwest of Sedona.
Because of media reports, YCSO has received numerous calls from people who were in the area recently. This information is necessary as detectives attempt to define a timeline of events leading to the homicides. Again, if anyone has information that could assist detectives regarding the victims and their red Subaru, or if someone recalls any suspicious activity in this area, please call YCSO immediately.
The bodies were removed for transportation to the medical examiner earlier this evening. Detectives have not established a motive for the homicides.
Updates will be provided as soon as available.
###
PRELIMINARY INFORMATION – Just before 11:30 AM [January 6, 2012], Yavapai County Sheriff's Office deputies were called to an area of Highway 89A at mile post 364, outside of Sedona. Deputies discovered 2 bodies inside a red Subaru sedan parked at the scenic overlook. The initial investigation indicates both persons were victims of a homicide at the location.
YCSO detectives are on scene and requesting contact from anyone who was in this area recently to immediately call the Sheriff's Office at 928-771-3260. Even if you think the information may not be significant, we encourage you to call and share what you know. You can also report information anonymously to Yavapai Silent Witness at 1800-932-3232.