Prescott AZ (May 1, 2020) – Dennis Garvey published the book, "Sex, Drugs and Growing Old: A Boomer's Guide to Aging" in 2014, but he's been helping people unlock and eradicate the limitations of aging on the mind and body for decades.
Having practiced what he preached, the longtime dean of Yavapai College Lifelong Learning division is now ready to do precisely what he has told countless others to do when they first retire. Nothing.
"We're so busy doing and relating at work and having responsibilities, sometimes we lose sight of who we actually are outside the work environment. "So I tell people to take three months to check in with themselves."
Check-in time is nigh for Dennis. His 18-year watch at YC, preceded by years of service as a gerontologist, healthcare administrator, teacher and consultant, ends May 1. He's ready for the initial down time he has long recommended.
"I'm going to take a little break, get some perspective, relax a little and figure out what's best to do," he said, adding, "I'm going to do more learning about living, about myself and other people and communicating."
Down the road, the aging guru envisions performing with his band, The Remedy, continuing to "peddle" his book and public speaking engagements, all of which will afford him the opportunity to spread his aging gospel with his trademark wit and humor.
Also on the horizon are annual extended visits to the northeast, where his daughter, Maggie, a regional director for the National Corporation for Community Service, has settled; his YC alumnus son John's pending graduation from Arizona State University as a software engineer; and treks to his former stomping grounds – Cape Cod.
Having discerned a disinterest in books and ideas among co-workers at his Westboro, Mass., hometown hockey rink, it was at Cape Cod Community College that Dennis launched into higher education —  and matrimony – when he fell in love with, Gerry, his math tutor. "Math has never been one of my great skills," he quipped.
Dennis transferred from Cape Cod CC to Clark University in Worcester, Mass., where he studied psychology, philosophy and education. From there, he crossed the country to study gerontology and social work en route to a master's degree at San Diego State University.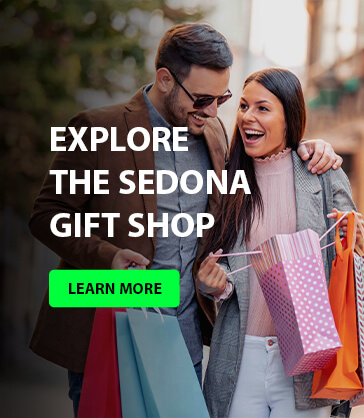 The Garveys returned to the Northeast to raise their family and use their skills to help people, Dennis primarily as a gerontologist and Gerry in service to victims of domestic violence. Later, while Dennis was traveling the country training corporate citizens for retirement, his brother, Dan, then president of Prescott College, dangled a potential consulting job at Yavapai College.
After more than a few consultations regarding a program focused on aging, Dennis was moving his family to Prescott and directing YC's new "Center for Successful Aging." The Center evolved into what is now the Lifelong Learning Division encompassing YC's community education program and the Osher Lifelong Learning Institute, or OLLI. Combined, the programs serve about 4,300 students annually.
Looking back, Dennis isn't surprised at the pace or length of his college service. "I never stayed more than five years anywhere before. There was so much to do [at YC] and I had so much fun doing it that it was worth staying around," he said.
Dennis counts among his crowning career achievements securing more than $2.3 million in grants for OLLI. He recalls shedding a few tears over the news of the first $1 million grant he had worked hard for, building relationships with foundation officials who were used to dealing with and funding OLLI programs at universities. He also expressed pride in the relationship building that followed program changes at the YC Sedona Center a few years ago that had community residents looking for answers.
He credits the lifelong learning team at YC as the daily force behind the classes and activities enriching all ages. He said he intended to thank "everybody who made this go" during his virtual retirement party.  "If I can do that without crying I'd be thrilled," he said.
One of his longtime team members, Nancy Ostapuk, remember hearing Dennis laugh at an employee event and thinking, "What a great laugh. Who is this guy?" That guy became her boss in 2012, first as his assistant and later when she became program coordinator for Community Education and EDventures.
"Dennis' thoughtful guidance and leadership style are the foundation of my success," Nancy said. She added, "successful aging reflects a love of learning and enjoying the ride every day. Dennis brought his ideals to Yavapai College and the whole county, and we are all the better for it."
When his last day at YC dawns, Dennis said he will most miss his colleagues in lifelong learning and the rest of the "collegial" YC family. Beyond them, he said, "It's hard to know what you're going to miss till you miss it. I'll probably miss being part of something bigger than myself. But that doesn't mean I won't be able to find it again."