Clarkdale AZ (May 12, 2020) – With all the pomp and circumstance possible, Yavapai College leaders, faculty and student speakers put the 2020 graduating class on a pedestal of perseverance during the college's first-ever virtual commencement ceremony May 9.
"What could be grittier than working toward your degree or certificate during  a global pandemic?" YC Faculty Senate President Jennifer Jacobson posed in remarks recorded on the stage of the YC Performing Arts Center.
Jacobson, a sociology professor, noted the 1,470 men and women comprising the 2020 graduating class were denied not only an in-person celebration but many of the intangibles that generations of previous graduates enjoyed. "All the things that saved me during college were taken away from you," she said, citing in-person study groups, face-to-face tutoring or a hug from a classmate following a challenging exam. "Whatever is up next, you've got this. There will never be another YC graduating class like yours. You are the grittiest Roughriders ever and the YC faculty wishes you the best."
YC ceased in-person classes in mid-March amid the COVID-19 pandemic, transitioning a majority of classes and all student services like tutoring online. A traditional, in-person commencement also was a casualty of the Coronavirus. The recorded commencement, the college's 50th, incorporates traditional bagpipe and choral music, a National Anthem performance by soprano Jo Westling and student speeches on a YCPAC stage decorated with academic regalia. Ruff, YC's mascot, is not only the ceremony's sole audience member, he accepts degrees and certificates on behalf of graduates from YC Governing Board Chair Deb McCasland. The virtual commencement is available to view anytime at www.yc.edu/commencement2020. A downloadable commencement program listing the names of all graduates also is posted on the commencement page of the website.  
The "upending" of the final leg of 2020 graduate journeys colored student speaker Kenneth Froessel's commencement remarks. The Verde Valley Campus associate-degree earner asserted that the changes wrought by the pandemic compounded the obstacles many students already were facing, such as parenting, working or caregiving.  "Today I honor all of you and what it took to arrive at this very moment. It should be no less admirable and exciting to celebrate your achievement from a distance."
A self-described "late bloomer" who decided later in life to pursue his dream of becoming a therapist, Froessel said returning to school gave him a renewed sense of purpose. He thanked YC faculty and staff for their encouragement and fellow students for their inspiration. "… Just knowing you were here showing up every day, your desire to succeed, your commitment  has strengthened my resolve to cross the finish line. It has been an honor to journey with all of you."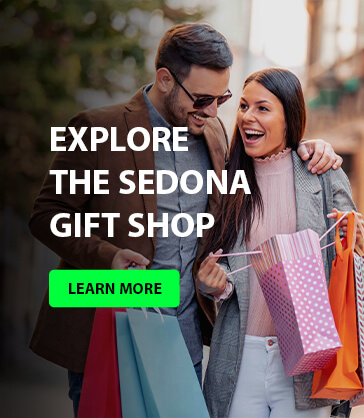 In her commencement remarks, YC President Dr. Lisa Rhine heralded the diversity of YC graduates ranging in age from 15 to 77 and their determination to change their life trajectory for themselves and for their families. She urged graduates, come what may, to continue chasing their life dreams.
"Once a person finds it within themselves the desire to achieve a dream and the strength to persevere under trying circumstances, life is never the same again.," Dr. Rhine said. "To the hundreds of dreamers here today, the college salutes you and wants you to know that Yavapai College has been blessed by your presence and engagement with us. We are humbled and proud to be part of your story."
Also speaking at the virtual graduation was Dr. Diane Ryan, YC Vice President of Strategic Initiatives, who challenged graduates to continue learning and evolving. "I ask you to become the person who learns new technology even though you may be 85 years old… who learns to handle difficult people with grace even though it makes you feel uncomfortable. I ask you to become the person who is not afraid to make a change for the common good even though it may go against a longstanding tradition," Dr Ryan said. 
Representing the Prescott campus at the virtual commencement ceremony was Jessica Zieran. Standing in the sculpture garden for her recorded speech, Zieran implored her fellow classmates to shed their baggage, keep surrounding themselves with aspirational people and embrace their value. 
"At YC, we say you can. I'm standing here today to say if I can, you can."