Yavapai Food Council PILOT collection event collects nearly 1500 pounds of food to start the Hungry Kids Food Pantry at the Sedona YMCA
Sedona AZ (August 21, 2013) – The Yavapai Food Neighbors Project, a program introduced and administered by Yavapai Food Council (YFC), provides a means of building community through a long-term "food donor drive". It is simple and a great way to get involved – possibly the easiest volunteer work you will ever experience!
The Yavapai Food Neighbors Project Pilot Collection Event and Open House was held Saturday, August 17, 2013 at the Sedona YMCA. Neighborhood Coordinators from Camp Verde, Sedona and VOC delivered 101 green bags to the collection event filled with 1463 pounds of food.
The pilot collection project was a "mini" test run over a 5-week period. Donors enthusiastically filled their bags during this test and completed the pilot by placing their green bags at their front door Saturday morning anticipating the coordinator's pickup and delivery of the bags. The bags were then delivered to the Sedona YMCA for weighing, sorting and delivery of the food to the new Sedona YMCA Hungry Kids Food Pantry.
This volunteer based program is simple:
Volunteer Neighborhood Coordinators (NC) bring a group of 15 to 20 people together to create his or her "Neighborhood". These people are called "Neighborhood Donors" (ND) and may be a traditional neighbor that you live near, from a "work-place" or "association" neighborhood, or even wonderful people you connect with by tabling at the grocery store. Each neighbor is provided a reusable green bag and is asked to buy a couple extra food items each time they go to shopping for a two month period. Then, on the second Saturday of every even month (Oct, Dec, Feb, Apr, Jun, Aug) the donors place their filled green bags at their door for the Neighborhood Coordinator to pickup and an empty bag is left in its place.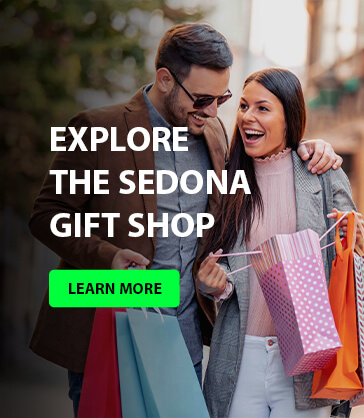 The food collected is then donated to community food banks, pantries, and hunger programs. The flagship program in Ashland, OR (The Ashland Food Project) is responsible for communities on the West Coast collecting over 1 million pounds of food since 2009.
"This project is one of the most exciting new opportunities that have come to our community. The idea that the controlled group of five coordinators participating in our pilot project could create neighborhoods of donors in excess of 100 is way beyond what I anticipated. What is even more exciting is that since our event we have added over 20 new Neighborhood Coordinators and expect even more over the next several weeks. I believe that based on the success of the pilot project, our community will follow in the footsteps of the founding organization, Ashland Food Neighbors Project, by reaching the 25,000 pounds of food per collection very quickly. "
Amy Aossey
Executive Director of Yavapai Food Council
Are you interested in Coordinating your own neighborhood with the Yavapai Food Neighbors Project? The next Neighborhood Coordinator registration and orientation meeting is Thursday, August 22, 2013 at the Sedona YMCA, registration at 6pm and orientation at 6:30pm.
Are you interested in being a donor in your neighborhood? Please contact Amy@YavapaiFoodCouncil.org and we'll find you a coordinator near you!