Clarkdale AZ (February 16, 2017) – Yavapai College is proud to present an exhibition titled "Consecrate: Works about Preparation and Sanctity" at the college's art gallery on its Verde campus at 601 Black Hills Drive Bldg. F-105.
Consecrate is a collaborative show, assembling the works of Alyssa Ritchie, Sean Oswald, and Ben P Norton. The show focuses on the theme of Consecration, using the word as a prompt for each artist's concepts to spill forth. 
The act of art-making in itself is an act of consecration – an act of making special. The role of the painter is one that feels consecrated, one that feels akin to a calling. In this show, each artist confronts this notion as filtered through his/her own intellectual and spiritual convictions. How do we make things special, and how do we preserve that feeling through painting? How do we align ourselves with a calling, and how does it appear to others? This show attempts to address these questions, crossing between the secular and the spiritual in search of consecrated ground."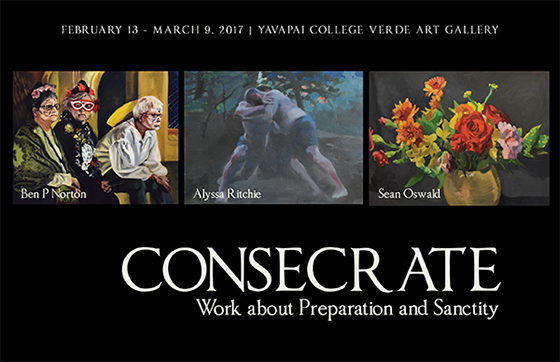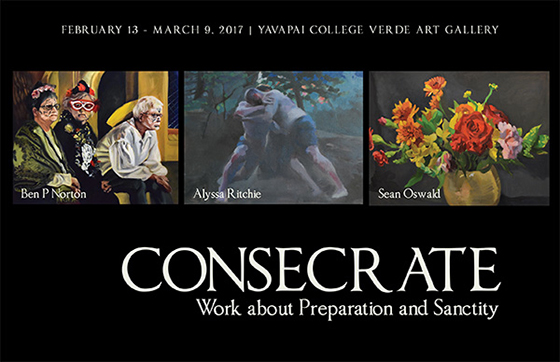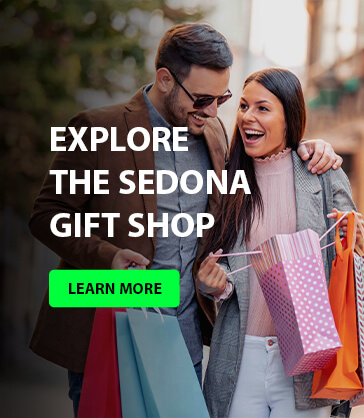 Alyssa Ritchie and Ben Norton will be giving an artist talk, Thursday, February 16, 2017, at 10:30 AM. Also, please join us for the opening reception Thursday, February 16, 2017, from 5-7 PM, artists Ritchie and Norton will be present. The exhibition, artist talk, and reception are free and open to the public.
Consecrate: Works about Preparation and Sanctity: will take place at the Yavapai College Verde Art Gallery at 601 S. Black Hills Drive, Bldg. F-105 Clarkdale, AZ, from February 13 through March 9, 2017. An opening reception will be held on February 16, from 5 – 7pm. This event is free and open to the public.
If you would like more information about this exhibition, please contact Bennett Roti at 928.649.5479 or visit online at www.yc.edu/artgallery. Gallery hours are Monday-Thursday, 10 AM – 3PM.