Cottonwood AZ (January 30, 2013) – Wyatt Earp, the great nephew of "the" Wyatt Earp will present his famous one man play The Gentleman Doc Holiday at Old Town Center for the Arts, on Saturday, February 9th at 7:00 pm. Last year Wyatt performed to a sold out house at OTCA, in his one man play Wyatt Earp: A Life on the Frontier.
Doc Holliday was an American gambler, gunfighter and dentist of the Old West, who is usually remembered for his friendship with Wyatt Earp and his involvement in the Gunfight at the O.K. Corral.
As a young man, Holliday earned a D.D.S. degree in dentistry and set up a practice in Atlanta, Georgia. However, in 1873 he was diagnosed with tuberculosis, the same disease that had claimed his mother when he was 15. He moved to the American southwest in hopes that the climate would prolong his life. Taking up gambling as a profession, he acquired a reputation as a deadly gunman.
During his travels, he met and became good friends with Wyatt Earp and Earp's brothers. In 1880, he moved to Tombstone, Arizona, participated alongside the Earps in the famous gunfight. This did not settle matters between the two sides, and Holliday was embroiled in ensuing shootouts and killings. He successfully fought being extradited for murder, and died in bed at a Colorado hotel/sanatorium at the age of 36.
The legend and mystique of his life is so great that he has been mentioned in countless books, and portrayed by various actors in numerous movies and television series.
The play is written by Terry Tafoya Earp, an award winning playwright, who has been writing plays since 1988. She had a major hit in 1990 with her lingerie-themed Skimpies. Her most widely seen play is Wyatt Earp: A Life on the Frontier, starring her husband, Wyatt. The contemporary Wyatt Earp is a descendent of the historic Wyatt Earp and has toured the play throughout the United States, Canada and Europe.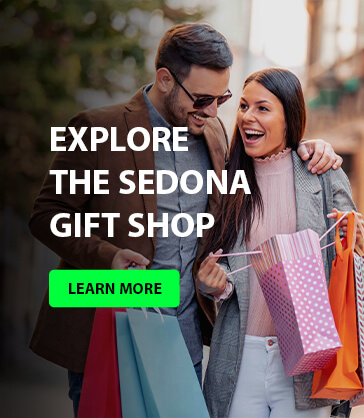 On this work, Terry collaborated with Karen-Holliday Tanner who is the closest living relative of Doc Holliday and author of the book; Doc Holliday – "A Family Portrait" Which the play is primarily, based on. Therefore, what you will hear in this play is truly the real story.
The setting of this play, is in a Denver Colorado jail cell, where Bat Masterson and Governor Frederick W. Pitkin have put Doc in protective custody for a few hours. This is after Doc and the Earp's have left Arizona for Colorado. Unfortunately, for Doc a few hours have turned into a few days. To say the least Doc is not very happy about this. Out of boredom and frustration, Doc begins bantering with the other prisoners. He is angry with the jailor, who is ignoring his needs. You the audience are the other prisoners.
Through out the play you will hear the story of the man who went from, as Doc likes to put it 'from one who heals to one who keals' (Kills).
Old Town Center for the Arts is honored to present Wyatt Earp, the descendant of an Arizona legend, in celebration of Arizona's Statehood and 100th year anniversary. Come hear the real story of The Gentleman Doc Holliday at the Old Town Center for the Arts on Saturday, February 9th at 7PM.
Old Town Center for the Arts Is located at 633 N. 5th Street (5th Street & Main) in Old Town Cottonwood. Tickets for The Gentleman Doc Holliday are $12 in advance, $15 at the door and $18 priority seating in the first 3 rows. Tickets are available online at showtix4u.com. Tickets are also available in Cottonwood at: Orion's Desert Flour Bakery at OTCA Jerona Java Café; and in Sedona at: Crystal Magic. For upcoming events, visit www.oldtowncenter.org. For further information, contact Elena Bullard at 928-634-0940.