By Tommy Acosta
Associate Editor
Sedona AZ (March 19, 2015) – West Sedona School Principal Dr. Lisa Hirsch will not seek a new contract for WSS for the next school year, according to an email reportedly sent by her to the Sedona Oak Creek Unified School District Governing Board and the district superintendent dated March 18, 2015.
In her letter Hirsch wrote that she voluntarily made her decision not to seek the new contract after having 21 "magnificent" years serving the district as a founding teacher, sports coach, curriculum coordinator and principal.
"It has also been an honor to work with a terrific staff district wide and to work with amazing students and their parents in all of my roles for this district," she wrote in her letter. "I have developed deep connections to this community and I will continue to serve as a citizen of Sedona."
Hirsch did not give a reason in her letter for her decision not to seek a new contract.
In her letter she listed her accomplishments during her service, stating that she: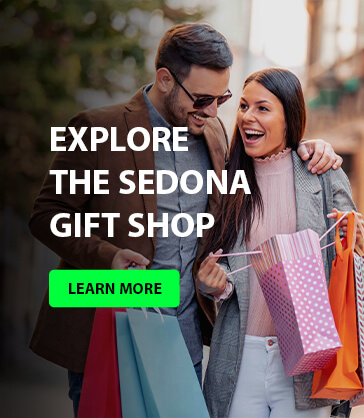 Was the first girls basketball co-coach for Sedona Red Rock High School.
Co-created the Humanities Curriculum and had it published by the Gates Foundation.
Was the first and longest serving teacher of AP US History at Red Rock High School.
Was a leader in establishing the Graduation by Exhibition Program, which won a 
Golden Bell Award from the ASBA. Led the Youth Forum for 5 years at Red Rock High School. One result was the Teen Center.
Brought the Rose Ceremony to the High School graduation program and was the keynote speaker twice.
As curriculum coordinator brought the district to a new level with curriculum mapping 
and differentiated teaching practices. Led staff development and nurtured incredible teacher leaders.
Brought SMART boards to our district and set up tech training.
Founded the Literacy Council.
Founded the STEM Council.
Raised community awareness of STEM and have raised over $60,000 for STEM efforts. Also, West Sedona is the proud recipient of training and leading in the STEM School of the Future Movement with NAU, APS and the AZ Science Center. Had INTEL trained teachers, and all teachers are Highly Qualified.
Brought the arts immersion programs to West Sedona school and also raised over $23,000 for teaching Tolerance using the arts and the work of the ADL at both the high school and West Sedona School.
Raised well over $10,000 for teaching health, gardening and physical activity through national grants and partnering with the City and MATForce.
Nurtured the connection with both Rotary Clubs, the Lions, Elks, Sedona 30, Re- tired Teachers and the Kiwanis.
Nominated teachers that won County Teacher of the year, Teacher of the year for their age levels and most recently the state award for Citizen Teacher of the Year. Many of our teachers have also won grants based on their merit and expertise.
Raised the bar for student compliance to rules and regulations set forth by the teachers at West Sedona School, and through Character Counts and other efforts by the guidance counselor there are fewer bullying incidents and drug incidents since she began at the school. The connection with the Sedona Police Department and Fire Department remains strong and integrated for student safety.
Through the Title One leadership she helped develop a comprehensive system for teaching reading foundations. It has been incredibly successful thanks to the teachers' hard work, and the work of the volunteers for the Literacy Center.
She worked with NAIC and the SCF to bring English classes to our parents in our family center.
She mentored leaders, teachers and students to higher heights and feels completely at ease with leaving West Sedona School where it stands on a trajectory for success with STEM, art, music and PE and our Special Education and Gifted programs, the new math curriculum, focused goals and a very well-behaved student body.
Hirsch stated that she is proud of the trusting relationships she established during her time at the district.
"Most of all I am proud of the relationships I have built and worked on with all of the amazing staff, students and PTA, Site Council and parents," she wrote. "Education is nothing without strong, trusting relationships and a focused mindset of continuous improvement. I am proud to be a role model for the community and I have learned more than I have taught."
SOCUSD Governing Board member Zach Richardson acknowledged the impact she had on the district.
"No doubt Dr. Hirsch in her 21 years of service has left a lasting impression on students, teachers, parents and the district itself," Mr. Richardson said. "What she has done here will be long remembered."
Fellow governing board member Bobbi Surber, a close personal friend of Hirsch, acknowledged her contributions to the district and wished her success in her future as an educator.
"Dr. Lisa Hirsch has been an outstanding educator and leader in our school district for over 20 years," Surber said. "Her professionalism, integrity, efforts and success at always placing our students first will not be forgotten.  Her willingness and ability to go far above the call of duty each day to further the educational enrichment of our children has been an inspiration to me over the years. I wish her the very best on her future endeavors."