Sedona AZ (September 9, 2013) – World Dance Night returns to Sedona on Saturday November 2! An inspiring gathering of the dance community, there will be a wide range of performances ranging from Sedona Chamber Ballet to the Arizona Dunun Drum Ensemble. The evening will benefit the Verde Valley Sanctuary.
World Dance night is the brainchild of Rima Borgoni the owning and driving force behind Light Body Fitness. She recently studied with Lolita San Miguel, the last living disciple of Joseph Pilates.
"I wanted to create a gathering of Sedona's amazing and talented dance community for a fabulous night of creativity, community and charity." Says Borgoni, "We are proud to be able to support the Verde Valley Sanctuary. A local charity that really is an unsung hero, saving lives everyday."
Arizona Dunun Ensemble is a musical group comprised of players from Sedona, Cornville, Prescott, and Flagstaff, Arizona, and specializes in West African percussion. The Ensemble is dedicated to learning traditional rhythms and songs which accompany the Djembe, or "Jebe Bara," which means Drum of Unity. They strive to share this music with others as accurately and as skillfully as possible and have a lot of fun making a big, joyful noise in the process. Arizona Dunun Ensemble plays primal, soul-shaking rhythms rooted in West African tradition.
Sedona Chamber Ballet is a new dance company in Northern Arizona whose goal is to provide a professional level of training. They will also be performing the famed Nutcracker Ballet during the holidays at the Sedona Performing Arts Center. For more information on Sedona Chamber Ballet please go to www.sedonachamberballet.com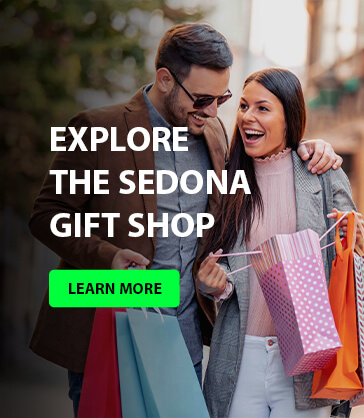 The Verde Valley Sanctuary is a multi-service agency that responds to the problem of domestic abuse in the Sedona Verde Valley community. The agency was founded in 1993 when concerned citizens met, formed a board of directors, established a safe-home network, and began to plan and develop basic services. Programs include an emergency shelter with a 24-hour hotline for women and their children seeking a safe haven from domestic abuse.
Shelter services include counseling for both women and children; legal advocacy; and case management through which each woman assesses her own needs and is offered support in meeting her goals regarding work, housing and re-establishing a home in the community.
In addition to the basic, life saving service of shelter, VVS offers community based legal advocacy; transitional housing; a youth outreach program, currently providing group and individual services in 7 schools throughout the Verde Valley; community education and training.
Opening with a bang, the evening will be proceeded by a Zumbathon at 5pm. There is no requirement to participate in the Zumbathon but all Zumbathoner's received entrance to World Dance Night.
World Dance Night takes place on Saturday November 2nd at 7pm at the Hoppy Grape..Tickets are fully Tax Deductible and available at www.brownpapertickets.com or by calling 1-800-838-3006. Proceeds benefit the Verde Valley Sanctuary. For more information about World Dance Night or Zumbathon please go to www.lightbodyfitness.com or call Rima Borgoni at 928-274-7669.