Sedona AZ (February 13, 2013) – The Sedona Heritage Museum's spring exhibit has inspired them to host workshops on how to care for your family's historic textiles. The first of these will be held Saturday, February 23 from 10 a.m. to noon at the Museum and will focus on quilt preservation.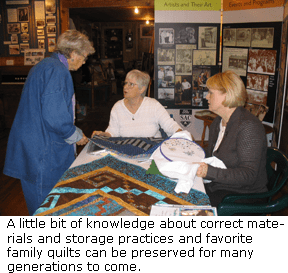 Sedona quilt collector and expert Audrey Waite will show attendees how to properly date, clean and store family quilts. She will share tips for cleaning, cover the use of storage materials, and provide references for supplies, professionals and other resources to insure that old and new quilts last for many more generations. After sharing her examples, attendees are encouraged to bring their own family quilts (two max/person please) for 'Show & Tell' and Audrey's help and suggestions.
The second of these workshops will be held Saturday March 16 from 1 p.m. to 4 p.m. and will focus on clothing preservation. Vicki Berger, museum costume curator from Phoenix, will lead a how to properly clean, label and store historic clothing in your home. This workshop will cover the basics and include some take-home supplies with an opportunity for hands-on experience in storing practices. There will also be a time for 'Show & Tell' of historic or special garments brought by attendees.
These workshops are for anyone who has their mother, grandmother or own wedding dress, favorite baby clothes, uniforms, family quilts and linens, or other historic textiles. This is a rare chance to learn about long-term preservation from the experts.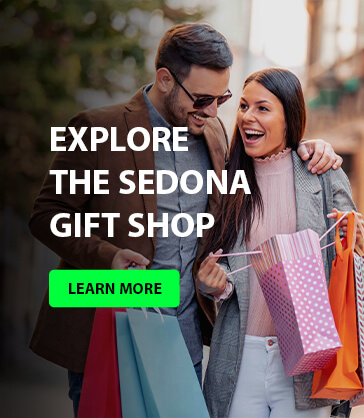 The Sedona Heritage Museum's current exhibit, "One Family's Closet: The First 50 Years of Arizona Statehood" features historic garments from the Jordan family whose home houses the Museum. Admission to the Museum to see the new exhibit is included in the workshop fee.
Reservations are required for each workshop. Fee is $10 for each. Call 928-282-7038.
The Sedona Heritage Museum is located at 735 Jordan Road in Uptown Sedona.